Levante UD vs Deportivo Alavés. Prediction and Preview. Probable Lineups, Team News, Stats and more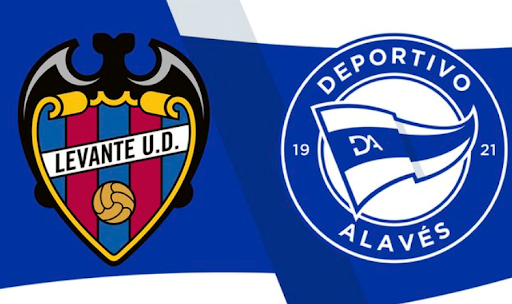 Everything will be decided in Valencia, with Levante and Alaves clashing in the play-off final for promotion to the elite
Levante UD will host Deportivo Alavés in the La Liga 2 Promotion Playoffs final match (2nd leg) at Estadio Ciudad de Valencia. The fixture will take place on Sunday, June 18, beginning at 00:30 IST.

The culmination of the football season in Spain. The final battle of the gruelling Segunda Division marathon will take place in Levante. The first game of the encounter ended in a zero draw, with no one wanting to lose. The second game will not go down peacefully, with the participants in the La Liga 23/2024 campaign to be decided under any circumstances. Initially, Alaves appeared to be the favourite of the pair, but after the first leg, the situation rolled under Levante's control. So who could grind out a ticket to the top?
What can we expect this Sunday night? Parimatch News will tell you everything you need to know ahead of the upcoming match.
Levante UD News & Current Form:
Javier Calleja's side had a strong run in the Segunda regular season, and even produced an impressive 20-match unbeaten run in the middle of the championship. Even more frustrating for the fans of Valencia's oldest club was the club's direct failure to qualify to the Primera, as second-placed UD Las Palmas only beat the Frogs in terms of goalscoring/conceded differential.
After the final round of the Segunda, Levante found themselves in third position with 72 points to their name: 18 wins, 18 draws and six defeats. 46 goals scored and 30 conceded. It is worth taking into account that, in the last four home fixtures, this team has conceded just one goal (three wins and a draw).
But the past cannot be undone, so after finishing in third place, the Granotas went on to the promotion play-offs. In the semi-final two-match clash, they easily defeated sixth-placed Albacete BP 3 – 1 on the road and 3 – 0 at home at Ciudad de Valencia. The club now has a six-match unbeaten streak, with four victories.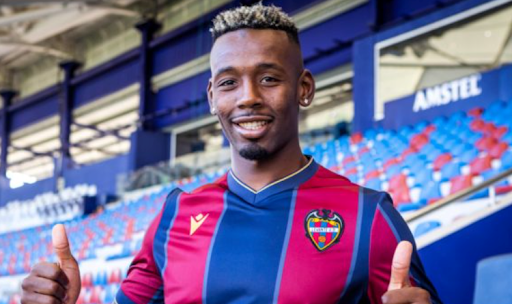 In the first encounter between Levante and Alaves for qualification to the Primera, which took place a week ago on the Alaves' field, there was no winner and the match ended in a 0 – 0 stalemate.
The Frogs have suffered just one fiasco in their last ten games on home soil. They also drew three more times and achieved six victories in that period.
Levante will be missing Jose Campana and Pablo Martinez due to extended knee injuries, but fortunately, there have been no recent updates regarding any new fitness concerns among the home team.
Consequently, it wouldn't be unexpected to witness the identical starting lineup from the previous match, featuring Joni Montiel and Jorge de Frutos on the flanks. Leading the team's scoring charts with eight goals this season, Mohamed Bouldini is poised to maintain his position in the attacking third alongside winger Roger Brugué.
Deportivo Alavés News & Current Form:
The Glorious also performed decently in Spain's second most important championship, coming in fourth and just one point behind their upcoming opponents. They finished with 71 points under their belt: 19 wins, 14 draws and nine defeats for a total goal difference of 43-35.
But things could have been rosier for Luis García Plaza's side had they not been plagued by a December-January slump, losing five times in six rounds. And the points lost at the time were just enough for the team to qualify directly for the elite.
But the Blue and Whites still have a chance of making it back to the Primera, as evidenced by Alaves' participation in the final round of the tie. In the semi-final showdown, the team got fifth-placed SD Eibar, who the Glorious did not concede away – 1 – 1, and confidently defeated opponents in their native field Vitoria-Gasteiz – 2 – 0. Now the team has a seven-match unbeaten streak. However, in this fortunate period, they have won just twice with five draws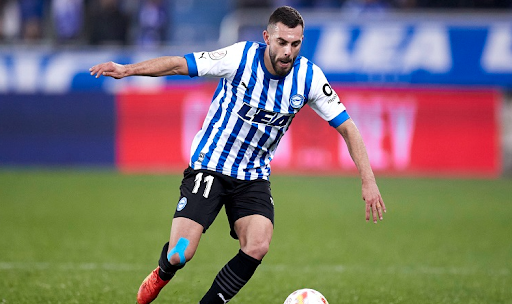 The club from Vitoria has only managed to win one of their last eight games away from home, losing three more times and drawing four. It should be noted that Alaves have failed to beat Levante in their last five encounters, having drawn twice and lost three times in that period.
When it comes to Alaves, their head coach Garcia faces a crucial choice regarding the center-forward position. In the previous match, Mamadou Sylla began as the starter but was later replaced by Asier Villalibre around the 60-minute mark.
Now, it is highly likely that Villalibre will be given the opportunity to start as the center-forward, while Luis Rioja, who has been the team's top scorer this season with 10 goals, is expected to feature on the left flank. In terms of injuries, Alaves doesn't have any fresh concerns from the first leg, but Salva Sevilla and Nikola Maras will still be unavailable due to leg and knee issues respectively.
Levante UD form guide: D-W-W-W-W-D
Deportivo Alavés form guide: D-W-D-D-W-D
Levante UD vs Deportivo Alavés Head-To-Head Record:
| | | |
| --- | --- | --- |
| Levante UD | Draw | Deportivo Alavés |
| 4 | 6 | 9 |
November 8, 2020: Levante 1 – 1 Alaves (La Liga).
May 8, 2021: Alavés 2 – 2 Levante (La Liga);
August 6 , 2021: Levante 0 – 1 Alaves (Club Friendlies);
November 6, 2021: Alaves 2 – 1 Levante (La Liga);
May 15, 2022: Levante 3 – 1 Alavés (La Liga);
December 12, 2022: Alaves 0 – 2 Levante (La Liga 2);
April 29, 2023: Levante 2 – 0 Alavés (La Liga 2);
June 11, 2023: Alavés 0 – 0 Levante (La Liga 2).
Levante UD vs Deportivo Alavés Predicted XI:
Levante UD possible starting lineup (4-4-2): Femenias; Pubill, Postigo, Pier, Munoz; Montiel, Iborra, Pepelu, De Frutos; Bouldini, Brugue.
Deportivo Alavés possible starting lineup (4-3-3): Sivera; Tenaglia, Abqar, Sedlar, Duarte; Moya, Benavidez, Guridi; Rioja, Villalibre, Rebbach.
Statistical preview of the match Levante UD vs Deportivo Alavés:
Alaves are unbeaten in their last 7 games.
Levante are unbeaten in their last 6 games.
In the last 5 games Alaves conceded on average 0.40 goals per game and scored on average 1.00 goals per game.
In the last 5 games Levante conceded on average 0.80 goals per game, while scoring on average 2.20 goals per game.
Levante are without a conceded goal in their last 3 games against this opponent.
Alaves' First XI average age is 27.3 years.
Levante's First XI average age is 27.7 years.
Apart from the aforementioned first final tie (0 – 0), the Frogs twice hurt the Glorious in the regular season, beating them 2 – 0 on aggregate.
Last season, both squads played in the Primera, but amicably left the elite league, finishing in the last 19 and 20 places.
In the current Segunda, the clubs have not been known for their performance, with Levante averaging 1.09 goals per game and Alaves 1.11.
What has been said before the match:
Coach of Levante Javier Calleja after the first final match with Alaves:
"I feel very proud of the way the team approached this game. We came to a very difficult ground and we had to defend well. We had to suffer in the first half, the game wasn't what we wanted it to be and they felt more comfortable. In the second half the team read better what they had to do with the ball and we did some damage."
"That's what we wanted, we came out well in transition and we had some very clear chances. But on balance it was a fair draw. It's all down to the second leg and the best part is still to come. We have to have a great week to finish with a win at home… or with a result that gives us promotion."
"I would have signed to play for it at home when I arrived. I would have loved to go up for direct promotion, but since I couldn't, what I've dreamed of is this: to play for promotion in front of our fans. It's not going to be easy, nothing is done, we can't go out with confidence. We have a rival with the same objective and we will have to play a very good game. It's true that the team is doing very well and we are convinced that the team is going to pull it off."
"We knew that the match would be evenly matched. It was going to be difficult to get clear from the back. Alavés are intense and pressed well, and we had to overcome lines with players who are different in direct play. In the first half they were more lively, but in the second we were at ease. We lacked goal scoring ability, but we created enough chances to have come away with a win."
"We are not favorites even if they have to score. We are going to try to score and make it even more complicated. Today we saw that it was a question of details, of accuracy? In 90 minutes and extra time anything can happen."
Alaves' coach Luis Garcia ahead of the decisive game for his team and about the draw in the first match:
"The lads are very aware of what is at stake. It's a wonderful objective to end a very good season. We have the chance to achieve it, we're going to fight for it with everything we've got. We're going to give our all for Deportivo Alavés."
"My players know they have to be on their game. The other day in the first half we were very good, but we weren't as accurate. In the second half we lacked a change in midfield. We have to play a very good game and show quality in those last few meters, individual quality has to come to the fore".
"We wanted to win, but we are alive and we will play it at the Ciudad de València. The tie is there, you have to win in 90 or 120 minutes. We have carried the weight of the game, they have been intelligent, cutting the rhythm, it seems correct to me, it was logical that they did that. I hope they allow us to do the same if we get ahead, have a minute every time we serve."
"It's similar to what we played here against Eibar. A very strong start where they will want to take the lead. If the game doesn't open up, we'll have to control the emotions in the second half. A draw isn't good enough for us in terms of order, it's a bit different to the Las Palmas game."
"The other promotions were direct, this one would be different. The playoffs are a different story, the atmosphere is incredible. It takes a long time, but now 18 teams would like to swap places with us. The group is at its best, I have a good feeling."
"It will motivate them. When you suffer relegation and you're playing for promotion on the same pitch, at least it's curious. Let's hope it turns into joy. It has coincided like this, in football there are coincidences. I have once achieved a promotion with Levante, but now we have to win no matter what against them"
Levante UD vs Deportivo Alavés Prediction:
Levante are fairly consistent at home. Overall on the season, the hosts have suffered only 3 defeats from 25 games played at the Estadio Ciudad de Valencia. As for the last 10 matches, Levante lost only once in front of the home stands. Meanwhile, Alaves used to get the vast majority of points at home as well, having problems with trips to the opponents' den – on the season they had 7 defeats on the road and 6 more peaceful outcomes.
Do we expect another low-scoring game? Most likely, yes. The first match in this confrontation ended with zeros on the scoreline. And that's typical of Segunda Division, the supporters of which are not too spoilt by games fruitful on resulting impacts. And in the deciding games, expecting any kind of spectacle is futile (exactly what was proved in the 1st leg). That's understandable – the cost of making a mistake is too high. Levante have conceded just 11 goals in the course of the championship (at home) – less than 0,5 on the average per game. At the same time, both teams have been scoring around 1.10 goals per 90 minutes all season. But there is unlikely to be an exchange of goals here.
Don`t miss out 👉: Team of the 2022-23 Serie A Season ft. Osimhen, Danilo, Alberto, and Provedel
Parimatch News staff prediction:
We say: 1) Levante UD will win with a handicap (0) – Yes; 2) The individual total over Deportivo Alaves will be under 0,5 – Yes.