Leeds United vs Manchester City. Prediction and Preview. Probable Lineups, Team News, Stats and more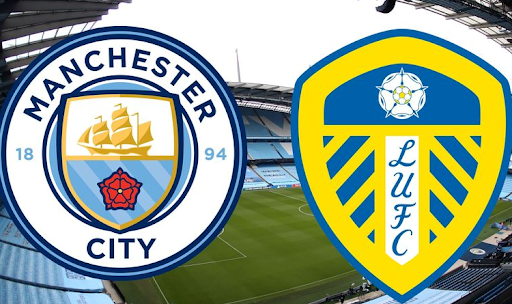 Leeds United will host Manchester City in the English Premier League 17th-tour match at the Elland Road Stadium. The fixture will take place on Thursday, December 29, beginning at 01:30 IST.
Boxing Day now turned into Boxing Week to present a fascinating clash between two attacking sides that, however, have different resources and objectives. A formidable Manchester City, jam-packed with world-class stars, are looking to close the distance to leading Arsenal, while volatile Leeds United are trying to find stability and get closer to the equator. Will the Citizens be able to live up to their favorite status and remain in the title race?
Parimatch News will tell you everything you need to know ahead of the upcoming match.
Manchester City News & Current Form:
This season, the lads of Josep Guardiola received a rather unexpected opponent in their fight for the league title. For the most part, the most dangerous opponent for the Citizens has been Liverpool, which before the start of the season was expected to continue the long-standing shoulder-to-shoulder contest. However, it quickly became clear that the Reds entered the recession, allowing one misstep after another, now they are not even in the UEFA Champions League zone. Jurgen Klopp and Co. are now grounded and have one and only task – to qualify for the UCL by securing a place in the top four. Neverending injury blows along with wrongly placed chips (in the face of Darwin Nunez) have led to the depressing stance. However, they have 21 more matches to try and change the situation. And the out-of-the-blue signing of Cody Gakpo says a lot about the ambitions of the Merseysiders. Still, this team is eliminated from the title contention.
Liverpool's place was taken by – who'd have imagined it – Arsenal. The Gunners were off to a great start and by the time the World Cup break arrived, they had picked up 12 wins in 14 games, losing only at Old Trafford, and that is who the Citizens are now chasing.
Don`t miss out 👉: 5 players Arsenal could target in the January transfer window
Imagine that, once upon a time Mikel Arteta was Pep's assistant at MC, although it has to be admitted that even while still being a player Arteta received calls and advised Guardiola on how to play against the English teams in the European competitions.
Now the 'elder comrade' is in the role of the pursuer, and that's what angers the Citizens with literally unlimited resources. And what makes them even madder is that the Londons are putting on a real performance of champions and in the recent match against West Ham they came away with a 3-1 victory to celebrate the arrival of Arsène Wenger to the Emirate Stadium for the first time in 4 years. 
Now there is just no room for any errors. And this fact put enormous pressure on the shoulders of Man City players.
By the way, the match between Arsenal and Manchester City was due to take place in round 12, but due to the funeral of Elizabeth II, Arsenal's UEFA Europa League game with PSV was postponed – and a slot for it was found in the week with round 12. As a result, both meetings between Guardiola and Arteta teams this season in the EPL will be played as early as 2023. Accordingly, these clubs have so far played one less match than some of their pursuers, which does not prevent them from taking the lead. However, City has lost twice in the last five rounds, and if the defeat against Liverpool is understandable, the slip-up against Brentford at home was definitely unnecessary.
The Citizens are now seven points behind, and losing points again now is unacceptable – letting a defiant leader get away too far could be fatal to championship hopes.
However, it is safe to say that the Sky-Blues have everything under control. The numbers attest to that. In 14 games in the EPL, Manchester City's players have scored 40 goals (best in the league). Erling Haaland, who tops the goal-scoring chart, scored 18 of them. The Norwegian also provided three assists.
"Erling is obsessed with goals. He has already scored around 200 goals so he can probably get to 600, 700 or 800 goals if he stays fit and does what he does. Erling is a top tier striker, but I don't see him being any different from most other people. He's a footballer like anyone else, he doesn't think too much of himself.vHe's still a young lad enjoying life. He takes his game very seriously. Erling loves scoring goals, and I think that's the most unique thing about him."

says De Bruyne.
Interestingly, at the World Cup in Qatar, Kevin De Bruyne was only remembered for his horrific performance and quarrels with his teammates and coaches. At the club level, however, he is incredibly good. During his 20 appearances in all official tournaments, the midfielder scored three goals and provided 14 assists. Right now he is the top assistant in the English top flight.
What's more, Julian Alvarez, Manchester City's young forward, has become one of the discoveries of the World Cup.
Don`t miss out 👉: Lionel Messi finally wins FIFA World Cup despite Mbappe's hat-trick
Former Chilean footballer Ivan Zamorano recently described the Argentinian as the perfect forward and compared him to Haaland and Kylian Mbappe. Undoubtedly, the 22-year-old world champion has yet to prove his worth and he will definitely demand more playing time from now on.
And for the experienced Josep Guardiola, this is a great opportunity to improve the already good competition. The depth of the squad of the reigning EPL champions is astonishing. All that remains is to find the right momentum and concentrate on overtaking the Gunners.
The management, in turn, has full confidence in the Citizens' coach and have confirmed it without delay with a proposed two-year contract extension.
Manchester City midfielder Kevin De Bruyne has described coach Josep Guardiola as a genius.
"I have been working with him for a very long time, so I understand how he runs the game. It's just the way he sees football, his philosophy is to have as much possession of the ball as possible and to show good play. He wants to see that in his team's game. In a way, he will be seen as a genius because he has changed football. Because of him, a lot of people started playing the way Barcelona and Cruyff did."
The only nuance is the defensive performance which is a bit of a letdown: 14 conceded goals, which is very few, but only the third-best result in the league (Newcastle United have conceded only 11 goals in 16 games by comparison). This is unacceptable when you consider how many hundreds of millions Pep has spent on building the back line.
However, Guardiola has apparently decided to trust the principle "the best defense is the offense" and plans to review the manpower up front. Manchester City continues to look to sign AC Milan forward Rafael Leão. The English club is ready to offer their winger Jack Grealish in return for the Portuguese.
Milan is not reluctant to sign Grealish, but believes a swap of the Briton for Leao would be unequal. According to Rossoneri's management, Jack's salary at City is grossly overpriced, while Rafael has huge potential for growth due to his young age.
Talking about the absentees, Kalvin Phillips is set to miss the upcoming fixture in Leeds after being criticized by Guardiola for returning from England duty "overweight".
"He's not injured. He arrived overweight. I don't know [why]. He didn't arrive in the condition to do training sessions and to play."
Ruben Dias is recovering from a hamstring injury.
And, after winning the World Cup, the aforementioned Argentine striker Julian Alvarez has been given an extended period of rest so he won't participate in a match with Leeds.
Don`t miss out 👉: 5 players Manchester City could target in the January transfer window
Leeds News & Current Form:
Speaking of Man City's opponent – things are much more modest in their camp. Simply put – Leeds United is a bird of a different flight.
Last season, the Whites narrowly avoided relegation from the Premier League with 79 conceded goals (2nd worst in the league) and the club's management decided to find a new head coach to replace tactical enthusiast Marselo Bielsa, bringing in American specialist Jesse Marsh. He is well known from the Red Bull system, having coached teams in Salzburg and Leipzig. However, any kind of qualitative breakthrough with his new team has not happened and the Peacocks continue to struggle for survival in the elite English division.
At the moment they are roaming near the relegation zone, having collected 15 points in 15 matches. But it must be acknowledged that the attacking philosophy and strong character set the club apart from other rivals from the bottom ten of the table.
Before the break, Leeds first produced two straight victories, including one over Liverpool, before falling just short of defeating Tottenham Hotspur on the road. It was only at the end of the second half that the hosts were able to turn the game around.
Don`t miss out 👉: 5 players Tottenham Hotspur could target in the January transfer window
Only a few players from the Whites' squad went to Qatar, and Marsh had the opportunity to carry out full preparation for the second part of the championship, there was plenty of time to fine-tune strategies and increase chemistry. To do so, Leeds also have played several friendly matches. The first two were with Spanish clubs, with victories by the same score of 2:1 first over Elche and then over Real Sociedad. The third game was against AS Monaco, and there was nothing to please the fans here, it ended 2:4 in favor of the French club. Now Leeds are in for a tough test against City.
Tyler Adams, who has played in each of the 13 fixtures from whistle to whistle, will miss the match through suspension. The midfielder received a red card in the encounter with Tottenham.
A recently signed player Diego Llorente will start his history with Leeds in this match.
Manchester City form guide: W-L-W-W-W-L
Leeds form guide: L-L-L-W-W-L
Manchester City vs Leeds Head-To-Head Record:
| | | |
| --- | --- | --- |
| Manchester City | Draw | Leeds |
| 47 | 18 | 43 |
February 17, 2013: Manchester City 4-0 Leeds (FA Cup);
October 3, 2020: Manchester City 1-1 Leeds (Premier League);
April 10, 2021: Manchester City 1-2 Leeds (Premier League);
December 14, 2021: Manchester City 7-0 Leeds (Premier League);
April 20, 2022: Manchester City 4-0 Leeds (Premier League).
Manchester City vs Leeds Predicted XI:
Manchester City's possible starting lineup (4-3-3): Ederson; Walker, Stones, Laporte, Cancelo; Silva, Rodri, De Bruyne; Mahrez, Haaland, Foden.
Leeds' possible starting lineup (4-2-3-1): Meslier; Kristensen, Llorente, Koch, Struijk; Forshaw, Roca; Harrison, Aaronson, Summerville; Rodrigo.
Statistical preview of the match Manchester City vs Leeds:
Manchester City's First XI average age 28.1 yrs.
Leeds' First XI average age 26.4 yrs.
Man City sits in 3rd place in the standings, while Leeds is on the 15th
Leeds – Manchester City: Manchester City has scored in their last 8 games against this opponent.
Yorkshire's top scorer is Spanish midfielder Rodrigo Moreno Machado with 9 goals on his account.
Jack Harrison and Brenden Aaronson share first place in assists with 3 resultive passes.
Leeds have conceded in their last 11 matches.
Leeds are conceding an average of 2.20 goals per game in their last 5 games.
Leeds are scoring an average of 1.80 goals per game in their last 5 games.
Manchester City have the most goals scored in the tournament – 40 in 14 games.
Erling Haaland is the top scorer in the Premier League with 18 goals. Kevin de Bruyne has given the most assists in the team to date – 9.
Manchester City are conceding an average of 1.00 goals per game in their last 5 games.
Manchester City are scoring an average of 2.00 goals per game in their last 5 games.
Manchester City are unbeaten in 8 of their last 10 games.
What has been said before the match:
Jesse Marsh, Leeds gaffer:
"It's a very difficult playing style to prepare for and then when you introduce the playing quality they have on the pitch, it becomes a monumental task. The good thing about our team now is that we're not afraid of the biggest opponents, and we've proven that not only can we play them on the day, but we can find ways to get points."
Man City forward Riyad Mahrez:
"We have to hit the ground running. We are not currently top of the Premier League and that is where we want to be. We will take it game by game but our aim is to try to win another title. There are lots of strong teams in England who could still win the league so we are not just focused on Arsenal, although they have been very good so far. If we want to win the league, we will have to be ready as soon as the league starts again."
"Leeds are a big club and it's a hard place to go but we know what to expect from them. We will be prepared for it and hopefully we can come away with the three points."
Manchester City vs Leeds Prediction:
While Marsh is confident that most of his injured men will be able to play on Wednesday night, a meeting with feisty star-studded Man City surely means only one result. Guardiola's team were unstoppable in the cup game against Liverpool and should have no problem scoring a few goals against a holey Leeds defense, especially with the ever-smiling Haaland eager to make his mark in his former hometown. Besides, let's not forget that the meetings between these teams last season ended in resounding victories for Man City by a combined score of 11-0, which lays the trend for a trouble-free three points.
Parimatch News staff prediction:
We say: Manchester City will win and the match total will be over 2.5 – Yes.