Lampard reflected on the ups and downs of Chelsea before Monday fixture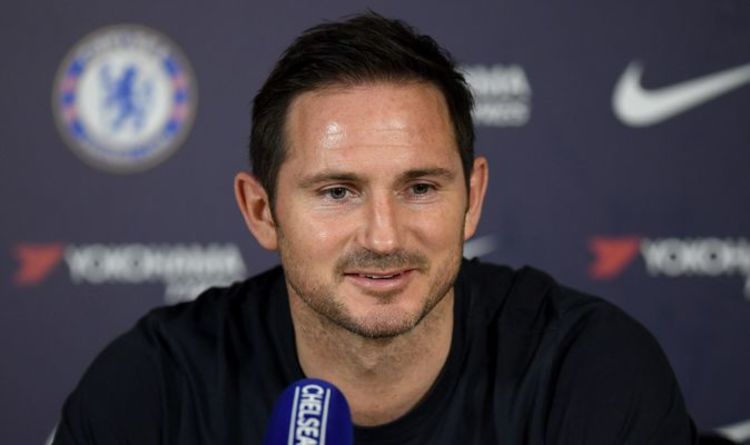 Ex-player and coach of Chelsea Frank Lampard
The Blues have lost two matches in a row after nine unbeaten games in English Premier League. It seems that everything goes according to the plan even considering recent defeats, but there are some worrying trends, for example, poor performance of Chelsea`s £70m summer signing Kai Havertz from Bayer.

Frank Lampard shared some thoughts in the interview to the official website.
Englisman thinks that to bounce back his lads should got confidence in further matches:

"It's of massive importance. It's going to be a big test of the players, a test of myself, because it's my job first to pick the players up. What I saw of the two games, against Everton and Wolves, it was things we were doing really well before, against Leeds particularly, and everyone says we are in great form and wants to talk us up, and we just dropped a level for two games and got punished."

"The basic demands of football are high-speed runs, sprints and being competitive, and we dropped our level 15 or 20 per cent, and in the Premier League that happens. So the understanding of it for me is clear. The confidence has to remain because we were playing very well, the table's very tight at the top, we're much closer to the top than we were last year. So we just need to remind ourselves a little bit of all the great things we were doing before these two games."
Said the coach
He then developed the idea with hindsight to past seasons, giving some examples of how failures can affect results of big teams:
"I just think that with a group that has been together for a long time and maybe suffers some tough moments and failures. Liverpool looked like an absolute machine last year but there would have been moments they went through over those four or so years of Jurgen Klopp where they would have looked at themselves. I played in a team that had that, in the early Abramovich years. We didn't win the league the first year, we came second. The next year we felt a bit stronger, we'd learned a bit more, and I think that is football."
Chelsea's next fixture is this Monday:
Lampard also had a few words about the star newcomer from Germany who has failed to live up to the fans' expectations.
"Some of the greatest players the Premier League has seen have taken time to succeed in the Premier League. I'm not saying it will take a long time for Kai, but I think we have to give him a bit of time to settle in on and off the pitch, and that's what's happening. I'm very happy with him, I've got no problem with him, but for Chelsea fans and for us we must give him time."
With two defeats to Wolves (2-1) and Everton (1-0), Chelsea have 22 points after 13 games and occupy the 8th position, which is just 4 points away from the Champions League zone.
Interesting fact: Lampard took an intelligence test in 2009 after which Chelsea's club doctor revealed Lamps had an IQ of "well above 150", putting him in the top 0.5% of the world's population. Worth bearing in mind that Albert Einstein's was 160.
Frank Lampard signed for the Blues in June 2001 for £11 million. At the time it was the second highest fee Chelsea had spent on a player and the most by any club in the Premier League for a midfielder. He played 13 seasons with this club until 2014.