Kingfisher will be the official sponsor of FC Goa for ISL 2020-21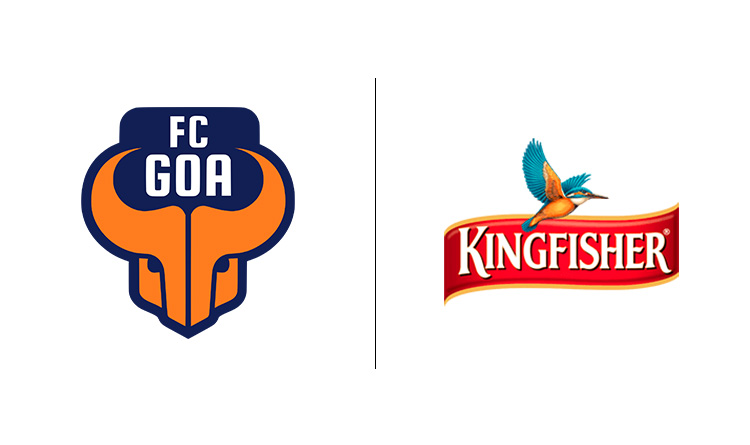 FC Goa announced the renewal of the club's official sponsorship deal bringing back Kingfisher again and onboarding them as the official sponsor for the Indian Super League (ISL) 2020-21 season. With this deal, the two brands will mark the beginning of the fourth year of their partnership.
Marking the fourth year of their partnership, FC Goa renews the official sponsorship with Kingfisher.
The Indian Super League is a few weeks away from now, and all the clubs are busy with their respective campaigns. Amid the preparation, FC Goa extended their partnership with Kingfisher making them the official sponsor for the next ISL season.
Kingfisher is a significantly popular brand in India and is an established name in various fields like fashion, food, music, sports, and adventure. Kingfisher is set to step into the fourth year of its partnership with FC Goa. Kingfisher and FC Goa are pioneers in their respective fields. Both brands' visions get along well and have come together to realize their common goal as partners.
FC Goa's Chief Operating Officer Aditya Datta is delighted with the extension, remarking that both the brands have added immense value to each other in the last three years. It's a great pressure for them to enter into the fourth year of partnership with Kingfisher, Aditya added. It's a natural step to extend the partnership, and he's assured that they will continue to touch greater heights and remain leaders in their respective fields, Aditya concluded.
United Breweries Limited's marketing head Gurpreet Singh mentioned that Goa's proud heritage in football unites Goans like no other, and they are thrilled to announce the association with FC Goa. Over the last three seasons, the partnership proved fruitful, and they are looking forward to being the club's official sponsor.
FC Goa recently announced their official kit partner to be Six5Six, and Kingfisher closely follows them.