Japan vs Sweden. Prediction and Preview. Probable Lineups, Team News, Stats, and more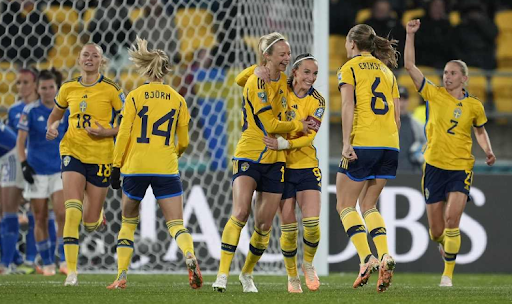 Japan managed to win all their matches convincingly, while for Sweden, the current campaign seems like a true heroics. Will the Asian team be able to continue their excellent performance at this tournament or will Sweden be stronger?
Japan will face Sweden in the FIFA Women's World Cup quarter-final match at the Eden Park Stadium in Auckland City, New Zealand. The fixture will take place on Friday, August 11, beginning at 13:00 IST.
Parimatch News will tell you everything you need to know ahead of the upcoming match.
Japan News & Current Form:
The playoff round is in full swing at the Women's World Cup in Australia and New Zealand. On August 11 and 12, quarterfinal matches will take place, with Spain, the Netherlands, Japan, Sweden, Australia, France, England and Colombia vying to advance to the next round.
The World Cup continues without the reigning champion, Team USA. The Americans for the first time in their history left the tournament in the 1/8 finals. In the decisive match, the USA was hampered by the extravagant game of Sweden's goalkeeper Zecira Musovic. She made 11 saves, which helped her team reach the penalty shootout.
Japan, the 2011 World Champions, had one of the most outstanding performances of the tournament. The Asian team conceded the first goal only in the 1/8 finals, and the group stage went 11 – 0. It is worth noting its attacking leader Hinata Miyazawa. She has already scored 5 goals in the final tournament of the Women's World Cup.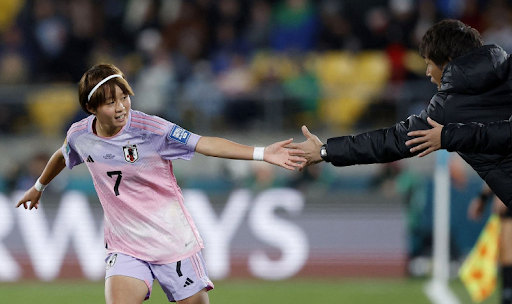 The team continues its winning streak. At the moment there are already five consecutive victories on its account, with four of them within the framework of the current World Cup. At the start of the tournament, the Japanese left no chance for Zambia (5:0), then confidently won against Costa Rica (2:0), and in the match for first place in the group defeated Spain (4:0).
The last time the teams met was at the 2021 Olympics in Tokyo. Sweden won 3:1 and later reached the final of the tournament, where they lost to Canada. In Auckland, it will be either a repeat of the Swedes' success or revenge for the home defeat by their opponent. In this match, the Japanese will try to play to their strengths, Asians look good offensively and defensively.
Japanese head coach Futoshi Ikeda is confident that he knows the key to beating Sweden:
"Our focus in this game should be on maintaining momentum and unity. Sweden maintains a high level and is always competitive no matter what challenges they face. We need to be at our best."
Fuka Nagano analyzed the playing style of the opponent:
"We have worked very hard up to this point. We want to do the same. We are sure that we can get a similar result again. I also want to show how good I can be against Sweden."
"Sweden utilized their height advantage, and the USA played in their typical fashion too. Both nations fought a lot with their pride on the line. I watched the game with a number of my team-mates. None of us could predict who would win."
"Sweden, just like Norway, will use their height and physicality. They also appear to be very dangerous from corners. Every player in the Swedish side is very tall. They also play at a very high standard. I am sure that it will be a very tough game, but we are confident because we have prepared for this moment for a very long time. I know that if we all give it our very best, we will win. We want to carry on playing in this tournament, so we will give it our best shot."
Sweden News & Current Form:
The Scandinavian team won all their matches in the group without any problems and came out of Quartet G in the first place. The national team started the World Cup with a tough victory over South Africa (2:1). The Swedes were losing 0:1, but they made a comeback and scored the winning goal in the 90th minute.
In the 2nd round Sweden left no chance to Italy – 5:0. In the final round, the Swedes coped with Argentina (2:0) and entered the playoffs from first place. Next, the European team faced the reigning world champions – the Americans. The teams did not score a single goal, and in the penalty shootout luck was on the side of Sweden.
The Blue and Yellows' defense is very reliable. So far, only the South Africans have been able to break through it, and only once. There is no doubt that Sweden will rely on the reliability of their own backline in this game. However, the Scandinavians should get their chances at the opponents' goal.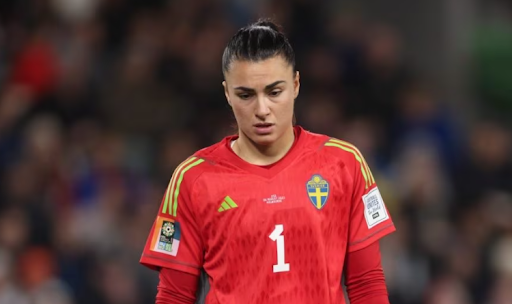 Magdalena Eriksson about the upcoming opponent:
"I see a Japan that has sharpened parts of its game. For example, their deep passing game and their counter-attacking game. They look very fast, they are very direct when they get the opportunity to play forward and they finish their attacks faster."
"They feel more focused on going towards the goal than what we saw when we met them at the 2021 Olympics, then it was more possession, to tire out the opposition. It feels like they have added another dimension to their game that they have been incredibly skillful in. We must be prepared for the fact that Japan can both hold the ball, but they can also be direct when they get the ball and go straight to the goal."
Fellow center-back Amanda Ilestedt adds:
"Something you've really noticed in this tournament is that Japan are really sharp in their deep-lying game, I didn't really feel that when we met them two years ago. They are very good when you give them time with the ball, good at finding chances."
Japan form guide: W-W-W-W
Sweden form guide: W-W-W-W
Japan vs Sweden Head-To-Head Record:
March 10, 2014: Japan 2 – 1 Sweden (Algarve Cup);
July 21, 2016: Sweden 3 – 0 Japan (International Friendly);
July 30, 2021: Sweden 3 – 1 Japan (Women's Olympic Football Tournament).
Japan vs Sweden Predicted XI:
Japan's possible starting lineup (4-3-3): Yamashita; Takahashi, Kumagai, Minami; Shimizu, Hasegawa, Nagano, Endo; Miyazawa, Fujino, Tanaka.
Sweden's possible starting lineup (4-2-3-1): Musovic; Bjorn, Ilestedt, Eriksson, Andersson; Angeldahl, Rubensson; Rytting Kaneryd, Asllani, Rolfo; Blackstenius.
Statistical preview of the match Japan vs Sweden:
Japan's First XI average age is 25.7 yrs.
Sweden's First XI average age is 29.0 yrs.
At this tournament, Japan managed to win in regulation time in all their matches making their winning percentage 100. While Sweden has been victorious in 75 percent of the matches played.
Japan matches see an average of 6.5 corner kicks served.
The Swedish national team have not lost in their last five consecutive matches.
While in Swedish games, the teams go to the corner flag an average of 10.3 times.
Japan have not lost in the first half for eight matches in a row.
In the last five head-to-head meetings, the teams have won two wins each.
There have been no goals exchanged in four of the last five matches involving Japan.
On average, games involving Sweden end with 2.5 goals scored, while Japan's games end with an average of 3.8 goals.
What has been said before the match:
Swedish coach Peter Gerhardsson about the specifics of the upcoming game:
"It will be an entirely different game. If we look at the matches that Japan has played here, we do not resemble those opponents either. We do not resemble Norway, we do not resemble Spain, or Costa Rica in general."
"This means that the game plan will be different. Both what Japan has encountered and what we have encountered are different scenarios. The interesting thing here, that neither Japan nor us really know how it will look, as we play in slightly different ways and have faced opponents who do not resemble each other. It is also a factor that we showed in the first three games that we are good at, and now we have opponents that we should have an advantage over with set pieces."
"Then, defensively, they are a bit tricky because they are very tactical throughout and perhaps go for other variations rather than playing the ball high, but we have that advantage, so it is not completely wrong if we get corners and can get a few set pieces on them, of course we can do well."
Japan vs Sweden Prediction:
In a remarkable turn of events during the recent phase of the 2023 World Cup, the Swedish national team delivered a resounding shock, ushering the reigning world champions, the United States of America, into an unexpected early exit. Such an accomplishment, however, could have potentially left the Yellow and Blues emotionally drained. What's more, their 1/8 finals match unfolded a day later than that of Japan's, and extended into 120 minutes of play, implying that the European athletes might grapple with physical fatigue.
This scenario could be capitalized upon by the Asian team, who currently find themselves on all-crushing momentum. With each of their prior tournament matches being resounding victories with margins of at least two goals, they should possess a surplus of energy and emotional vigour. Their game and results look much more impressive: consistent and confident top-notch football and, as a consequence, a legitimate status of favourites to reach the semi-finals. With the Swedes, everything is more on the thin side and rather surprising, which brings to mind the logical principle of regression to the mean. As a bottom line, our forecast leans towards a triumph for Nadeshiko Japan.
Delving into the anticipated contest's dynamics, a scoring spree is not the primary forecast. Granted, both Japan and Sweden have showcased attacking proficiency throughout the 2023 World Cup. Nonetheless, this quarter-final stage introduces augmented stakes, where the price for committing errors skyrockets. Consequently, a strategy anchored in robust defensive solidity is anticipated, designed to minimize vulnerabilities. This notion is fortified by a striking statistic drawn from their cumulative four previous tournament engagements, wherein each side conceded a mere solitary goal (averaging 0.25 goals per game). This defensive tenacity underscores their adeptness in rebuffing opponents' advances pragmatically.
Parimatch News staff prediction:
We say: Japan will win and the match total will be less than 3,5 – Yes.
Don`t miss out 👉: Top 5 Key Indian players for the T20I series against Ireland