Japan vs Norway. Prediction and Preview. Probable Lineups, Team News, Stats, and more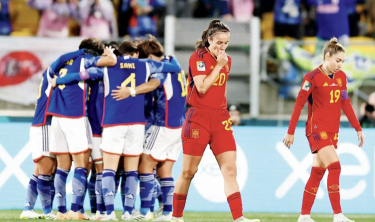 Competition favorite Japan will face the Norwegian national team, which had a poor start to the competition. Will Norway be able to thwart their opponent's 4-match winning streak to turn the tide?
Japan will meet with Norway in the FIFA Women's World Cup round of 16 match at the Westpac Stadium in Wellington city, New Zealand Stadium. The fixture will take place on Saturday, August 5, beginning at 13:30 IST.
Parimatch News will tell you everything you need to know ahead of the upcoming match.
Japan News & Current Form:
The Japanese women's national team is one of the most successful Asian national teams. At the continental AFC Asian Cup, the Blues were crowned champions in 2014 and 2018, before stopping at the semi-final stage in 2022.
They have reason to boast about their performance at the World Championships as well, as they won gold honors in 2011 and reached the final again four years later, but were vice-champions. Now the Japanese women are determined to compete for medals at the world level.
The Japanese team triumphantly finished the group stage at the World Cup. The Asian team won three matches, scored nine points and advanced to the 1/8 finals from the first place.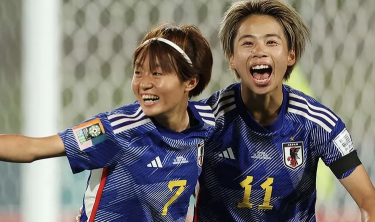 It is noteworthy that the Japanese finished the group stage without a single conceded goal. First they defeated Zambia (5:0), then coped with Costa Rica (2:0), and in the final round competently caught the team from Spain on the counterattack (4:0). At the group stage Hinata Miyazawa showed herself perfectly, scoring four goals. Now she is among the top scorers of the tournament.
And given that the Asians defeated Panama (5:0) before the start of the Mundial, their winning streak is already four matches long. 16 goals scored and none conceded. In this form, the Japanese are definitely capable of making it to the quarter-finals, something they failed to do at the last Mundial.
Following her impressive inclusion in the Japan side during their victorious encounter against Spain, Hana Takahashi is expected to maintain her place in the backline alongside Saki Kumagai and Moeka Minami, forming a formidable defensive trio.
While Yui Hasegawa experienced a stint on the bench during the team's recent triumph, she is anticipated to make their return to the starting lineup for the highly anticipated tie.
An integral part of Japan's attacking prowess, Miyazawa stands as the top scorer in the tournament, boasting an impressive number of scored goals, and her presence in the forward line on Saturday undoubtedly raises the excitement, as she aims to further add to her goal-scoring exploits.
Norway News & Current Form:
The Norwegian women's national team also has a World Cup championship to its credit, but that was a long time ago – in 1995. After that, the Red and Blues continued to regularly get to the World Championships, but they never got further than the semi-finals.
The Norwegians also became European champions, but those titles were a long time ago – in 1987 and 1993. At the last two continental championships they stopped at the group stage.
The Norwegian team got off to a bad start at the World Championship. In the opening match of the championship Norway lost to New Zealand (0:1), and in the 2nd round shared points with Switzerland (0:0). Truth be told, the Norwegians were very disappointing in the first two meetings.
However, they were fully rehabilitated in the final round, when they simply destroyed the Philippines – 6:0. The main heroine of the meeting was Sofia Haug, who scored three goals. Thanks to this result, the Norwegians qualified for the 2023 World Cup play-offs with four points.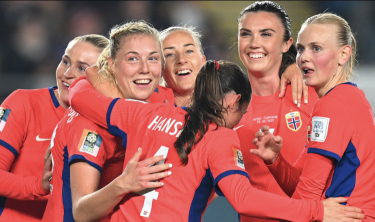 In the Norwegian team, the central defensive duo of Maren Mjelde and Mathilde Harviken will reunite, aiming to maintain their country's streak of clean sheets for the third consecutive match.
In midfield, Vilde Boe Risa playing in Manchester United Women FC will persist as part of the trio alongside Frida Maanum and Guro Reiten, fortifying Norway's midfield presence.
Japan form guide: W-W-W
Norway form guide: L-D-W
Japan vs Norway Head-To-Head Record:
March 6, 2013: Japan Women 0 – 2 Norway Women (Algarve Cup);
March 6, 2017: Norway Women 0 – 2 Japan Women (Algarve Cup);
November 11, 2018: Japan Women 4 – 1 Norway Women (International Friendly).
Don`t miss out 👉: 5 Summer Arrivals who have impressed in Pre-Season
Japan vs Norway Predicted XI:
Japan's possible starting lineup (3-4-2-1): Yamashita; Takahashi, Kumagai, Minami; Shimizu, Hayashi, Hasegawa, Endo; Miyazawa, Naomoto, Tanaka.
Norway's possible starting lineup (4-3-3): Mikalsen, Bjelde, Mjelde, Harviken, Hansen, Maanum, Bøe, Risa, Reiten, Hansen, Haavi, Haug.
Statistical preview of the match Japan vs Norway:
Japan's First XI average age is 25.4 yrs.
Norway's First XI average age is 27.0 yrs.
Japan have not lost in 11 consecutive matches.
Japan scored more than 1.5 goals in 7 of the last 8 matches.
Japan have not conceded in 4 consecutive matches.
In the last five head-to-head meetings, Japan have won four, Norway one. The previous game ended 4:1 in favor of Japan.
Japan won the last four matches in a row with a difference of at least two goals.
What has been said before the match:
Norway coach Hege Riise about injured player Ada Hegerberg:
"The goal is to get Hegerberg ready for the match and then we will have to see how ready she will be, whether she can play 90 minutes or shorter. We know we have two good number nine target forwards and that's a luxury for me as a coach. We'll see who will be available and playing from the start tomorrow."
"Obviously against Spain they were counter-attacking. I guess they will play a little bit higher against us. Maybe the picture will be similar, but opposite."
"Try not to have the ball too much, be quick with our passes and get chances to score. We know we can expect a very good Japanese team with good technical players. They're good at passing the ball but sometimes they also play more direct than they have in the past."
"We have a picture of the game in our minds. We know we'll need to play tighter to give them less room to play, but that we also need to turn it on when we have possession. We've worked hard on that in training. It's one thing having a game plan though, and another thing executing it when you're out on the pitch."
Norway's Vilde Boe Risa praised Caroline Graham Hansen:
"Caroline is an amazing player, she brings a lot to the team. She can create a goal on her own. She has amazing pace with the ball as well. So for her to run with the ball or without the ball, it's the same pace, which is really impressive. Her offensive skills are really good and I've never seen a player like her do that before."
Guro Reiten about her team's abilities:
"We won 6:0, and it could have been ten, so we've shown what we can do. Now we just need to show the same focus and energy again because, at the end of the day, we're here to play football! Nothing else."
Mina Tanaka after her team's victory over Spain:
"I'm very happy to have beaten Spain today, but I think the real battle starts in the knockout stages, so I want to keep my nerve. But it was a very meaningful victory, because it gave us confidence, and I think we were able to send courage to the Japanese fans."
Coach of Japanese team Futoshi Ikeda ahead of the clash with Norwegian team:
"Our team is more confident, that is for sure, but this is the knockout stage. We only have one chance to win so my staff and players have to change their mindset towards that and we have been preparing towards that."
"It's going to be a difficult match, we are going to assume that, but the players are preparing as much as they can. What we achieved in the group stage was the result of our working as a team. We are working towards a goal and the atmosphere in the team means the strength of the team has been realized."
"The players are performing to their capacity and that has carried us so far. I have told the players that is all that I am asking from them for the knockout stage."
Japan vs Norway Prediction:
The Japanese women's national team has not only been getting positive results against any opponent lately, but they've also been doing this by means of a productive offense. In the previous seven meetings, the Asians have scored a total of 21 goals (3 per game on average), which in itself is a very solid indicator, and only once during this stretch they scored less than twice per game. If you look at the situation at the back — the representatives of the Land of the Rising Sun are maintaining a clinic-clean order here (0.28 goals conceded on average). Moreover, in the six previous head-to-head meetings, Nadeshiko Japan have shipped 14 goals to the Norwegians (2.33 per game on average) – a clear hint that we will see a similar pattern here.
Parimatch News staff prediction:
We say: Japan (W) will win with an individual total over 1,5 – Yes.
Don`t miss out 👉: West Indies vs India 2nd T20I: Preview and Prediction