5 Summer Arrivals who have impressed in Pre-Season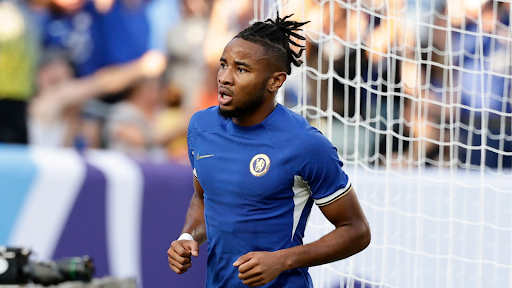 Christopher Nkunku has already scored three goals for Chelsea
The European football season might still be a couple of weeks away, we are right in the middle of the summer transfer window, with quite a few surprising deals having already taken place. Not only have many big players switched jerseys, but they have also made impressions for their new homes during the pre-season fixtures.
Here are the top five new signings who have impressed in pre-season:
#5 Milan Skriniar (Paris Saint-Germain)
While our list will have quite a few expensive signings, the first name on the list is actually a top-quality player who did not cost a penny. Slovak centre-back Milan Skriniar chose not to renew his contract with Serie A club Inter after a successful six-year association, where he helped the club win one Scudetto, two Coppa Italia titles, and as many Supercoppa Italia titles.
Paris Saint-Germain managed to bring the 28-year-old to the French capital, and since then, he has done fairly well for the club. Skriniar's debut for the club was in a friendly against fellow French team, Le Havre.
When he was introduced by coach Luis Enrique, the score was 0-0. Not only did he manage to maintain the team's clean sheet, but with solidity in defense, PSG managed to net two goals in that game as well. In the next match, Skriniar was up against Saudi Arabian heavyweights Al-Nassr, who had Cristiano Ronaldo leading the line for them.
After being handed a start by Enrique, Skriniar showed stability once again as he kept opposition during the 61 minutes he played, with Ronaldo hardly getting any opportunities.
All of that being said, Skriniar did have a poor outing in the last match against Cerezo Osaka, as the Japanese opponents scored three goals, with one of the goals coming as a result of a miscued attempt from Skriniar. But so far, the defender has shown enough to compete for a place in the starting XI.
#4 Kai Havertz (Arsenal)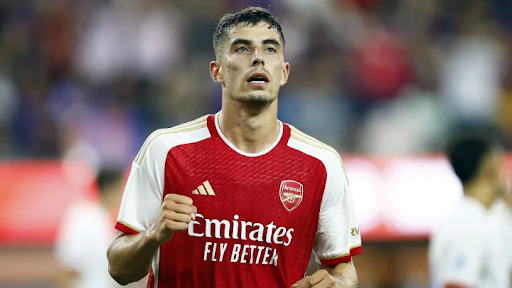 There are a lot of similarities between our third and fourth players. Like Pulisic, Kai Havertz is also a former Chelsea player, for whom he might have scored the all-important goal in the UEFA Champions League final, but could not do much else.
His move to London rivals Arsenal for a reported fee of £65 million was met with criticism, while the critics got even more vocal when the Germany international had a horrid session during a skills challenge. However, when the ball got rolling in the actual games, Havertz proved his class.
Despite coming on as a substitute against MLS All-Stars, Havertz wasted no time to announce his arrival in the red half of London, as he smashed a cross from Marquinhos into the back of the net in the 89th minute.
The next game against Manchester United did not go according to plans, but he was back to his usual form in the last game against a strong Barcelona outfit. Playing only the first half of that match, he scored the second of Arsenal's five goals.
#3 Christian Pulisic (AC Milan)
The third name on our list is a player whom not many might have expected to set the stage on fire, but so far, he has done a great job without making much noise. After a disappointing stint with Chelsea, where he spent most of his time on the bench, Christian Pulisic arrived at AC Milan for a reported transfer fee of just €22 million.
But it did not take him any time to get used to Stefano Pioli's tactics, as he hit the ground running from his first appearance itself. On his debut against Lumezzane, he returned with a couple of assists, with Tommaso Pobega converting both chances.
His second match was against Real Madrid, where AC Milan did suffer a 2-3 loss, but Pulisic was impressive again. The United States of America international got another assist to his name, this time providing a fantastic delivery to his former Chelsea teammate, Fikayo Tomori. Though he did not have any goal contributions in the last match against Juventus, he did a satisfactory job in the 58 minutes he played.
#2 Christopher Nkunku (Chelsea)
While our last two mentions were players who have found success after leaving Chelsea, the last name on the list is a player who is doing well for Chelsea, despite having just arrived at the club. Christopher Nkunku, for whom the Blues have reportedly paid £52 million, is proving why it could actually be considered a bargain buy.
Despite coming on towards the later stages in the opening game against Wrexham, he was successful in getting his name on the scoresheet. He was also impressive in the second match against Brighton & Hove Albion, opening the scoring in a 4-3 win.
Though he was silent in the 1-1 draw against Newcastle United, Nkunku was on the scoresheet again in the 2-0 win against Fulham. Moreover, he showed glimpses of brilliance across multiple positions, be it as a striker, number 10 or a winger.
#1 Jude Bellingham (Real Madrid)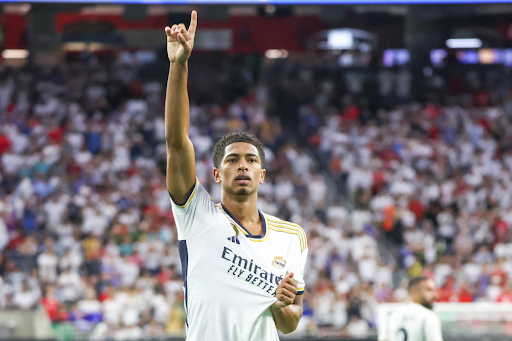 Right on cue, our second mention is a player who cost big bucks. Regarded as one of the most promising young talents currently in world football, the purchase of English midfielder Jude Bellingham cost Real Madrid a fortune, with the reported transfer fee being €103 million with €30.9 million in performance-related add-ons.
But given how he has played so far, the Spanish giants could consider it a smart investment at the end of the season. He was handed his first start in the debut itself, where he was up against a strong AC Milan team.
Despite playing in a role he is not accustomed to, behind two strikers as a number 10, Bellingham did well to make an impression during the 64 minutes he played. However, his best performance was against a team he almost joined before making the trip to Borussia Dortmund in Germany – Manchester United.
Once again playing in the same advanced position, Bellingham wasted no time in making the opportunity count as he scored in only the 6th minute of the match, and that too, with an audacious chip to beat Manchester United's newest recruit, Andre Onana.
Bellingham was not as influential in the last match against Barcelona, where Real Madrid suffered a 3-0 defeat, but like Skriniar, he too did enough in his first two appearances to justify the hype.