Inter Milan vs Bayern Munich. Prediction and Preview. Probable Lineups, Team News, Stats and more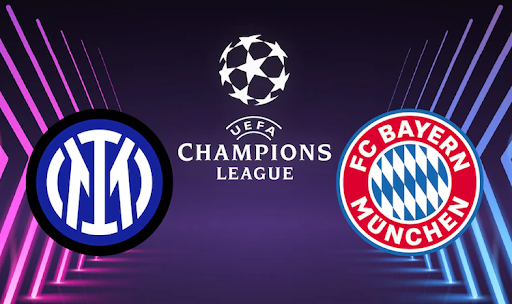 The Champions League is back, and all football fans are happy about it. Many interesting matches await us once again, especially in Group C, where Bayern, Barcelona and Inter Milan have been drawn. In each round, we will see a clash of European giants, and in the first one, the Nerazzurri take on the German Machine at home. The eve of the game, of course, brings back memories of the 2010 Champions League final, in which Inter took the upper hand. Now, the status of the game is slightly lower, but points need to be earned at the start, and it's unlikely that any of the aforementioned trio will want to settle for third place and continue their fight in the UEFA Europa League.
Parimatchnews will tell you everything you need to know ahead of the upcoming match.
Inter Milan News & Current Form:
The situation in Inter's camp looks bleak. The Black and Blues lost a crucial Milan derby at the weekend, marking their second defeat in five games in Serie A.
But in the context of the upcoming match, it is not so much about how much the points they lost but about the prevailing tendencies that are shaping up. The derby was supposed to demonstrate the club's strength and ambition for the season, as well as Inter's readiness for Bayern. The bottom line is that now supporters have real reason to be worried. AC Milan, approaching the match as the underdogs, proved to be stronger, more versatile and more determined.
The upcoming match is Inter's third in nine days. In the match against the Rossoneri, Inzaghi's team was not only physically exhausted (which is simply dangerous for the current schedule), but also revealed their weaknesses, which the Germans will definitely try to take advantage of. The main problem is that Neradzurri concede a lot. Their defence is really struggling – 9 conceded in 5 games represents a level of the relegation-zone sides. Lazio and Milan have both quietly registered 3 goals, and outsiders like Cremonese and Lecce have managed a goal each. And what is going on is a bit of an anomaly, given Il Biscione's trademark focus on defensive quality. And how much will Bayern then net, if Inter can't even reach the clean sheet against far inferior teams?
You have to work very hard against such formidable teams if you want to win. Bayern impose a very high level of intensity, constantly attacking. It's always matches of the wear and tear. And there is a big doubt that the tired core players will be able to show the necessary work-rate. Of course, the Italian bench isn't all bad, but you can't call many of the substitute players the stars, capable of picking up a win single-handedly.
Moreover, the main weapon for such matches, the incomparable Romelu Lukaku, will not be able to help due to injury. In essence, Inter keeps afloat only thanks to sustained goal-scoring performance (11 – the 3rd best in Serie A). This has served to compensate for the defensive inconsistency so far.
However, that aspect might be lacking now. In such a scenario, it is possible that Bayern can expect not just to win, but also to score a handful of goals. In Catalonia, for example, they still have not forgotten the way the Munich team can crack open the defence of the giants. Inzaghi needs to come up with something urgent; the upcoming match is worrisome.
Bayern Munich News & Current Form:
For the last ten years, Bayern have enjoyed hegemony in the Bundesliga while improving their winning record every year. The team is a shining example of German excellence: great attention to detail and a meticulous approach to every aspect of not only the game, but also the entire club system. A wise and consistent management has ensured that the club develops year in and year out, constantly making improvements. This model represents a classic benchmark, taking into account that the team has limited resources and no injections of money from abroad (like Man City or PSG). Yet, even despite the small spending by the standards of modern inflated football, the philosophy remains the same – to win, with any coaches and players.
This attitude allows the Bavarians to thrive on the European stage. The Munich side have won the UCL six times, most recently in 2020. Now, Julian Nagelsmann's side will make another trek for victory, being per se favourites to win the tournament.
Though Munich are not perfect either, but, as usual, they are close to it. During the current campaign, the club have lost points twice in recent matches, and are not even top of the Bundesliga table at the moment.
But these are the particularities – if you look closely, in four games the Munich side have alternated between crushing victories and unremarkable draws. Such an outcome is the result of a rotation from Nagelsmann, who has even benched Manuel Neuer. While giving the chances to the youth, he tries to get the players he needs to be perfect for the matches he wants them to play, so that they can give 150%.
And while it is difficult for Inter to rotate the squad, because there are not many options for reinforcements, Bayern have the option and are doing so. Playing without a clean striker (Mane often charges from the flanks) has been erratic so far, but Nagelsmann is still examining the optimal scheme for this squad. And, judging from the results, he's almost found it – the ideal combination will probably be assembled just in time for the match at the San Siro.
Don`t miss out 👉: Bundesliga Matchday 5 Roundup: Bayern held by Union Berlin, Dortmund goes joint-top after win
Inter Milan form guide (all comp.): L-W-W-L-W-L
Bayern Munich form guide (all comp.): W-W-W-D-W-D
Inter Milan vs Bayern Munich Head-To-Head Record:
| | | |
| --- | --- | --- |
| Inter Milan | Draw | Bayern Munich |
| 4 | 1 | 5 |
The teams first met in 1988 in the UEFA Cup. Since then, the rivals have played ten times in different tournaments and their matches have mostly been uncompromising.
The most recent meetings:
International Champions Cup. 27.07.2017, Bayern v Inter – 0 : 2;
International Champions Cup. 31.07.2017, Inter – Bayern – 1 : 4;
Friendly. 21.07.2015, Bayern vs Inter – 1 : 0;
Champions League. 15.03.2011, Bayern – Inter – 2 : 3;
Champions League. 23.02.2011, Inter v Bayern – 0 : 1.
Inter Milan vs Bayern Munich Predicted XI:
Inter Milan possible starting lineup (3-5-2): Handanovic; Skriniar, De Vrij, Bastoni; Dumfries, Barella, Brozovic, Calhanoglu, Dimarco; Martinez, Dzeko.
Bayern Munich possible starting lineup (4-4-2): Neuer; Pavard, De Ligt, Upamecano, Davies; Sabitzer, Kimmich; Coman, Musiala, Sane; Mane.
Statistical preview of the match Inter Milan vs Bayern Munich:
Inter have only managed to get past the group stage once in the last four years, and that was under Simone Inzaghi.
Edin Dzeko was Inter's top scorer in last year's Champions League with 3 goals.
Inter have not lost a home game in an official tournaments since February 2022.
Inter have managed to score in five consecutive matches.
Bayern Munich's last Champions League run saw them lose in the quarter-finals to Villarreal.
Bayern have not lost an away game since April 2022.
Jamal Musiala and Sadio Mane are the team's top scorers in the new season with 3 goals each.
Bayern are scoring an average of 3 goals per match this season.
What has been said before the match:
Simone Inzaghi, the Inter Milan gaffer:
"It will be very important to have fans at the stadium. Tomorrow they will be of great help, we know the opponent we meet and what strengths they have. The group is very, very competitive. Tomorrow must be an opportunity after the disappointment suffered in the derby. Defeats must become opportunities. Clearly, we analyzed Saturday's game. There were times when we did better, but we only managed to score two goals. We have to work harder, starting with me."
"We know the strength of our opponents, they are one of the three or four candidates to win the Champions League. We have to score 10 points in this group, which is objectively very difficult, even compared to last year."
"I have seen Bayern's last two [Bundesliga] games (1-1 draws against Borussia Moenchengladbach and Union Berlin), in terms of numbers [statistics] they were were head and shoulders above. But opponents were good at limiting them with continuous aggression. I know well, they are strong, quick and press deep, we have to be ready for it. Such an intensity and potence by Bavarians makes them one of the best teams in Europe."
Julian Nagelsman, the Bayern Munich gaffer: 
"The Champions League is always special, even hearing the anthem. I've never been to the San Siro as a coach. There have been many historic games here. I don't know yet whether it will be the same tomorrow. The opening game isn't decisive . But we're trying to get off to a good start. Union were a bit weaker. But we didn't do badly overall. We're in good spirits. Bayern should always be among the favourites. There are a few others, too. At the end of the day it's more important to do something about it rather than talk about it."
"Inter are an experienced and rip-off side. With Lukaku they are of course missing a super striker injured. They will be deep and we have to be creative."
Inter Milan vs Bayern Munich Prediction:
Nagelsmann's Bayern is naturally superb – Joshua Kimmich is perfect on the ball, Thomas Müller is still excellent in keeping the pace of the attacks by linking up the lines while creating chances and Sadio Mane is brilliant at finding open spaces and finishing. Munich's attacking play is fantastic. The rest of the lines are also well-balanced. The coach builds a rather fascinating game, constantly experimenting, changing players, looking for ways to improve efficiency. Fitness of the team is also in excellent condition, there was a special focus on that, as evidenced by pre-season, which consisted of only two games. The players are approaching the match fresher and more physically fit.
Inter, on the other hand, were tired in a tough match against AC Milan, in which they played with the main squad. The defence does not inspire confidence. At the same time, Inter play at home with the unreal support of the stands, still have an excellent selection of performers – Barella, Lautaro, Mkhitaryan, Çalhanoğlu. And Inzaghi's counterattacking football is excellent against such teams as Bayern. Looking at Union Berlin's performance against them (1-1), the Italians will surely make adjustments that will allow them to be more prepared. The Italians may be able to contain the visitors while victory, however, is still very elusive.
Don`t miss out 👉: From Liverpool to Chelsea: How much money did the big-six of the Premier League spend this summer?
Parimatch News staff prediction:
We say: Bayern will not lose and both teams to score – Yes.