In-crisis Barcelona signs Ferrán Torres from Manchester City for €55m plus add ons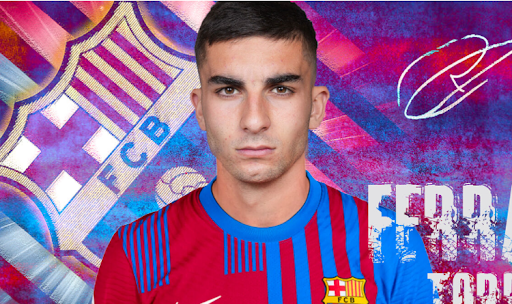 FC Barcelona have announced the transfer of Manchester City talent Ferran Torres. The player has signed a long-term contract with the Catalan club until 2027.
Despite long and complex discussions, both sides have agreed on mutually beneficial terms to complete the deal: Barca will pay €55 million and a further €10 million in bonuses to sign the Spaniard.
The entire sum will be paid in four instalments, the first of which will not be paid until the summer. Arsenal have often resorted to a similar scheme, taking Aubameyang and Pepe on a related principle.
As for those very bonuses: 10 million euros will be paid if Barcelona win the Champions League and Ferran plays 70 per cent of their games. Also among the conditions: if he wins the Ballon d'Or, if he wins the Golden Boot, or if the club sells him in the future for more than 100 million euros.
The release fee in his contract is set to €1 billion, which has already become a kind of chip for the Blaugrana. With this tactic, the La Liga club hopes to keep its best young talents in camp.

21-years-old talent has played for Manchester City since 2020, moving from Valencia for €28m.
This season, the striker has scored three goals and an assist in seven games in all competitions. Torres' contract with the English club expired in 2025 and Transfermarkt estimated his market value at €45m.


Don`t miss out 👉: EPL Digest – Matchweek 19: bringing you the results and details of all Boxing Day matches
On Monday January 3, at 11 a.m., Ferran Torres will be presented in his new colors, before the open-house training at Camp Nou, at 12 p.m.