'I could have gone twice to Real Madrid, to Juventus, PSG or even Man Utd' – Arsène Wenger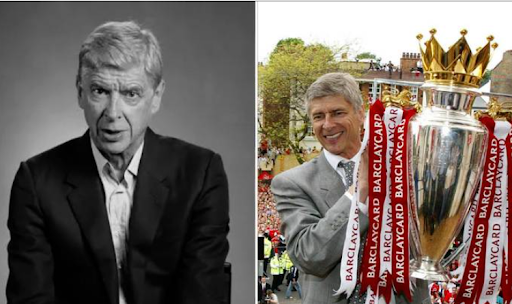 In the 2000s, Wenger literally turned football upside down, creating an unbeatable team
Arsene Wenger left Arsenal in 2018 after 22 years in charge and is now working as FIFA's chief of global football development. Despite a wonderful and memorable start – the last few years in the London club have been disappointing, and here the Frenchman reveals at what point something went wrong.
The 72-year-old FIFA's head of global football development reflected on some of the highlights of his career:
"I identified myself completely with the club – that was the mistake I made. My fatal flaw is I love too much where I am – where I was. I regret it. I should have gone somewhere else. Sometimes I wonder – was something broken after that Invincible season? 2007 was a decisive point. It was the first time I could feel there were tensions inside the board. I was torn between being loyal to the club and being loyal to David Dein. I still today wonder if I did the right thing because life was never exactly the same after."
Wenger then disclosed that he had received offers from big clubs and national teams, surprisingly even Manchester United were keen to see the French coach:
"I could have gone to the French national team. The English national team twice or three times even. I could have gone twice to Real Madrid. I could have gone to Juventus, Paris St Germain, even Man Utd."
David Dein, former Arsenal co-owner and vice-chairman, believes Arsenal made a huge mistake in not finding a role for Arsene Wenger when he stepped down as manager in 2018:
"I think the club made a huge mistake. As the song says, there is only one Arsene Wenger. They should have found a place for him at the club – made him chairman, made him who he is. Whoever made that decision didn't think Arsene was good enough for Arsenal, but still he is good enough to be the head of global football development for the world. Honestly, I don't understand that."
This week saw the premiere of the new documentary "Arsène Wenger: The Invincible."
Many football celebrities have spoken out about this huge figure, including current Arsenal coach Mikel Arteta, who was captain of the club when the Frenchman was coaching it.
"If it was not for him I would not be in the position I am today and I wouldn't have enjoyed the career I had. I am 100% where I am because of him. He was a different level of inspiration on how I looked at the game. That is why I started to study and take coaching much more seriously."

the Spaniard praised his ex-coach.
The 39-year-old also agreed with the point of David Dayn below and expressed that Wenger is much needed at the club and that the current management should offer him a suitable role:

"I would like him to be more present at the club. I think the players would love him, benefit, and be inspired to have him around and I think for the club it would be a huge boost. It was so intense for him for over 20 years and you need to get away a little bit, but I think it would be so beneficial for all parties to have him more present."
Wenger, meanwhile, does not deny that he could still return to coaching, being offered various opportunities from time to time:
"I'm crazy enough to be crazy and to make a crazy decision, but I'm determined at the moment not to do it, maybe a national team at some stage. But at the moment I'm involved in projects with FIFA and I want to go to the end with it and that's for me more useful now."
Don`t miss out 👉: I am open to all suggestions and all criticisms, this is not a personal fight for me – Arsène Wenger
Wenger coached Arsenal from 1996 to 2018.
The Frenchman has won a total of 17 trophies. Under his leadership, the Gunners have won three Premier League titles, the last of which they won without losing a game in 2003-04, becoming the only team in the history of the competition to go a season without defeat.