I am open to all suggestions and all criticisms, this is not a personal fight for me – Arsène Wenger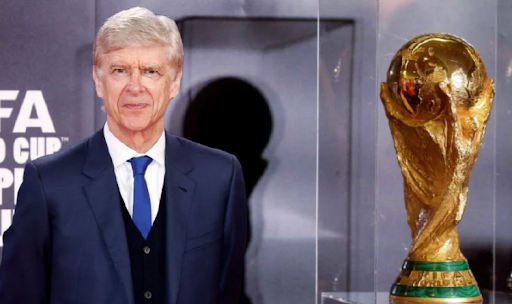 Arsene Wenger retired from coaching in 2018 to become an important figure in the FIFA structure
Arsene Wenger, head of FIFA's Global Football Development Department, explained in detail his idea of holding World Cups every two years.
Recall that the reforms include the following:
FIFA World Cup, held every two years in even-numbered years.
Confederations tournaments (including the European Championships) in odd-numbered years.
Guaranteed rest periods for players at the end of tournaments (25 days).
Only one international break in October, when there will be qualifying for big tournaments. There are foreseen groups of four countries followed by play-offs, with a maximum of seven matches.
Don`t miss out the story 👉: Thibaut Courtois about UEFA and FIFA: 'They're against the Super League, but they just do the same'
The legendary former Arsenal coach recently gave a lengthy interview to the French magazine, where he touched on how he reacts to criticism from the footballing community over his suggested сhanges:
"The reform that I am proposing relates to the international calendar, which is fixed until 2024. The World Cup every two years is a part of the reform that I am proposing and I am consulting the world all over. What I am proposing, is to reduce the number of qualification matches, to regroup and make space for an international competition at the end of the season. This would allow for real separation between club and international football. For example, we are in the international break and there are South Americans can't play for PSG this weekend. I find that illogical."
The Frenchman went on to explain how he prepared the plan, and pointed out that on the whole, all the football specialists to whom he told his ideas expressed support:
"I consulted everyone and I asked them two questions. 1. Do you want things to continue as they are? 100% said no. 2. Do you have ideas to reorganise the international calendar? I am open to all ideas. Between 80% to 90% of people like the idea of reorganising qualification rounds, to shorten them, and to make space for an international competition. A World Cup every two years, there was more reticence towards it because there is something emotional in it. We are all in this routine and cycle of a World Cup every 4 years which seems natural. But when you look at history, it is not that natural. I am open to all suggestions and all criticisms. They are welcome for me. This is not a personal fight for me. The only thing that I ask is that those who are criticising the project, that they give me something better. But don't try to denigrate my credibility. I would prefer that people criticise the project and tell me why."
He went on to reason that these changes are in order for the modern era, and that this will not take the prestige of the tournament away from its former glory:
"I understand that thought process and it is human. It is normal to want to protect its prestige. But by analysing the perception of time in our modern society where everything is becoming quicker and quicker, the demand for major events is also greater and I want to keep this idea of clarity and simplicity in the world of football, that people understand which competition is being played. Football needs to remain a sport that is simple to understand."