Hyderabad FC tie-up with Spanish club Marbella FC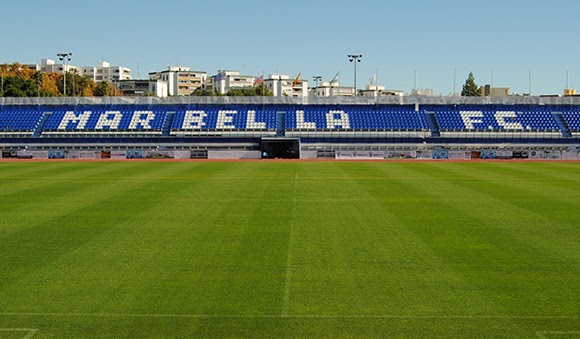 Marbella FC
Indian Super League club Hyderabad FC has announced a strategic tie-up with Segunda Division B Club Marbella FC.
The ISL club will be using the Spanish club's facilities for conducting a pre-season ahead of the 2021-22 and the 2022-23 season including the medical personnel and facilities if the Covid-19 pandemic subsides and is controlled to some extent by then.
Co-Owner of Hyderabad FC, Varun Tripuraneni said,
"Marbella FC has one of the top infrastructure facilities in not just Spain, but entire Europe. This strategic tie-up allows us to explore a lot of opportunities that will help Hyderabad FC on the technical side of the game. The top young players in our first and reserve team will head to Marbella for an extended training period, once travel opens up."
The two clubs have signed on for an association for three years with a system to loan players between the clubs to be established very soon.
The Andalusia-based club missed out on promotion last season with FC Cartagena edging them out by a single point. The fans of Marbella FC must be hoping for a promotion to the Segunda Division in the 2020-21 season.
Marbella FC General Manager Héctor Morales was delighted with the latest association of the club and said,
"This alliance with Hyderabad FC is a source of pride for Marbella FC. It will allow us to be in contact with one of the most important clubs from an emerging football market. We are convinced that this alliance will bring great benefits to both clubs."
Second tie-up with a European club for Hyderabad FC
In August, the Nizams announced a multi-year deal with European giants Borussia Dortmund FC to become their official club partner in India with Dortmund committing to help Hyderabad FC with technical aspects, coaching, and youth development.
Now, the club has announced another multi-year deal with another European club and these deals would make the club an attractive proposition for young Indian players.