Griezmann will move to Atletico for free if he plays less than 50% of games this season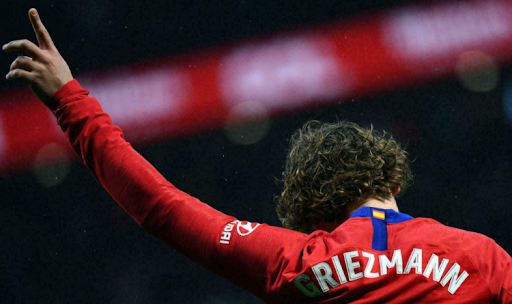 The Frenchman celebrates one of his countless goals at the Wanda Metropolitano
Some new details of Antoine Griezmann's move from Barcelona to Atletico have become known.
The 30-year-old forward moved to the Madrid club on a free loan on August 31, the last day of the transfer window. This agreement can be extended for another year.
If Antoine Griezmann plays at least 50% of Atletico Madrid's games in the 2022/23 season, the Rojiblancos will be able to buy him out for €40 million. That is the maximum amount Barça can receive from Atletico for Antoine due to the agreement (all the bonuses included).
But if the striker appears in less than 50% of Atletico's games, then he will move to the side of Diego Simeone for free. It is pointed out that this option is possible only in case of serious injuries.
It was also previously reported that the Frenchman reduced his salary by 40% to return to Atletico.
Atletico president Enrique Cerezo commented on the transfer:
"This deal was dependent on three parties. We were lucky to get Griezmann for the next two years. We didn't count on this transfer and we didn't know if Saul would leave. We haven't been able to talk yet because he's in France right now."
Don`t miss out 💥: Saúl joins Chelsea as they reached an agreement with Atletico Madrid
"Griezmann left for Barça in a strange way, but he showed that he is desperate to come back. There will be fans who won't like it, but there will also be those who will be happy with his return. What matters is the level of performances and a better squad. Griezmann moved on amazing terms for us. It just shows how much he wanted to play here"
Griezmann was previously playing for Atletico from 2014 to 2019.
FC Barcelona spent 120 million euros on Griezmann in 2019.
With the Catalan club, he won only the Spanish Cup last season. Antoine played 102 matches for Barça and scored 35 goals.
Also read: Arsenal are the biggest spenders this transfer window with a total of €165 million paid for newcomers