Germany vs Japan. Prediction and Preview. Probable Lineups, Team News, Stats, and more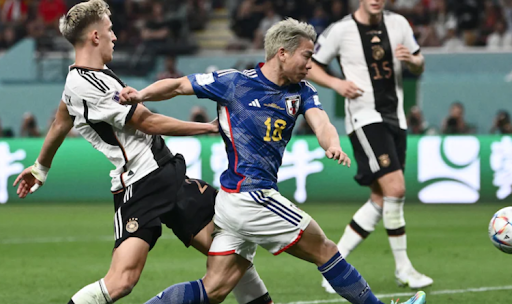 The Eagles will meet the Samurai. Will the Germans capture their first victory in 5 fixtures?
Germany will host Japan in the International Friendly match at the Volkswagen Arena. The fixture will take place on Sunday, September 10, beginning at 00:15 IST.
Parimatch News will tell you everything you need to know ahead of the upcoming match.
Germany News & Current Form:
UEFA EURO 2024 will be held in Germany, so the host country does not take part in the qualifying matches for the right to play at the tournament. However, the national team is not going to stand idle during this time either, so they will hold friendly matches. In one of them, Germany will host Japan on the 9th of September at the Volkswagen Arena.
For a long time Germans can not please their fans with victories at big tournaments. The last time the DFB Team became World Champions was in 2014 in Brazil, and the European Championship was won as far back as 1996. This time the Eagles will play the Euros at home, where they should benefit from the atmosphere and the home fans.
Hans-Dieter Flick is still in charge of the national team and will try to make progress. But rumour has it that the September friendlies will decide the fate of the German coach. If the results are unsuccessful, he will lose his job in the national team. In addition to the Japanese, the Germans will have to play France.
Flick has a whole bunch of talented players, but it will not be possible to take all of them to the training camp. The coach has thoroughly approached the September matches, carefully selecting the squad. The coach did not call up Leon Goretzka, Timo Werner, saying that he is not in the best shape. And Jamal Musiala is suffering from back pain.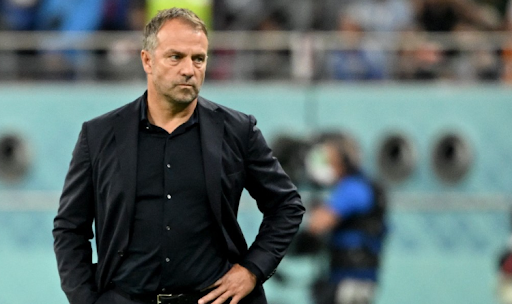 Niclas Füllkrug was injured and will not be able to help the national team, so Hans-Dieter replaced him with Thomas Muller, who initially did not receive an invitation to the national team. The place in the goal will be taken by Marc ter Stegen. He promised that he will prove that he is now the number one and will do everything to stay there. Leroy Sane, Kai Havertz and Ilkay Gundogan have also been called up.
Despite the dissatisfaction of most people with Flick's performance, he also has his supporters. Former FC Bayern Munich and FC Inter Milan player Lothar Matthäus has stood up for the Germany coach, saying he needs to be trusted. Feeling threatened, the coach will have to find a way to fix the team's game and beating Japan should be the only goal.
In 2023, the Eagles first beat Peru ( 2:0), then lost to Belgium (2:3), then drew with Ukraine (3:3), before losing to Poland (0:1) and finally suffering a 0:2 defeat to Colombia.
The German team played their last official match back in the FIFA World Cup in Qatar. The Germans failed at the Mundial, being unable to get out of the group. Germany first lost to Japan (1:2), then played a draw with Spain (1:1) and outplayed Costa Rica (4:2). As a result, Germany picked up four points and finished third in their group.
Ilkay Gündogan was recently appointed as the new captain of DFB team, since former captain Manuel Neuer is still rehabilitating from his serious injury he got last year:
"I'm really pleased about the trust placed in me by the coach and the team. It's a big honour for me to be the Germany captain and to be able to lead this young team on the pitch. The role also brings a lot of responsibility with it. However, my experience as captain at Manchester City has shown that I'm up to the task."

said Ilkay.
"There'll be a change in structure. We thought about what could help the team. With national sides, it's often the case that the captain is whoever's got the most caps. I've decided to give Ilkay the armband. He and Jo Kimmich will be our new leadership duo. I'm really happy that they've both committed to this. That will give us new energy that we can use."

Coach Hansi Flick about Gundogan and structural changes in the team
"We've done a lot of trial and error. Now in September, we have a team that has a plan and an idea of how we want to play football. Ilkay has a different role than before. I am totally convinced that he can bring the qualities that make him such a good footballer into our game."
"Manuel needs to be healthy first. We hope that he will be able to return soon. However, that's something for the future. I'm not thinking about it at the moment."
Don`t miss out 👉: Iraq edges India on penalties in a heated contest to reach the King's Cup Final
Japan News & Current Form:
Japan can't boast such an array of talent, and its biggest achievement at the World Cup remains the 1/8 finals. The Samurais reached this stage in Qatar, having won the group with Germany. In a face-to-face match with the Germans, the Japanese won 2:1.
As a result, Japan gained six points and sensationally took the first place in its group. It made it to the play-offs, where it was waiting for Croatia in the 1/8 finals of the tournament. The match ended in a tie, but the Croatians were luckier in the penalty shootout.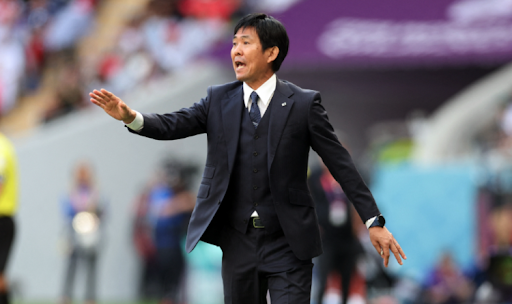 Japan has a very well-played squad and stable results, but often the team can not compete with the star teams from Europe. Hajime Moriyasu has been in charge for almost five years. The Blues played four friendlies in 2023, losing to Colombia ( 1:2), drawing with Uruguay ( 1:1) and winning two matches in June. Also, the Japanese managed to defeat El Salvador 6:0 and Peru 4:0.
Moriyasu also has some talented players in the squad. For example, Ayase Ueda, who plays for Feyenoord Rotterdam. Sporting CP midfielder Hidemasa Morita is in good form. Kyogo Furuhashi scored 27 goals for Celtic FC last season. In the current Scottish league season he has already scored three goals and one assist in four meetings.
Hajime Moriyasu's wards have four friendlies ahead, and at the end of the year the Japanese will meet Syria in the selection for the 2026 World Cup. At the beginning of 2024, the Japanese national team will take part in the AFC Asian Cup, where its group opponents will be Vietnam, Indonesia and Iraq.
Germany form guide: W-W-L-D-L-L
Japan form guide: W-L-D-L-W-W
Germany vs Japan Head-To-Head Record:
May 30, 2006: Germany 2 – 2 Japan (International Friendly);
November 23, 2022 Germany 1 – 2 Japan (FIFA World Cup).
Germany vs Japan Predicted XI:
Germany's possible starting lineup (3-4-2-1): Ter Stegen; Rudiger, Sule, Thiaw; Kimmich, Can, Gundogan, Gosens; Musiala, Wirtz; Gnabry.
Japan's possible starting lineup (4-4-2): Nakamura; Sugawara, Itakura, Taniguchi, Tomiyasu; Ito, Endo, Kubo, Mitoma; Kamada; Furhashi.
Statistical preview of the match Germany vs Japan:
Germany's First XI average age is 27.5 yrs and the team is ranked 15th in the FIFA rating.
Japan's First XI average age is 27.4 yrs, the team occupies 20th position in FIFA ranking of the teams.
Germany have only four wins in their last 16 matches.
Japan have scored in 10 of their previous 12 matches.
Six of Japan's last nine matches have seen a match total of more than 2.5.
Five of Germany's previous 10 matches have also seen at least 3 goals.
Germany have just four wins in their last 16 matches.
Germany conceded an average of 1.80 goals per game in their last 5 games, while scoring an average of 1.40 goals per game.
Germany have conceded in their last 4 games.
Germany have scored in their last 3 games against this opponent.
Japan conceded an average of 1.00 goals per game in their last 5 games, while scoring an average of 2.60 goals per game.
What has been said before the match:
"That sense of working as a team is fundamental for this international break and for long-term success for the German national team. I'm trying to lead by example – hard graft is in my DNA. We all have to be on the same page – as if we were a family on the pitch. Everybody is aware of how serious the situation is with the Germany team; we have to deliver and this can only be done through results, as is the case in football."

Robin Gosens, midfielder of DFB, about the importance of teamwork
"We also owe it to the coach, as we're the ones who go onto the pitch and have to achieve results. We now absolutely want to do that, first against Japan and then against France. I stand by my claim that we have incredible quality in the team, but I also understand everyone who doesn't really believe that currently."
" It's now up to us to change that. We have to create a mood of optimism and get the nation behind us again, and that's only about results and good performances. Therefore, everyone here, I can assure you, is aware of our position. We must deliver – and we will do that."
Germany vs Japan Prediction:
Germany have played five friendlies in 2023, and they have looked dismal in the most of them – in total, they have been able to pick up only one win, with one draw and three defeats. And if the loss against Belgium still lends itself to some logic, then the failures in matches against Poland or Colombia are beyond explanation. One thing is clear – Germany is still in crisis, and it definitely needs more time to get a real sense of confidence and chemistry. However, the status of the favourite is undeniable here, even if it is mostly on paper. In the reality of the context, the guys from the Country of the Rising Sun will put up a serious fight, which could help them to achieve at least a draw, for example. Whether they will be able to deliver against strong home support at the thirty-thousand-seat Volkswagen Arena is an open question.
It's also worth mentioning the teams' motivation: all the German national team has at the moment are friendlies. The host status allows them to get to the next Euros without qualifiers, and there they will have to play with everyone on an equal footing. Therefore, the Germans will give their best in test games, they simply have no other way to get prepared. The Japanese are not so motivated, they still have to qualify for the World Cup 2026 and the Asian Cup, and in the meantime they can practice new schemes and strategies in the battle against such a big vis-a-vis as the Germans. Flick has called up the strongest and will obviously try to take revenge for the 2022 World Cup.
Speaking about the Japanese, it is worth mentioning that their friendly games were more positive, although the selection of opponents is not comparable to the Germans. This year Hajime Moriyasu's boys have played four friendlies – two wins, a draw and a defeat. The visitors have been particularly potent in the last two friendlies – crushing wins over El Salvador (6-0) and Peru (4-1). With such a powerful offense, it is very likely that the Japanese will find a way to the opponent's goal. And let's not forget about how courageous and high-end football Samurai Blue played at last year's World Cup in Qatar. Thanks to their dynamism they have already managed to beat the Germans once, so they are clearly not in the mood to stop there.
Parimatch News staff prediction:
We say: both teams will score – Yes.
Don`t miss out 👉: Lebanon vs India: Preview and Prediction