Gareth Bale is back in form to stay at Tottenham next year?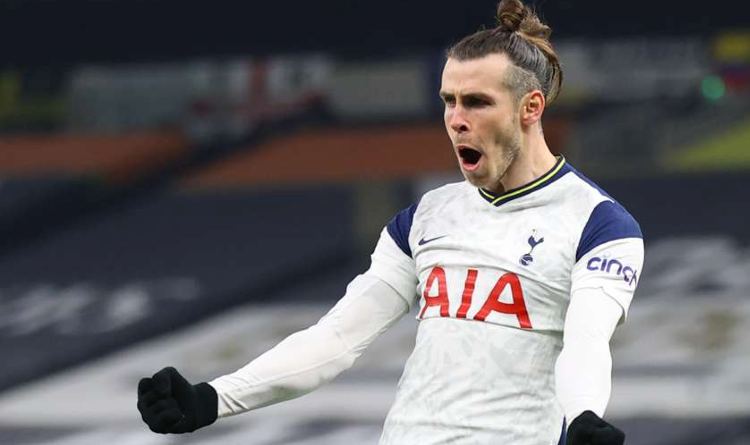 Real Madrid loanee Gareth Bale celebrating one of his two goals against Crystal Palace
Gareth Bale has finally hit form for Tottenham following a difficult start to life back at the club, but it seems a return to Real Madrid may not be on the cards.
Despite Bale's agent claiming the forward still loves the city of Madrid, one major Spanish magazine indicates that Zidane will not accept Bale's return ahead of next season, 'even if he scores 20 or 30 goals' this season. Club sources say that such a conversation took place between Florentino Perez and the French manager.
Actually, Real Madrid is 6 points behind the leader Atletico Madrid, and Zidane himself is at risk of being shown the door ahead of next season, particularly if Los Blancos do not perform well in the Champions League. So the future of a 31-year-old in the context of Madrid club is very uncertain.
Spurs have an option of their own to keep Bale, or at least for one more season with the option of extending the loan by one year.
After his worst season in Spain in 2019-20 with three goals in all competitions he came to his former club and rediscovered his form with six goals in the last six games for the club after a slow start.
His current coach Jose Mourinho was frank about the situation after 4-1 win over Crystal Palace on March 7th:
"I found his psychological scars. When you have a couple of seasons with lots of injuries I think it is not about the muscular scars but the psychological scars – that brings fears and instability." 
"There is a moment when you are working very well and everyone around you is giving everything we can give, there is a moment where that psychological barrier has to be broken. And he broke it. It was him, not us. We just supported him."
In this match Gareth scored two goals against the London side
Spurs move into sixth spot in the Premier League on 45 points after 27 games, two points adrift of Chelsea in fourth.
Spurs host Dinamo Zagreb in the first leg of their Europa League last-16 tie on Thursday before visiting Arsenal for the north London derby on Sunday.