Former Crystal Palace FC striker Kwesi Appiah joins NorthEast United FC.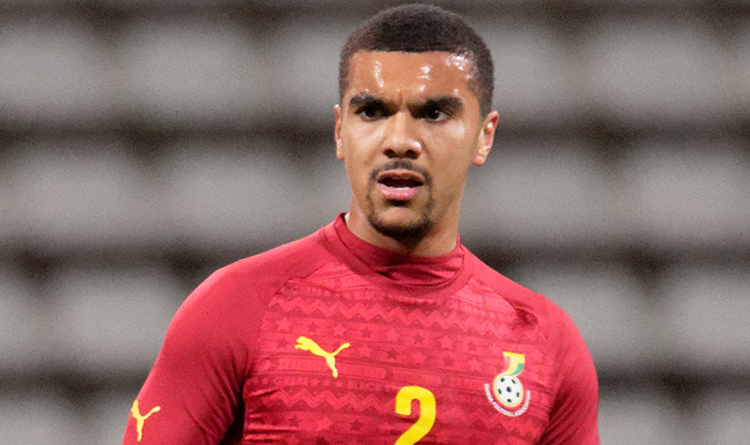 For the seventh season of the Indian Super League (ISL), NorthEast United FC signed attacker Kwesi Appiah. The 30-year-old scored four times when he last played for AFC Wimbledon in English Championship. Kwesi is excited to join the club.
Appiah made his last appearance in the English Championship for AFC Wimbledon.
The Indian Super League (ISL) 2020 is around the corner. The fans are excited to witness this post-lockdown league, and all the clubs are making efforts to build their teams, Training, and signing new players. Amidst the preparation for ISL, a new face joins the NorthEast United. The club happily announced the signing of striker Kwesi Appiah from the Crystal Palace FC.
Kwesi Appiah has graduated from the Ebbsfleet United PASE Youth System and has played with several clubs in England. He contributed to the Crystal Palace FC, Reading FC, Cambridge United, Norwegian club Viking Stavanger, and recently AFC Wimbledon. Kwesi also made his way to the Ghanaian national team, goes by the nickname Black Stars. In his seven appearances for the team, he scored two goals.
Priya Runchal, Northeast United FC's executive director, said they are delighted to have Kwesi onboard. Coming from the English Championship, he will bring the experience and quality to the team, Priya added. Talking about his signing, he expressed that he is excited to be a part of the team and can't wait to go on the field. He is positive about joining and feels horned to be a part of the world's fastest-growing leagues, Kwesi concluded.
NorthEast United FC has been working extensively in the department of foreign and domestic signings. In the past month, the club has signed many experienced players like Dylan Fox, Khassa Camara, Luis Machado, and Benjamin Lambot. The Indian players to join the team are VP Suhair, Ashutosh Mehta, and Rochharzela. The club is aiming high with the new head coach Gerard Nus.