FC Barcelona is on the verge of bankruptcy, it became known that players do not receive their salaries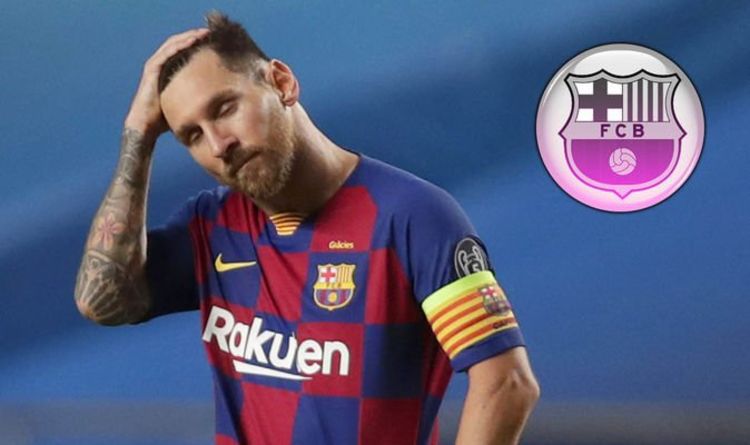 Frustrated team star Lionel Messi
The Spanish newspaper recently reported that the Catalan club has problems with the salaries of its players. It became known that huge debts are affecting the payment schedule.
The economic situation in FC Barcelona remains extremely difficult. This Monday, the team's annual economic report revealed that Barcelona's debt is 1.173 million euros.
€730 m is said to be due in the short term, and worse, €266 million of that is owed to banks before July 30th, which is the biggest problem. Working capital is negative at €602m. This is one of the most difficult issues that the new president will have to face after the elections. The election will take place in March of this year.
Don`t miss out 💥: One of the candidates for the post of FC Barcelona director revealed his plans: to bring the club`s legends into the structure.
Typically, players are paid twice a year – in the summer and in the winter. Moreover, now the players had to receive their salaries in an already reduced amount because the club had agreed with them to reduce them due COVID-19. The players gave up all the bonuses they could get this season.
But the problem is that team members can't get even their reduced salaries. The club did not pay the players in December and January but promised to make up the debt in February.
As an example, a player who received 10 million euros a year before the pandemic will earn 5.8 million euros a year after the cuts. The rest of the money he will receive over the next four seasons.
The situation is such a critical one that Barcа has had to request a loan to be able to pay the footballers' salaries.
Some experts believe that Barcelona is on the verge of bankruptcy. The key is the urgent debt. All clubs are financed using debt, as long as you can make the note payments it doesn't matter. The problem is Barcelona cannot make their payments as for now.
The paradox is that Barca is the best revenue-generating club of last season:
| | |
| --- | --- |
| Barcelona | £627.1m |
| Real Madrid | £627.0m |
| Bayern | £556.1m |
| Man Utd | £509.0m |
| Liverpool | £489.9m |
| Man City | £481.6m |
| PSG | £474.1m |
| Chelsea | £411.9m |
| Tottenham | £390.9m |
| Juventus | £349.0m |
For the 2019\2020 season, FC Barcelona has generated around £627.1m (€707m).
It is also known that only in transfers does the club owe other teams €196M. Some examples: €40m to Liverpool for Coutinho, €48m Ajax for De Jong, €5m to Atlético for preferential rights.
Barcelona is in third place in the La Liga table, it is 10 points behind first place, which holds Atletico Madrid.