One of the candidates for the post of FC Barcelona director revealed his plans: to bring the club`s legends into the structure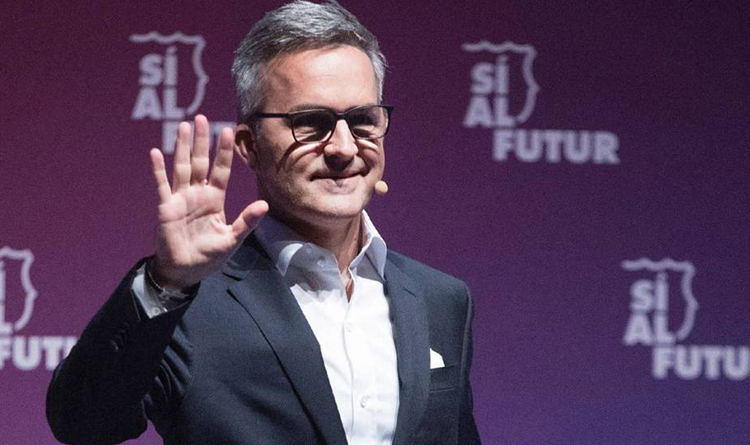 Victor Font, co-founder of Sí al Futur
Barcelona presidential candidate Victor Font has said that Xavi and Jordi Cruyff will join the club's board of directors if he wins the election.
The executive said that if he wins the election, Xavi will take over as Barcelona's general manager and Cruyff will become sporting director. Font has assured that the matter has already been agreed with them.
Five cross-sectional areas that complement the structure:
Medical Services.
Physical preparation and physiotherapy.
Area of Behaviour and Psychology: Inma Puig and Toni Nadal.
Methodology Area: Joan Vilà and Paco Seirul-lo.
Talent management: Emili Ricart.
| | |
| --- | --- |
| General Manager | Xavi Hernández |
| Sports Director | Jordi Cruyff |
| Technical secretary | Tito Blanco |
| Directors of youth football | Joan Vilà i Albert Benaiges |
| Coordination of the youth football | Tito Blanco |
You can see this structure in the last picture of tweet:
"My goal is to guarantee a coordinated job in all areas. Jordi Cruyff is Xavi's dream in terms of sports management. We are working to convince him. We don't want managers making decisions in matters that are not their responsibility. We want to bet on a structure where every department trusts each other. Yes, there will be people in management who come from the world of sport, but not dedicated to just one area,"

said Font.
Font has also insisted that he has confidence in Koeman, but he has the plan B already prepared:
"We have to give him the maximum confidence, we are in the middle of the season. The problem is the absence of the project. But if things go wrong with Koeman, Xavi will be the coach next year. His two positions are compatible, as did Alex Ferguson at Manchester United."
The pre-candidate also said that everyone is already working on planning and said that in this winter market, Eric Garcia is a priority.
"The other is to retain Messi,"

said the Catalan businessman.
Xavi played for Barcelona from 1998 to 2015. He now coaches Qatar's Al Sadd.
Jordi Cruyff is the son of legendary Catalan coach Johan Cruyff. Jordi has also played for Barca.
The election for Barça president will be held on 24 January.