Cristiano Ronaldo will wear the legendary no.7 shirt after returning to Old Trafford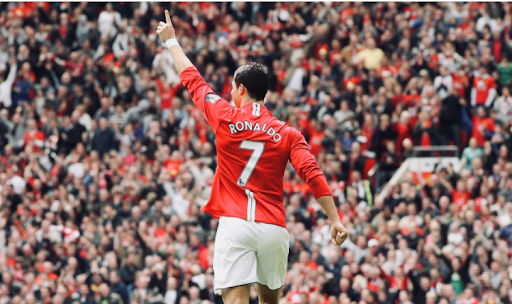 Ronaldo celebrates one of his numerous goals
Cristiano Ronaldo rejoined Manchester United last Friday, and everyone waited a whole week for the club to announce what number the Portuguese will play. The legendary 7 will return to Ronaldo's shirt.
Edinson Cavani gave in his number to Сristiano, and the English Premier League decided to meet the club's special request, even though it is against the rules. The Uruguayan, by the way, took number 21 – under which he plays for the national team.
In the near future, Ron will finally play for MU – he has already left the national team. There is a huge hype around the tickets for the forward's first match after his return to England.
Ronaldo noted the noble gift:
"I wasn't sure I could get No. 7 again. So I want to thank Edi for this amazing gesture"
Don`t miss out 💥: Revealing details of Ronaldo's transfer to Manchester United: contract, wage, when he will be able to play
"Cristiano Ronaldo came to win trophies, achieve personal records and light up the Premier League – everyone expects that from him. He plays the back nine, he makes short-range jumps, he can anticipate where the ball will fall, he will give MU what the team needs – Cristiano is one of the most extraordinary players ever, his return gives me more hope that Man Utd will have a great season."

– Said Gary Neville, former Manchester United player.
Man United announced that they would have no problem replacing the number 7 Cavani jerseys purchased from the club's official store.