Cristiano Ronaldo Tested Corona Positive – Dropped from Nations League Match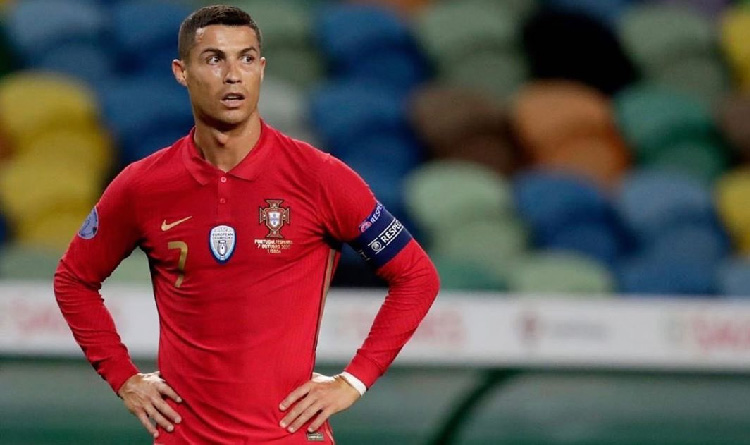 Cristiano Ronaldo/Twitter
The Portuguese football federation declared that the Portuguese professional footballer Cristiano Ronaldo has tested positive for coronavirus. After the test, he has been excluded from Portugal's squad.
On Tuesday, Portuguese Soccer Federation has confirmed that famous footballer Cristiano Ronaldo has tested positive for COVID-19. They said on their site that the footballer Ronaldo is asymptomatic. Thus, he is currently in isolation and will not play against Sweden in the UEFA Nations League Match set on Wednesday.
The federation further added:
"We have conducted another round of COVID tests for the remaining Portugal squad on Tuesday, and they came negative. The squad was scheduled to practice for the match on Tuesday against Sweden in Lisbon. Cristiano was seen monitoring the training session from a terrace of the bedroom where he is staying in isolation."
Dolores Aveiro, Ronaldo's mother, posted one photograph on Instagram with the message:
"God gives good battles to excellent warriors. It is one more war that you will win my son."
Fernando Santos – Ronaldo First Tested Positive on Monday Night
In a news conference on Tuesday, Fernando Santos (Portugal manager) said:
"Sadly, we already had two players test positive, and today another added to that list. It is very abnormal"
He further added:
"Monday night, after the test, the professional footballer and all the players are told to isolate. During the night, we heard about Ronaldo CORONA positive test. In the morning, the COVID-19 test was conducted again. He is in the room, okay, and asymptomatic. I don't even understand what happened to him."
"We all are going through the toughest times due to the Novel Coronavirus spread. In the beginning, there is always room for anxiety. After that, everything calms down and gets back to normal. Other players are negative, too, and life goes on."
Cristiano is the third Portugal player to test COVID-19 positive. On Sunday, he played in the 0-0 draw at France in the Nations League. Jose Fonte and Anthony Lopes also got positive test results last week.