Chelsea vs Tottenham Hotspur. Prediction and Preview. Probable Lineups, Team News, Stats and more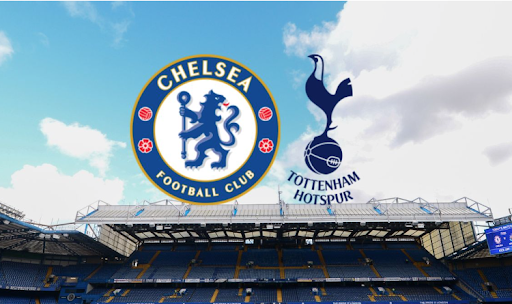 Chelsea FC will host Tottenham Hotspur in the English Premier League second-tour match at the Stamford Bridge. The fixture will take place on August 14, beginning at 21:00 IST.
It is difficult to say whether Chelsea and Tottenham will be able to compete with Liverpool and Manchester City in the title race. But, at the very least, the London clubs are sure to be in the running for the UEFA Champions League places, although Arsenal, currently making an excellent impression, should not be forgotten as well.
The London derby will mark a showdown that will indicate which team currently has the best prospects of qualifying for next year's elite club tournament. And this is going to be an even more interesting rendezvous because of Antonio Conte's past, as he is no stranger to Stamford Bridge, having once won the Premiership with the Aristocrats.
Parimatchnews will tell you everything you need to know ahead of the upcoming match.
Chelsea News & Current Form:
The southwest London football club finished third in the English league last season and lost to Liverpool in the FA cup final. The end of the season looked frankly shaky. The nervous atmosphere surrounding the club due to the uncertainty about their future could be the reason for that.
In the end, it all turned out not as disastrous as it could have been. Although almost all the club's key workers left, even the legend Peter Cech, Todd Boehly and Сo. came in to replace them and try writing new history.
It is not clear yet what effect the arrival of new management will have on the club, but at the moment things look hectic. It would be a repeat of Man Utd, where there is a lot of money but absolutely no professionalism or long-term planning.
The transfer campaign looks mixed as of now: it feels like FC Barcelona have decided to snatch up almost every player that Tomas wanted in his team. At the moment, although the club have managed to acquire some quality signings having spent so far as €186.59m – the squad have not become significantly stronger on paper.
For example, if we talk about defense, the two main central defenders Andreas Christensen and Antonio Rüdiger left for free. Kalidou Koulibaly came in to replace them, and now there is versatile Marc Cucurella, but the Aristocrats still need at least one more quality performer into this area.
Other than that, Malang Sarr is on loan, and Marcos Alonso is also completing his transfer to Barcelona. At the same time, the Spanish captain, Cesar Azpilicueta, could have been tempted to leave as well, but the Londoners have managed to offer better conditions to the Spaniard, 32-year-old extended the contract until 2024.
Tuchel's side have also had a patchy off-season with a highlighted worrying friendly against their most serious opponents during that stretch, Arsenal, which ended in a 0-4 defeat. This is now what all the fans are expecting against one of their most principal rival, albeit in a test match.
Here, in the first official match of the season, as expected, things unfolded uneasily for the Blues. The Londoners were barely able to beat Frank Lampard's Everton, who presented a sticky style of play with a defensive scheme. It is impossible to blame the Chelsea legend for such an unremarkable strategy, as his team's resources are at their lowest as of now.
Don`t miss out 👉: Haaland Era begins at Manchester City, Manchester United starts with a defeat, and more…
However, Tuchel's options are not significantly greater right now. If the team have won only thanks to a single penalty goal from Jorginho, with the omnipresent N'Golo Kante once again becoming the best player of the match, it means that there are obvious problems. Especially when the gap in a class of the opponents is so huge.
Notably, problems are on the horizon in attack, as the club not only got rid of Romelu Lukaku, the record investment in whom did not justify itself, but also Timo Werner, who returned to RB Leipzig. Everton played with the trio of Kai Havertz, Mason Mount and newcomer Raheem Sterling, who found himself more often at the sharp end. Potentially, this combination has good prospects, but the Blues clearly need a top-quality finisher to compete in all 4 tournaments against the strongest teams. Especially against balanced sides like Antonio Conte's Tottenham, which pays big attention to their defensive part of the game.
Tottenham Hotspur News & Current Form:
Tottenham, having hired Conte last season, finished fourth in the 21/22 сampaign – two points ahead of Arsenal despite initial low chances to qualify for the Champions League.
Now, Conte has a great chance to break his team's unfortunate streak with Chelsea as the Italian specialist, unlike his opponent, has got nearly all the desired players. There's the fast, versatile Risharlison, who can play alongside or in place of Harry Kane, the full-back Djed Spence, who covers the entire flank, and even a couple of veterans – Ivan Perisic and Clement Lenglet. Yves Bissouma will also give a lot of options in the midfield.
Tottenham are clearly getting stronger and looking to cement the place in the Champions League zone again. In Matchday 1, Spurs confidently defeated Southampton (4-1) even without the impact of newcomers – Dejan Kulusevski became the man of the match with 1 goal and 1 assist. Of course, the level of their opponents does not suggest that we should overestimate this smash, but Tottenham did play very, very decently in many ways.
Under Conte, Tottenham have been consistently picking up points away and getting good results against top opponents. This year, the club has had 12 away matches in the EPL in which the team has not lost nine times while winning seven. This includes four out of 6 possible points in the games against title contenders Manchester City and Liverpool.
A decent statistic that has yet to work in games against Chelsea. The last time Spurs won against them was as long as three years ago. It is important to note that Tottenham will have special motivation because they cannot even score a goal in the derby for six official matches in a row. However, Antonio himself noted recently that he had limited resources last season but still managed to slip into the top four. Now, the goals are clearly higher.
Chelsea form guide: W
Tottenham Hotspur form guide: W
Chelsea vs Tottenham Hotspur Head-To-Head Record:
| | | |
| --- | --- | --- |
| Chelsea | Draw | Tottenham Hotspur |
| 77 | 31 | 55 |
Tottenham tried to overcome Chelsea four times last season, but all attempts failed utterly. The first setback occurred when Nuno Espírito Santo was the head coach of the North London club. After that, Antonio Conte suffered three defeats against his former club in January: 0-2 and 0-1 in the English League Cup semi-finals and then 0-2 in the Premiership.
Chelsea vs Tottenham Hotspur Predicted XI:
Chelsea possible starting lineup: Mendy; Azpilicueta, Silva, Koulibaly; James, Jorginho, Kante, Cucurella; Sterling, Mount; Havertz.
Tottenham Hotspur possible starting lineup: Lloris; Romero, Dier, Davies; Emerson, Hojbjerg, Bentancur, Sessegnon; Kulusevski, Kane, Son.
Statistical preview os the match Chelsea vs Tottenham Hotspur:
Tottenham have lost only 3 of their last 12 away matches in the EPL.
Tottenham have not scored a single goal against Chelsea in four games in a row.
Tottenham have been unable to beat Chelsea for 11 consecutive games.
Tottenham have won just one of their last 37 games at Stamford Bridge in all competitions.
Tottenham have not conceded in five of their last seven EPL games.
Chelsea have scored at least two goals in 13 of their last 15 home games against Tottenham.
Chelsea have not lost in 7 of the last 8 EPL home games.
Chelsea have scored and conceded in 6 of the last 7 home games.
What has been said before the match:
Thomas Tuchel, the Сhelsea gaffer:
"I don't believe everything that Antonio Conte says in games, before games and after games like this. I admire him a lot, and I believe strongly that every team he trains competes for everything no matter which team, what club it is. This is what he proves right now."
"It was a very straightforward and excellent transfer period to strengthen in quality and depth. That's why it's one of the toughest opponents. Always is with Antonio Conte's teams. That's what we're facing Sunday."
"I think we have to be very disciplined in certain regions of the game. They stepped the level up in their game. They play in the same structure so far and have a pattern in offensive pressing and in their attitude to defending. This changes a lot. It's very important we are good on the ball. It's very important we are the dominant team. Hopefully, we put the game in the opponent's half and control their counter-attacks before everybody else sees them. Hopefully, we don't talk about counter-attacking because they are maybe one of the best teams in the world in counter-attacks and these movements. We did fantastic jobs in closing it down [last season]." 
Antonio Conte, the Spurs gaffer:
"For the coach, it's simple. Before this type of game, it is not necessary to give players motivation, or to push your players, because it's an important game. We've prepared very well. The players know we are facing an important team but, at the same time, compared to last season, we have improved a lot, and we want to show this."
"I think we've improved a lot. Last season, we finished fourth and gained a lot of points in the second half of the season. Now is a big opportunity to show that we can fight, with ambition, against a team like Chelsea."
"When I arrived in Tottenham, I said 'we want to try to write a good story for this club'. I know very well that it'll be more difficult than the other clubs for many reasons, but I think we've started to go in the right path. For sure on Sunday it will be a difficult game but we want to play and make the right evaluation of our improvement."
"Chelsea is one of the best teams in England and Europe. Two years ago they won the Champions League and last season they won the World Cup as a club. I was there, I know the investment that they do every season."
Chelsea vs Tottenham Hotspur Prediction:
Spurs got off to a solid start with a win over Southampton, which definitely made a positive impact on the players' confidence. But it is not the result that matters, but the quality of the game. Antonio Conte has done a good job with this team over several months, and now the coach had a full preseason with almost all the transfer goals achieved. In addition to tactical tune-up and increased squad possibilities, the Italian has done a lot of work to improve the physicality of the players. Tottenham seem extremely prepared for a gruelling season.
As for Chelsea, their lacklustre performance against Everton showed that the Aristocrats do not deserve to be favourites ahead of the upcoming game. The German coach has already noted that the start of the season will be difficult and his team is not fully ready. With the current state of affairs, the current Tottenham can take advantage of the situation and finally break the curse in this derby.
The only thing that speaks for Chelsea at the moment is their flawless head-to-head stats, but on paper, the Italian team have at least an excellent chance of avoiding a defeat.
Parimatch News staff prediction:
We say: Tottenham Hotspur will not lose – Yes.