Chelsea vs Fulham. Prediction and Preview. Probable Lineups, Team News, Stats and more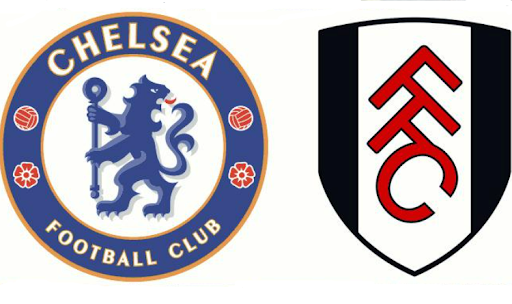 Chelsea FC will host Fulham FC in the English Premier League 22nd-tour match at Stamford Bridge Stadium. The fixture will take place on Saturday, February 4, beginning at 01:30 IST.
The upcoming Chelsea vs. Fulham fixture in the English Premier League is poised to be a thrilling encounter as two London clubs battle it out for supremacy. This match has taken on added significance as Chelsea, who have been struggling this season and currently sit 10th in the league, look to bounce back with the help of their newly acquired reinforcements. The Blues spent over £323 million in the transfer window, bringing in top talent to help turn their season around. Manager Graham Potter and his lads also possess the extra motivation as they seek to avenge their recent head-to-head defeat against Chelsea.
On the other hand, Fulham, who have exceeded expectations this season and currently sit 7th in the league, will be eager to prove their mettle and continue their upward trajectory no matter what.
The historic rivalry between these two clubs only adds to the excitement of this match, as both sets of fans are eager to see their teams qualify for Champions League places. The players are well aware of the significance of this match and will be giving their all in what promises to be a highly charged atmosphere at Stamford Bridge. Get ready for a spectacular match as the battle between these two London clubs reaches new heights.
What can we expect this Saturday night? Parimatch News will tell you everything you need to know ahead of the upcoming match.
Chelsea News & Current Form:
Chelsea have lost a lot of points recently and after the break they are still unable to find stability. However, the Blues can count on the quality of the squad and experience to fight for places in the UEFA Europa League, which they will definitely strive for. They are only two points behind their current opponent in the table, and a win would change their position. This should boost the motivation of the Aristocrats in the London derby and give them extra strength to perform well.
A lifeless 0-0 draw with Liverpool FC in their last match resulted in the team having just two wins in seven games since the restart after the FIFA World Cup in Qatar. As a result, Chelsea are ten points behind the top four in the Premier League. Nevertheless, the speculation in the transfer market and the constant tension could have gone down the drain – Graham Potter had a full 13 days between rounds, giving him the opportunity to focus on the training process to somehow try to stabilize one of the EPL's grandees.
Potter's first achievement is expected today, as he has never beaten Fulham in a head-to-head encounter, while losing twice to their manager Marco Silva already this season. Last month the Blues suffered a defeat, though it was only the second in the history of the West London derby. Over the last 20 rounds, the home side have won eight games and five peaceful outcomes, 29 points and 10th place in the standings.
Chelsea have finally completed their insane winter transfer campaign, signing eight players for €329.5m this winter. That is, they spent more than all the clubs of LaLiga, Ligue 1, Serie A and the Bundesliga combined. The transfer of the best young player of the World Cup Enzo Fernandez from SL Benfica for 121 million euros became the fifth most expensive in the history of soccer, the most expensive for the club and the league.
The aggressive transfer policy is due not only to the desire to renew the team (obviously, in the summer many will leave Stamford Bridge), but also to an epidemic of injuries. The newcomers will plug the holes, and upon the return of the rest, Graham Potter will have a huge selection for every position – more than any other club.
While the newcomers drove and flew to London, Chelsea's results on the field remained inconsolable. In the last ten games, the Blues have six defeats and just two wins – 1-0 over Crystal Palace FC and 2-0 over AFC Bournemouth. Due to injuries, the attack is the most affected – in the previous five meetings in all competitions Chelsea scored only two goals, and in total in 20 EPL games distinguished only 22 times.
The teams have met recently – Fulham outplayed the Blues on January 12 in an postponed match in the seventh round of the EPL (2-1). In the 58th minute of that game, Joao Felix, making his debut for the club, earned a penalty and put the team in a tough spot.
Chelsea introduced their expensive newcomer Enzo Fernandez, who transferred from SL Benfica in the final hours of the transfer window. The midfielder's contract is signed until the summer of 2031. The 22-year-old Argentine will play under number five. He previously belonged to midfielder Jorginho, who transferred to FC Arsenal at the last moment of the transfer window.
Enzo commented on his transfer:
"I'm really happy with the opportunity that Chelsea has given me and I will give my everything to achieve the club's goals. As a player and a person, I offer good energy, good vibes and I will give my all and support my team-mates to make them even better."
"Chelsea is a big club, it's a club that is always fighting for trophies and has won the UEFA Champions League in recent years. Together, we will look to achieve everything the club wants and take it to the next level. Myself and my family are really happy to be here in London and to be able to enjoy the city. I think it's a really beautiful city, so we will enjoy it and have a good time."
"I haven't yet played against any of my new team-mates and I haven't yet had the chance to chat with any of them but I do know who they are and I'm looking forward to working with them all!"
Coach Potter about the newcomer:
"We're very pleased to have Enzo with us. We'll see whether he can be involved tomorrow, we've gotta get through the paperwork and make sure he gets the relevant clearance and all of that stuff… I'm the head coach so I don't get too involved in the nitty-gritty of deadline day. I am just totally focused on the next day's training and preparing the team for Fulham." Potter said at his pre-match press conference.
This is what Graham Potter said about the injured and suspended:
"We've got Ben Chilwell, Reece James, Raheem Sterling and Ruben Loftus-Cheek back in the squad. They're not ready for 90 minutes but certainly in the squad."
Don`t miss out 👉: East Bengal vs Kerala Blasters: Preview and Prediction
Fulham News & Current Form:
The team is having, without any doubts, an outstanding season. Everyone is used to seeing the Cottagers as a team, whose performance constantly alternated between climbing in the EPL and relegation from it in previous years. Winning the 2021/2022 Championship, already under Marco Silva, did not surprise anyone. But with the Portuguese, the rookie club was able to surprise in this draw of the Premier League. At the moment the club has already scored more than 30 points, and already the question of the risk of relegation is removed. Now there is a real chance to break into the European competitions. But, perhaps, realizing they fulfilled the task for the season, the players will now prefer to slow things down and finish the season at their own pleasure.
Today's game with Chelsea will be the 400th game for Macro as a coach.
The club after a good stretch began to lose ground, losing twice in a row in the championship to representatives of the top 5. The Cottagers do not look bad against equal opponents, but it is not easy to oppose the grandees. And the factor of someone else's arena will add to the difficulty, given the team's not very successful performance at Stamford Bridge.
After the Emirates FA Cup draw against Sunderland AFC (1-1), Silva called his team too open. But that's not something you can blame them for this season, as only once has the team conceded more than two goals in the EPL. In 21 rounds, the London team obtained nine victories and four draws, corresponding to 31 points and seventh position in the standings. In the last round, the club from the capital lost to Tottenham Hotspur FC (0-1) and Newcastle United FC (0-1). Also, the club has one more additional match – a cup replay with the Black Cats.
In terms of statistics, Marco Silva's team looks brighter than Chelsea in attack (32 goals against 22). However, they allowed more opponents at their own goal: 30 conceded in 21 games – the second worst figure in the top 10 after Tottenham (31).
Fulham have announced the transfer of Arsenal defender Cedric Soares.
The Cottagers have leased the 31-year-old Portuguese until the end of the season. Soares is familiar to Fulham head coach Mark Silva from working together at Sporting CP.
Also, Sasa Lukic has transferred from Torino FC to Fulham. The English club announced the signing of the 26-year-old midfielder. His contract is for 4.5 years and can be extended for one season. The deal cost the club £8 million.
Lukic has played for Torino since 2016. In the current Serie A season, he played 16 games in which he scored 2 goals.
Sasa is very excited to play for Fulham:
"A lot of great players have played for the Club in its history, and they have a lot of great players currently, like my good friend Aleksandr Mitrovic."
Fulham are expected to be without one player, long-term absentee Neeskens Kebano, due to the ruptured Achilles he suffered last year.
Chelsea form guide: D-L-L-L-W-D
Fulham form guide: W-W-W-L-L-D
Chelsea vs Fulham Head-To-Head Record:
March 1, 2014: Fulham 1 – 3 Chelsea (Premier League);
December 2, 2018: Chelsea 2 – 0 Fulham (Premier League);
March 3, 2019: Fulham 1 – 2 Chelsea (Premier League);
January 16, 2021: Fulham 0 – 1 Chelsea (Premier League);
May 1, 2021: Chelsea 2 – 0 Fulham (Premier League);
January 12, 2023: Fulham 2 – 1 Chelsea (Premier League).
Chelsea vs Fulham Predicted XI:
Chelsea possible starting lineup (4-2-3-1): Arrizabalaga; Chalobah, Thiago Silva, Badiashile; Azpilicueta, Kovacic, Hall, Cucurella; Mount, Mudryk, Havertz.
Fulham possible starting lineup (4-2-3-1): Leno; Tete, Diop, Ream, Robinson; Palhinha, Reed, Andreas Pereira; Decordova-Reid, Mitrovic, Willian.
Statistical preview of the match Chelsea vs Fulham:
Chelsea's First XI average age 26.5 yrs.
Fulham's First XI average age 29.2 yrs.
Chelsea are unbeaten in 21 of their last 23 games against this opponent.
Chelsea are scoring an average of 0.40 goals per game in their last 5 games.
Fulham conceded in the last 4 games.
Fulham are scoring an average of 1.00 goals per game in their last 5 games.
Fulham are conceding an average of 0.80 goals per game in their last 5 games.
Chelsea are scoring in their last 8 games against this opponent.
Chelsea are conceding an average of 1.40 goals per game in their last 5 games.
What has been said before the match:
Graham Potter said at his press conference:
"It's exciting. It's a test for me of course and for the staff and everybody but it's an exciting one. We've got a lot of really good players."
"There's a youthful dynamic there. You can see the direction we've gone down in terms of the type of player we've tried to sign. We're trying to build something for the now and for the future. It's always about how they help the ones that are here as well and how we lift performance."
"We've had a pretty unprecedented injury situation here to deal with as well, so lots of things have happened. We hope that we've learned a lot from that period, gained a lot of strength from that period and we can attack the second half of the season with positivity and I'm looking forward to it."
Coach is grateful for the time spent with Jorginho, who joined Arsenal recently:
"For the four months I've worked with him he's been fantastic, a great person. I think when you look at his service to this club it's been brilliant what he's achieved."
"Sometimes you have to make a decision as a football club with the contract situation that he had to secure something a little bit more for him and his family. It was one of those situations that was a bit of a win, win, win and obviously from my perspective I wish him well. He's a top professional and a top person."
Marco Silva about the match with the Blues:
"I feel pride when I see the way they worked in the last match. I saw the ambitions we had in that moment, when we scored the 1-1 against a big team like Arsenal, we didn't go back, we continued in our work and tried to achieve a better result."
"I don't want my players to give up, and that is impossible when the result is open. Everybody knows what our goal is, and everybody knows for us it is not important what position we are in, but of course, if you look at the table it is good for everybody."
"You prepare to go into the match at Stamford Bridge to compete but of course the favorites are Chelsea. In football the last (few) results are really important, but for one team like Chelsea with the players they have in their roster, it is not the most important because they have players who can decide the match in one minute.
Chelsea vs Fulham Prediction:
The narrative ahead of the upcoming West London derby is simple and crystal clear – the Aristocrats must take revenge for the recent slap in the face from the Cottagers. Three weeks on, the opponents will start afresh and in personnel parity, at least in terms of numbers and available players. However, in terms of ability and quality, the Blues have improved immensely: they have a great performer in the center of the pitch such as in-form Enzo Fernandez and a striking attacking player Mudryk. Apart from them, there are other intriguing new players whose names are not that well-known, for example, the promising center-back Benoît Badiashile, who has already made a serious claim to a constant place in the starting line-up.
These guys will help the hosts return to the winning track in the upcoming meeting. Plus, Chelsea's games against Fulham at Stamford Bridge have historically been great – three straight 2-0 wins.
However, let's not forget that Fulham are above Chelsea in the table for a reason. The Black and Whites are a very well-organized team, with plenty of quality and talent as well. Moreover, they have previously proved that Chelsea are an equal opponent for them. The Cottagers will try to use their old groundwork and give a serious fight to the Aristocrats. Let's not forget that only 1 of the last 5 matches involving Marco Silva's men has seen more than 2 goals.
Don`t miss out 👉: Mumbai City vs Hyderabad: Preview and Prediction
Parimatch News staff prediction:
We say: Chelsea will win and the match total will be less than 3.5 – Yes.