Chelsea owner Roman Abramovich made a decision to sack the club legend Frank Lampard after series of poor results. Revealing insights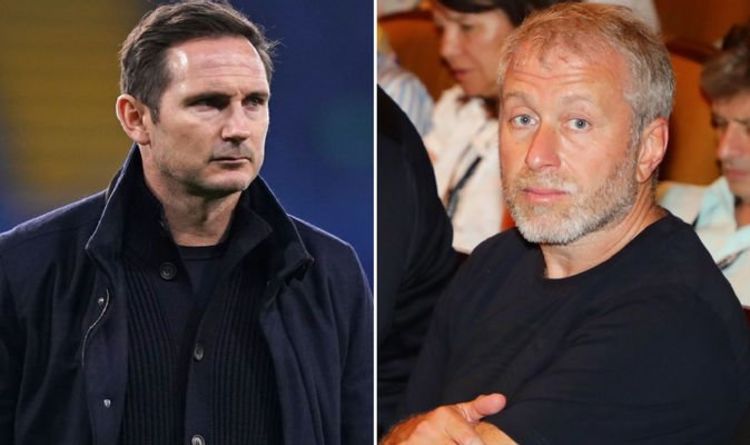 Former player and head coach of Chelsea Lampard and club owner Abramovich
$300 million spent in the summer and 9th place in the English Premier League after 19 games, ex-midfielder failed to take advantage of quality newcomers. Frank Lampard's time as Chelsea coach is over, the club released an official statement today.
The official statement on the club`s website:
"We are grateful to Frank for what he has achieved in his time as Head Coach of the Club. However, recent results and performances have not met the Club's expectations, leaving the Club mid-table without any clear path to sustained improvement. There can never be a good time to part ways with a club legend such as Frank, but after lengthy deliberation and consideration, it was decided a change is needed now to give the Club time to improve performances and results this season."
Don`t miss out 💥: Spending €250 million on transfers in the summer did not help Lampard meet the expectations of fans and management.
Roman Abramovich said:

"This was a very difficult decision for the Club, not least because I have an excellent personal relationship with Frank and I have the utmost respect for him."
"He is a man of great integrity and has the highest of work ethics. However, under current circumstances we believe it is best to change managers," he continued.

he continued.
"On behalf of everyone at the Club, the Board and personally, I would like to thank Frank for his work as Head Coach and wish him every success in the future. He is an important icon of this great club and his status here remains undiminished. He will always be warmly welcomed back at Stamford Bridge."
Earlier, the Blues beat Luton in the 4th round of the FA Cup and reached the 1/8 finals.
In the PL, the Londoners have gained only one victory in the last five games, they are 11 points behind leaders Manchester United and five points off Liverpool in fourth. In the 2020/21 UEFA Champions League, Chelsea qualified from first place in the group and will face Atletico Madrid in the 1/8 finals.
Ole Gunnar Solskjær after 19 Premier League games last season: 28 points.

Frank Lampard after 19 Premier League games last season: 29 points.
Piers Morgan, the English journalist commented:

"The more I think about Frank Lampard's sacking, the angrier it makes me feel. You won't meet a more genuine decent bloke in world football, nor anyone more deserving of being given enough time to be a success at Chelsea. Pathetic that he's been kicked out after just 18 months."
Some internal sources have revealed the insights.

Lampard had lost the dressing room, especially in the final weeks. He didn't talk to the players. Some he didn't talk to for months. Players didn't have enough information and guidance, they were told to simply go and express themselves on the pitch without being provided tactical instructions.
It was also said that the relationships with Granovskaia were described as "not being fantastic" while his relationship with Roman was strong but there is a fact that Abramovich was always influenced by the statistics (which was bad at the dismissal moment). Granovskaia initiated the replacement talks after the game with Arsenal.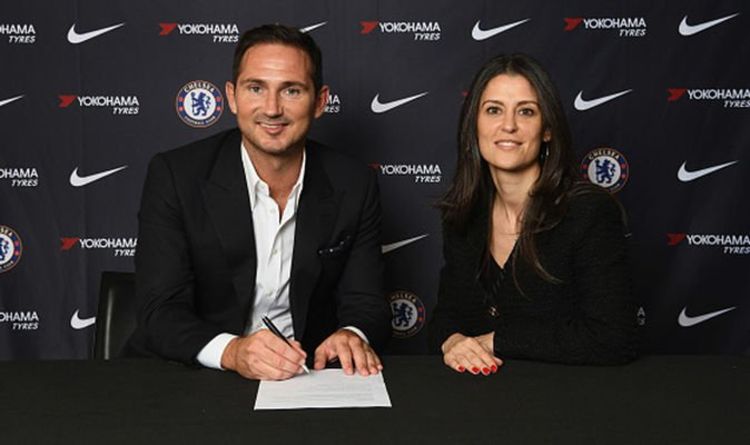 Lampard struggled with some transfers and decisions, for example, he wanted Aubameyang and Ziyech in the 2020 winter window. One insider alleged that of the six to join, only Chilwell was Lampard's target.
Also, Frank's appeal for goalkeeping coach Shay Given from Derby was rejected by the club and, moreover, he put in a request for a replacement of Kepa Arrizabalaga but was told he should try putting his arm around Kepa, to help build his confidence. Lampard was insistent though.
There were other squad issues that insider didn't specify.
It is said that the 'сlub will be making no further comment until such time as a new Head Coach is appointed'. But there are leaks, that ex-PSG coach Thomas Tuchel is on the way to Stamford Bridge to replace "Super Frankie".
Thomas Tuchel is set to become the new Chelsea manager, confirmed by Fabrizio Romano:

Don`t miss out 💥: PSG made a disappointing Christmas Eve "surprise" to Thomas Tuchel.
According to one sports media report, the Londoners had intended to invite Ralf Rangnick as interim head coach. However, the 62-year-old German, who had previously led RB Leipzig, Schalke and Hoffenheim, refused.
Chelsea created more xG than their opponents in 10 of the 13 matches prior to Lampard's departure.
Tuchel took charge of the Parisians in 2018 and has won six trophies with the club, including two league titles. He was fired in December 2020.
Tuchel spent $582 million in two years at PSG but didn't win UCL.