Spending €250 million on transfers in the summer did not help Lampard meet the expectations of fans and management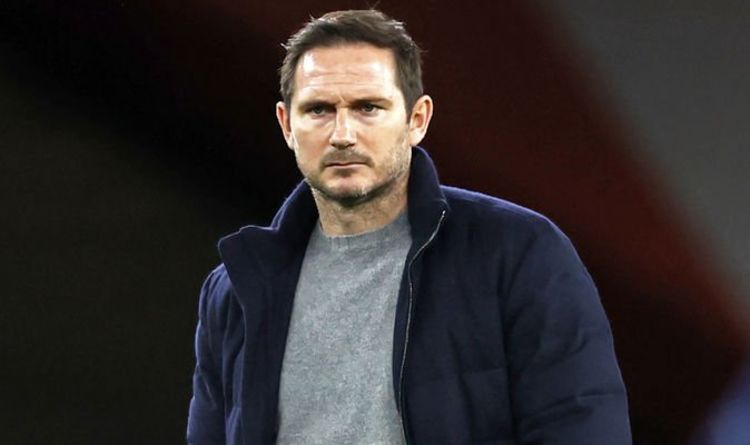 Disappointed head coach of Chelsea, Frank Lampard
Another defeat for Frank Lampard's team, which will probably force the club's management to think seriously about changing the head coach. On Tuesday night, Chelsea suffered a setback against Leicester (2-0).
The starting lineup, the scheme of the game and the position of the stars in the sky played against Chelsea early in the game, and already in the 6th minute, they had to take the ball out of the net. Seeing the newcomer Havertz in the starting lineup immediately reminds us that lately, when Kai comes out in a Chelsea shirt, whether in the starting lineup or as a substitute, football turns into a game of 10 against 11, no matter who the opponent is. Remember the Ozil problem?
Leicester's goal was very lucky after Ndidi's shot. When was the last time Chelsea's luck turned this way? It's hard for the Blues fans to envy. Even after the foul on Pulisic, the referee after VAR only pointed to a free-kick. Few fans believe that the team in its current shape cant make a comeback after conceding a goal. There was not much hope in this meeting either. Leicester easily crushed an unclear Chelsea and kept their goal сlean.
Just to remind: the six-time English champions from London splashed €247.2 million ($292.4 million) to acquire German players Kai Havertz and Timo Werner, English defender Ben Chilwell, Moroccan winger Hakim Ziyech, and Senegalese goalkeeper Edouard Mendy this summer.
We especially want to highlight two Germans, Timo Werner, who has not scored in 11 games. And also Kai Havertz who came from Germany's Bayer Leverkusen for a fee of €80 million, he has just terrible form for many weeks. When will the player adapt to English soccer?
After the game Frank answered questions about his own future:
"I can't get caught up in what the reaction will be. I took this job knowing there will be difficult times. We had a ban, we had young players, at the minute we have new players and we can see they are striving for form and to be settled into this team. We just have to fight. Everything was rosy in mid-November but it's not so rosy now."

Ex-midfielder said.
"We are not the only team to suffer and I'm not the only manager to be put under this sort of pressure. The lucky thing for me is that I'm good at handling the pressure. I don't like that we are not winning games, I want everyone to be talking about how we are moving towards the top of the league like we were a month ago. I just have to concern myself with getting us out of this difficult period."
Frank Lampard's team is in 8th place with 29 points after 19 games.
It is unclear how Frank is going to rectify the situation. He's got a lot of problems on his plate, and management simply won't give him the time to fix them. And if so, it won't be long before Super Frankie is fired.
Frank Lampard's points per game average of 1.67 is the 4th lowest of any permanent Chelsea manager in the Premier League, with the 1.35 goals per game conceded under his reign the worst at the club.
Chelsea have two wins in their last eight Premier League games