Burnley vs Norwich City. Prediction and Preview. Probable Lineups, Team News, Stats and more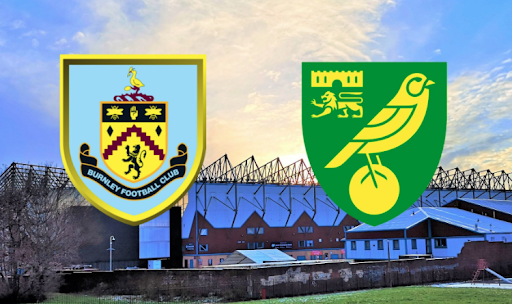 Burnley will host Norwich City in the EFL Championship ninth-tour match at the Turf Moor. The fixture will take place on September 10, beginning at 00:30 IST.
The football season gets into full swing as we continue to enjoy the most exciting match-ups. Now, the national championships come into the spotlight after Eurocups and here we have an intriguing encounter between Burnley and Norwich, the favourites for the 2nd-tier English division title. The action in this competition usually comes with a certain flair and excitement of the true British football, especially when it comes to fight for promotion.
Which team is more worthy of playing in the English Premier League right now? Parimatchnews will tell you everything you need to know ahead of the upcoming match.
Burnley News & Current Form:
The Sean Dyche era, which saw 6 consecutive seasons in the EPL, has reached its logical end last season. Many fans were depressed by the Clarets' relegation to the Championship, but perhaps this is exactly what is meant to help the club to reset and embark on a new course. Until now, a club with extremely limited resources has played very unsightly defensive football, a sort of English old-school. However, we have already seen – that it is no longer enough to stay in the most competitive league in the world.
An unexpected bid was made for Vincent Kompany during the summer. True, the Belgian is a legend of English football, but as a player, while his tenure as coach at Anderlecht left a mixed impression. However, after 8 tours of a very intense and demanding league, we can already see that the Clarets surely are experiencing a renaissance, the Belgian has more than lived up to his expectations.
The football has been turned 180 degrees: focus on young talent, attacking football with a certain signature style that is now becoming apparent. Lots of possession (65.5% average – 1st in the league), imaginative combinations with plenty of passes and chances which results in 13.62 shots per game, converted into 14 goals (2nd highest in the league). What's more, they manage to keep their balance in other parts of the pitch, for example, they have conceded just 8 goals, which gives them a goal difference of 8 (only the table leaders do better). And they manage to show such lively football without any real stars in their squad, which in general is quite average by the standards of the Championships.
So far, the home side have managed to pick up 13 points allowing them to sit 5th in the table just four points off leaders Sheffield United. The Turfites enjoy a good stretch in which they have stood unbeaten in six games. Despite the fact that the Clarets often dominate in matches – they do not manage to get the desired result sometimes. Although in the course of the season we can see that gradually the Claretians are getting better, to take for example the last three matches:
They should logically have won the latter one as well but Brandon Thomas-Asante produced an epic rescue for the Baggies in the 90+8th minute. The result should not deceive us, overall we can say that Burnley are in good form at the moment.
Norwich City News & Current Form:
Norwich, by contrast, represent the "football lift" of Foggy Albion at large. Twice they have risen to the Premier League under Farke, without being able to gain a foothold there. Last season they parted ways with Daniel, but that didn't help. The team was in a deep crisis.
Even experienced Dean Smith, who came to replace the German, failed to improve the situation. Now, his task is straightforward – to win the automatic promotion and return to the elite. And he is the right man for the job, having relevant experience with Aston Villa. The project is understandably long-term, with the aim of staying in the EPL for more than one season.
Despite a lot of skepticism at the start of the season (1 point in the first 3 games), lads of Dean have managed to reverse that unpleasant trend in mid-August. Notwithstanding a certain injury crisis (especially with regard to the left-back position, where all nominal players were unavailable), the Cits have found an excellent form and produced 5 wins in a row with a total score of 10-2. The Englishman has been voted Championship Coach of the Month and now his club have a serious intention of earning straight promotion, sitting in second place at the moment (1 point behind Sheffield).
This has become even more attainable because there is no need to waste time on cup matches in the most intense schedule of all the leagues in the world. Norwich crashed out of the League Cup, but with dignity: they only lost to Bournemouth on penalties after a 2-2 draw.
Speaking of tactical drawing, the Yellow and Blues are very similar to Burnley in every aspect, right down to the average age of the squad – 26.2 years old. The Canoreans also prefer to play through ball possession (63.4%, only the Clarets are better), they shoot more than anyone else in the league (averaging 16 times per game). They play clean, making few fouls (60 – 3rd best result in the league), and the quality of their squad allows them to play combinative and beautiful football. Here, unlike their future opponent, they have a whole bunch of stars of EPL level, such as Max Aarons, Todd Cantwell. The young talent Josh Sargent is also instrumental, scoring 5 goals and providing 1 assist so far. Let's not forget Teemu Pukki, who has an astonishing statistic in this division (56 goals + 15 assists in 91 games). However, the team leader is yet to find his game this season.
Burnley form guide (all comp.): D-D-W-W-W-D
Norwich City form guide (all comp.): W-W-L-W-W-W
Burnley vs Norwich City Head-To-Head Record:
| | | |
| --- | --- | --- |
| Burnley | Draw | Norwich City |
| 21 | 8 | 16 |
When the teams played in the EPL, someone was bound to leave the pitch without scoring a goal. In the Championship, on the other hand, goal exchanges were common and the teams often played brightly and productively, although it had been a long time since Burnley and Norwich had not met in the Championship for 11 years.
Last season, Norwich managed to pick up four points against Burnley when they advanced to the EPL. First, it was a nil draw at the Clarets' ground, before the Canaries made it 2-0 at home.
Burnley vs Norwich City Predicted XI:
Burnley possible starting lineup: Peacock-Farrell; Roberts, Harwood-Bellis, Taylor, Maatsen; Cork, Cullen; Gudmundsson, Brownhill, Tella; Rodriguez.
Norwich City possible starting lineup: Krul; Aarons, Hanley, Omobamidele, Byram; Nunez, McClean; Sargent, Ramsey, Cantwell; Pukki.
Statistical preview of the match Burnley vs Norwich City:
Burnley have a six-match unbeaten streak.
Norwich have won four out of five last matches.
Norwich City have not lost in any of their last 6 away games.
The last meeting between the opponents ended 2-0 in favour of Norwich.
Burnley have scored in 9 of the last 10 Championship home games.
Norwich City have scored in each of their last 7 Championship away games.
Norwich City have scored less than 1.5 goals in 6 of the last 7 away games.
What has been said before the match:
Dean Smith, the Norwich City gaffer:
"I don't take too much pride"

he shared his feelings about being voted August's best manager in the Championship.
"It's a team effort and it's never just Manager of the Month. There are an awful lot of people who work with me who help the team get to where they are.  It's nice to be recommended to get it, but the be and end all is just winning football games still. There is a team behind that and whoever ends up getting it, deserves it."

he said giving the credit to his team.
"Kompany went over to Belgium first and became a manager over there. I know highly he is spoken of. I took his first team coach from him, Aaron Danks, to Aston Villa from Anderlecht. I've spoken to him at length about what he wanted to do and how he got things across. I suppose it's not bad to work for a number of years under Pep Guardiola to learn about coaching. They have had to make a lot of changes within their squad and are playing well."

the Englishman emphasised the progress of his counterpart.
Smith, despite injuries, managed to squeeze the best out of his men in August
Vincent Kompany, the Burnley gaffer:
"We've faced very different types of opposition. Every time so far, the games have either been good for us or very close [when the result hasn't gone our way]."
"Norwich are a team who build a model around going back up if they can, and if they come down, they try not to be exposed to having too many players leaving. They're a team with good cohesion, and are as good a challenge as it gets, they'll definitely be up there come the end of the season. I think they're incredibly well equipped for this league, and they've got momentum now [having won five in a row]."
"We're in a phase, especially at home, where we don't want to concede anything to anyone. We'll go and try to win this game. There's a degree of tactics for us watching what they do, but also a degree of self-confidence I want us to show on the day."
"When it works best is when both players and fans are having a go. We can set the tone on the pitch with the tempo to our game. Whether we have the ball or not, it has to be aggressive and on the front foot. The fans can give us a lot in those moments and Turf Moor becomes even harder to come to. We want to keep building on that." 
Don`t miss out 👉: Mohammedan vs Kerala Blasters: Preview and Prediction
Burnley vs Norwich City Prediction:
After being relegated from the Premier League, the teams are now at their optimum form and are starting to show the football that was expected of them. Norwich, with five wins in a row, have moved into second place, while Burnley are on a six-match unbeaten streak and also aiming for the top spot. Now the teams will find out who has coped better with relegation and picked up the momentum quicker.
Determining the favourite is not easy here. Norwich have picked up more points, look more confident in terms of results, but didn't show anything supernatural in terms of play until the last match. Burnley, in turn, play potently, in some ways even better than their future opponents, but suffer a lot from lack of proper finishing of the goalscoring moments. The lack of big stars in the team is taking its toll.
One of the most high-scoring teams are expected to produce some productive football, so we will focus on the high probability of goals being exchanged.
Don`t miss out 👉: Shock defeats for Liverpool and Chelsea, comfortable beginning for Real Madrid and Barcelona
Parimatch News staff prediction:
We say: both teams to score – Yes.