Borussia Dortmund vs Werder Bremen. Prediction and Preview. Probable Lineups, Team News, Stats, and more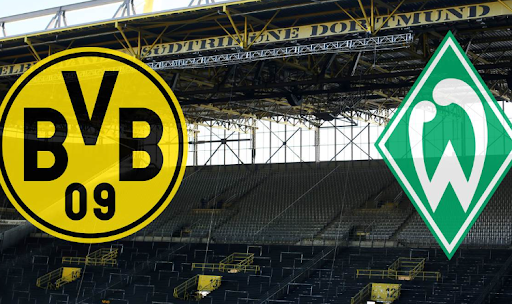 Borussia Dortmund will take on Bremen Werder in the Bundesliga match. The guests have only 1 win in the championship so far. Will they be able to get back on track against BVB?
Borussia Dortmund will host SV Werder Bremen in the Bundesliga 8th round match at the Signal Iduna Park Stadium. The fixture will take place on Saturday, October 21, beginning at 00:00 IST.
Parimatch News will tell you everything you need to know ahead of the upcoming match.
Borussia Dortmund News & Current Form:
Last season the Black and Yellows blew the championship, and literally. With a draw against FSV Mainz 05 in the last round, Dortmund allowed FC Bayern Munich to take the lead.
Despite having the same number of points, the rivals beat Borussia on extra points. Edin Terzic has surely made conclusions and will try to compete for the Bundesliga gold again.
BVB started this season very well, they played seven games in the new Bundesliga season and won five games and drew twice. Dortmund managed to hit the opponent's goal sixteen times and conceded eight times.
As a result, the Black and Yellows currently have 17 points to their name and are in fourth place in the standings. They are two points behind leading Bayer 04 Leverkusen and one point behind second-placed VfB Stuttgart, with Bayern having the same number of points.
But in the UEFA Champions League, Dortmund did not start very well. Borussia first lost away to Paris Saint-Germain (0:2). The Germans completely gave the ball under the control of Kylian Mbappe and his partners and almost did not think about the attack (they made 13 shots and one in the bar, but most of them happened when the score was 0:2).
The attempt to prevent the ball in their own gates was unsuccessful – the Parisians scored twice and confidently suppressed the chaotic attempts of the opponent to get back.
And then at home the Germans played a draw with AC Milan (0:0), which resulted in a team being in the last position in its quartet. In the DFB-Pokal Edin Terzic's wards started with a confident victory over TSV Schott Mainz (6:1).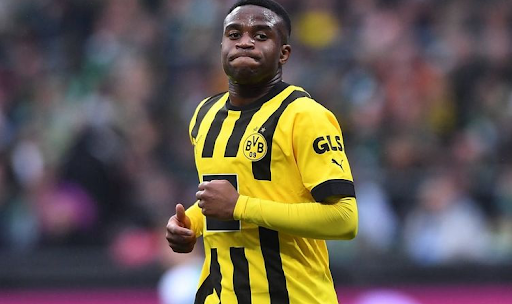 In the last game Borussia defeated FC Union Berlin on their field. The capital club was beaten with the score 4:2 (by xG – 1.77-1.52). BVB had a 2x advantage in ball possession, occasionally missing sharp and effective counterattacks. This victory was the team's fourth consecutive win in the championship, but note that only in one game in this stretch Dortmund kept their gates untouched.
And before that away outplayed TSG Hoffenheim (3:1), in the home walls broke the resistance of VfL Wolfsburg (1:0) and away – SC Freiburg (4:2). Only before that, Dortmund played a draw with FC Heidenheim (2:2).
Notably, in the game with Hoffenheim, defender Ramy Bensebaini received a second yellow in the 71st minute at 2:1, but BVB managed to come back for a third goal, which was scored by Julian Ryerson. These morale-boosting qualities were recognized by coach Terzic after the game.
Almost all the players of the main squad played for their national teams in the last national matches. This will clearly hit the cohesion of the Black and Yellows, which will affect their actions in defense.
In addition, Youssoufa Moukoko will miss the match due to hamstring strain, but his return is expected very soon. Mateu Morey with a knee injury and Thomas Meunier with a muscle injury are out for longer periods.
Don`t miss out 👉: South Africa vs England: Preview and Prediction
Werder Bremen News & Current Form:
The team looked great a year ago, after rising from the second division of the country. But, for the most part, Niclas Füllkrug and company's momentum was only enough for the initial stretch until the FIFA World Cup. Then the Green and Whites did not surprise, but nevertheless, 36 points were enough to take thirteenth place, that is, to avoid a return to the Bundesliga 2.
In the new season Bremen started quite average. In the seven matches the team got only one win, drew three times and lost three times. The team managed to hit the opponent's goal twelve times and conceded seventeen times.
At the moment Werder have six points and the team is located on the fourteenth position in the standings. It is only two points ahead of the fourteenth VfL Bochum, which is in the zone of relegation at the moment.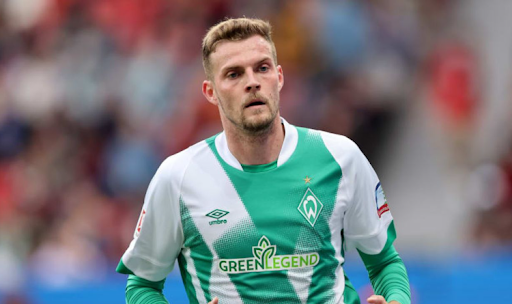 In the last game, wards of Ole Werner lost to Hoffenheim on home soil (2:3), and before that also lost away to SV Darmstadt 98 (2:4). Only before that, the team on their field were able to break the resistance of FC Cologne (2:1).
But the reason for the success is hidden in the low realization by the opponent of their dangerous moments. On xG Werder lost with a score of 1.60-1.99. Bremen again made a bunch of mistakes in defense, once again scoring 2 goals.
It should be noted that there are as many as 4 players in the infirmary. The main loss is defender Niklas Stark due to injury, as well as goalkeeper Jiri Pavlenka, Amos Pieper and Naby Keïta.
Marvin Ducksch about leading his team and taking responsibility:
"We had a good week of training and now we're waiting for the lads to come back and to have a few more good sessions. We know what we have to work on and the lads are doing that. I see it every day in training. Nobody's running around with their head down. Everyone's trying their best."
"I think that I still have to take another step forward and lead the way. In one or two games over the past few weeks, nobody has stepped up into that role. In phases like that, you need a few lads on the pitch who speak up and take responsibility. I see that as my job."
Borussia Dortmund form guide: W-L-W-W-D-W
Werder Bremen form guide: L-W-L-W-L-L
Borussia Dortmund vs Werder Bremen Head-To-Head Record:
| | | |
| --- | --- | --- |
| Borussia Dortmund | Draw | Werder Bremen |
| 24 | 7 | 13 |
December 15, 2020: Werder Bremen 1 – 2 Borussia Dortmund (Bundesliga);
April 18, 2021: Borussia Dortmund 4 – 1 Werder Bremen (Bundesliga);
August 20, 2022: Borussia Dortmund 2 – 3 Werder Bremen (Bundesliga);
February 2, 2023: Werder Bremen 0 – 2 Borussia Dortmund (Bundesliga).
Borussia Dortmund vs Werder Bremen Predicted XI:
Borussia Dortmund's possible starting lineup (4-2-3-1): Kobel; Ryerson, Hummels, Schlotterbeck, Bensebaini; Nmecha, Can; Malen, Reus, Brandt; Fullkrug.
Werder Bremen's possible starting lineup (3-1-4-2): Pavlenka; Veljkovic, Gross, Friedl; Weiser, Schmid, Lynen, Stage, Deman; Borre, Ducksch.
Statistical preview of the match Borussia Dortmund vs Werder Bremen:
Dortmund's First XI average age is 28.1 years, Werder's First XI average age is 27.1 years.
Felix Brych has been appointed as the center referee. The referee has already served six games this season, showing an average of 3.5 Yellow Cards and also whistles 21 fouls per game.
Borussia are unbeaten in 8 of their last 10 matches against this opponent in Bundesliga competition.
Borussia conceded an average of 1.00 goals per game and scored an average of 1.60 goals per game in their last 5 games.
In the last 5 games Werder conceded an average of 3.00 goals per game and scored an average of 2.20 goals per game.
Borussia haven't lost in the last four meetings.
Both teams have scored in the last five games with Werder.
In 4 home rounds of the current season BVB scored 8 goals.
Werder suffered defeats in all three away games in the Bundesliga this season with a total score of 4:9.
On their home field, Dortmund have not lost for 19 matches in the Bundesliga (16 wins, 3 draws).
What has been said before the match:
Gaffer of BVB Edin Terzic about the upcoming opponent:
"We know they haven't had an easy period in terms of results, but we know the quality of the opponent, we know how dangerous they can be and we're preparing for a really good Werder Bremen. I don't need to remind you what happened last year against Werder."
"We were able to win all the games between the last two international breaks. The boys have shown good development in many areas, we have to keep looking forward."
"You can tell from the boys that their ease is coming back more and more and that everyone has to fight for their place. They push each other to the limit in training. We can't rest on our laurels and see the good phase as a starting point."
Ole Werner, head coach of Werder Bremen, about playing in Dortmund:
"Playing in Dortmund in the biggest stadium in the league on a Friday evening is a highlight that I'm really looking forward to. I'm certainly excited to see Fülle again, yet this is a game between Borussia Dortmund and Werder Bremen."
"They have a defensive unit that possesses experience and quality. Nevertheless, every team offers spaces which we can use to our advantage and look to find when we have the ball. It's also vital that we focus on ourselves and deliver our best possible performance on the pitch. We need to be ready to exploit any chances that the opposition may give us."
"It will be a standout game for me. 80,000 fans, under the floodlights. I think it's the match we're most excited about. We want to prepare as well as we can in the short amount of time that we have, and deliver a strong performance."
Borussia Dortmund vs Werder Bremen Prediction:
The upcoming duel between Borussia Dortmund and Werder Bremen is an exciting chapter in German football, colored by intriguing history and pressing present-day considerations. Borussia Dortmund undoubtedly steps onto the pitch as the favorite, but the ghost of past upsets looms large. Last season, in a jaw-dropping turn of events, Werder Bremen managed to claw back from a 2-0 deficit against Dortmund to clinch a dramatic 3-2 victory, showcasing the unpredictable essence of the sport.
However, Werder Bremen faces formidable challenges. A spate of injuries has left them with depleted resources, notably missing key center-backs and their primary goalkeeper. These absences have been felt in their recent defensive struggles, marked by conceding early goals and late-game collapses. In contrast, men of Edin Terzic appear to have shaken off their slow start to the season, stringing together a commendable four-match Bundesliga winning streak. Their ability to eke out victories in closely contested matches speaks to a newfound resilience.
Considering these dynamics, Borussia Dortmund holds a distinct advantage. The high-marin victory of the Bumblebees seems like a reasonable choice, given their form and The River Islanders' current issues. Nevertheless, football's capricious nature always keeps fans on the edge of their seats, leaving room for surprises. Let's not forget that both opponents had more than enough time to prepare for this match, and the first match after the break for international fixtures is a good chance to quickly gain the necessary positive charge to grind out victories. This match promises more than just a contest; it's a canvas for the unexpected drama and breathtaking moments that make football a perennial spectacle.
Parimatch News staff prediction:
We say: Borussia Dortmund to win with a handicap of (-1.5) – Yes.
Don`t miss out 👉: East Bengal vs Goa: Preview and Prediction