Bengaluru FC signs Gabonese defender Yrondu Musavu-King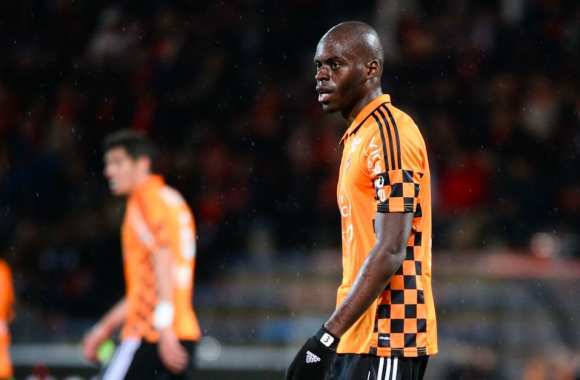 Yrondu Musavu-King representing one of his former clubs
Bengaluru FC has signed Gabonese defender Yrondu Musavu-King for the rest of the 2019-20 Indian football season.
The 29-year old player is a product of the Caen academy in France and has since then went on to sign for celebrated clubs in Europe like Granada, Udinese, Toulouse (on loan), and Le Mans before switching to Indian football.
The player was delighted on signing for the 2018-19 Indian Super League champions Bengaluru FC ahead of their AFC Cup fixtures in April. Musavu-King said,
"I've known about the Indian Super League for a few years now because of the French players who have played there in the past, like Robert Pires and Bernard Mendy. I will admit that I didn't know much about Bengaluru FC, but I spoke to my former national team selector Jorge Costa, who was with Mumbai City FC, and he told me that Bengaluru FC is a top club and that the Indian people are very kind."
The Gabonese defender made his international debut in 2013 and since then has made 14 appearances for the national team. The Caen youth academy product also revealed that he talked to the new head coach Marco Pezzaiuoli before signing for the Blues.
"I had a chat with coach Pezzaiuoli about how he wants to play and his expectations of me and I have been looking forward to this new challenge. I have to thank the director, the coach, and the club for opening their doors to me. I'm eager to join my new teammates soon."
Yrondu would be expected to replace Fran Gonzalez in defense as the former Mohun Bagan defender was released by Bengaluru FC along with forwards Kristian Opseth and Xisco Hernandez.
The new manager Pezzaiuoli praised his first signing and complimented the versatility of the defender which will allow the Blues to play different systems. He said,
"I am very happy that King has joined the BFC family. He is a fantastic personality who brings with him the experience of having played in France and Italy and I am certain the dressing room will benefit from this. King is a young, versatile player who can play in a number of different positions which gives us an advantage with different systems. At 29, he's in the prime of his career and we're adding a defensively strong player with a high quality and range of passes. He is someone who will stabilize our defence and strengthen the team"