Bayern Munich vs Manchester City. Prediction and Preview. Probable Lineups, Team News, Stats and more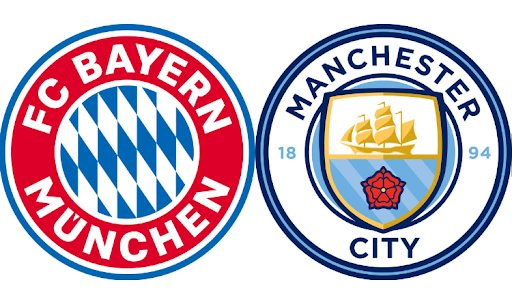 Will the Reds be able to launch an epic comeback to derail City's locomotive rushing into the next round?
FC Bayern Munich will host Manchester City in the UEFA Champions League 1/4 finals match at Allianz Arena. The fixture will take place on April 5, beginning at 01:15 IST.

What can we expect this Wednesday night? Parimatch News will tell you everything you need to know ahead of the upcoming match.
Bayern Munich News & Current Form:
The risky coaching reshuffle at Bayern before the key stretch of the season played havoc with the club. After 8 wins in 8 games in the current UEFA Champions League under Julian Nagelsmann, the new coach failed in his first game in Europe.
Bayern suffered a 0 – 3 away defeat in their first leg of the Champions League quarter finals against City, so they need to win by three goals to at least put the game into extra time. By the way, this is the biggest defeat for the Bavarians in the UCL since 2017.
Despite this deficit, boss Thomas Tuchel claimed that his team would not give up, as they hope to become only the fifth club in history to advance after a first-leg fiasco by three goals or more.
The Bavarians are no better under Tuchel at home: the DFB-Pokal exit from SC Freiburg (1 – 2), the unimpressive draw with TSG Hoffenheim (1 – 1) and the tortuous revenge against the same Freiburg. Bayern is top of the Bundesliga standings after 28 games played, with 59 points.
After the game against Hoffenheim, Thomas Tuchel did not hide his disappointment and publicly criticized the team:
"It was a very bad match. We played too slowly, we made an unbelievable number of mistakes. It was a very poor-quality football. I think we took a step back now. We had the opportunity to regain our confidence, but we did not take the chance. To say I'm upset is not to say anything."
The Bavarians have the best offense (78 goals scored), the best defense (30 conceded) and the fewest defeats (only three). That's despite the fact that German goalkeeper Manuel Neuer and defender Lukas Hernandez are out for the rest of the season, and team spirit has also suffered: Sadio Mane smashed the lip of Leroy Sane after the defeat to the Citizens in the last match. Team squabbles will not add to Bayern's chances of a comeback.
Under Tuchel, the club has even more problems with cracking deep defensive teams. The team also suffers against teams with quality high-pressure, you can't help but make a correction for the level of Manchester City, but this season the Munich side has not had a single other match where the opponent dictated their game, and not the other way around.
The ball game has also become worse – the combinations are no longer going through the center, and Joshua Kimmich and Leon Goretzka are abnormally low at the pointing stage, because the defense regularly has problems with the build-up.
Now Bayern will have to try to score three goals, although the team has scored as much in the last 4 games. Serge Gnabry failed the last two games as a forward, so it is not worth waiting for him in the starting line. Mane had a fight with Sane after the Etihad fiasco and is unlikely to get playing minutes. That leaves only the versatile Thomas Muller who will have to close the gap at the edge of the attack. Also forward Eric-Maxim Choupo-Moting trained together with the team after recovering from an injury, but most likely he will miss the return game too.
Ben Pavard is confident in his teammates:
"We're ready for the game. We know that the first leg wasn't good. We'll have our fans behind us this time and will do all we can to try and turn it around."
"We've seen in the past that a comeback like this is possible. We've prepared ourselves well. They are not an easy team to play, but we know anything is possible with our fans behind us. We will give our best and try to take our chances."
Don`t miss out 👉: Aizawl holds East Bengal for a draw as Odisha qualifies for the Super Cup 2023 semi-final
Manchester City News & Current Form:
Manchester City, on the other hand, have approached the key stage of the season in phenomenal form. The victory over Leicester City FC (3 – 1) at the weekend not only significantly improved the chances of the championship after another setback by Arsenal, but also became the 10th in a row in all competitions.
"I'm happy with the team's current form. It's not easy to play every three days, especially when you set a goal to win every game. The only thing I didn't like in the game with Leicester was the goal conceded. We will discuss this situation with the players," said the perfectionist Guardiola.
During this stretch, in addition to the 3 – 0 with Bayern, there were the destruction of RB Leipzig (7 – 0), Burnley FC (6 – 0), the defeat of Liverpool FC (4 – 1) and a solid game against Newcastle United FC (2 – 0). And only 4 conceded against 37 scored.
Erling Haaland has become the team's x-factor in attack, having already scored 47 goals for the club in all competitions by April. Including 11 in the Champions League, and that with two missed games in the group stage. At the same time, the Norwegian does not bring City any more imbalance without the ball. Erling played all 90 minutes against Bayern and his team produced one of the strongest defensive performances of recent years.
It's hard to imagine what could stop the Citizens on their way to the semifinals. The only personnel loss before the return game against Bayern was Phil Foden. Everyone else is fine.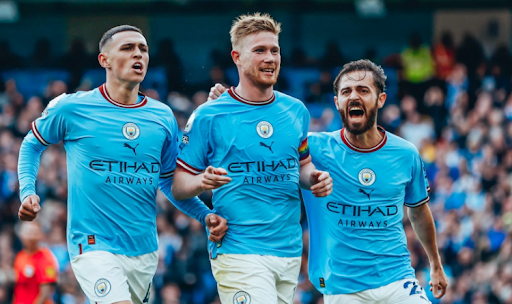 The Charges of Pep Guardiola are also fighting for the league title this season in the English Premier League. Currently, the Mancunians are in second place in the table with a gap of four points, but have played one game less than the leader Arsenal FC. Today the club has a streak of 14 games without defeat and 10 wins in a row in the last of them, so it is even harder to believe in the opponent's comeback.
Guardiola's away team in the UCL has been unsure: out of the past six meetings, they have won only one victory and drawn four times. Their attacking play is also not very bright: the Citizens have scored more than one goal only once in this stretch, and in three games they have not scored at all.
Arsenal defender Kieran Tierney is in Manchester City's area of interest. The player does not get much playing time after Oleksandr Zinchenko joined the team. Kieran Tierney's current contract runs until the middle of 2026. The Scotsman played a total of 118 games for Arsenal, during which he scored 5 goals and gave 14 assists to his partners.
Bayern Munich form guide: L-W-L-W-L-D
Manchester City form guide: W-W-W-W-W-W
Bayern Munich vs Manchester City Head-To-Head Record:
| | | |
| --- | --- | --- |
| Bayern Munich | Draw | Manchester City |
| 5 | 0 | 6 |
Bayern Munich vs Manchester City Predicted XI:
Bayern Munich possible starting lineup (4-2-3-1): Sommer; Pavard, Upamecano, De Ligt, Davies; Kimmich, Goretzka; Sane, Musiala, Coman; Choupo-Moting.
Manchester City possible starting lineup (3-2-4-1): Ederson; Akanji, Dias, Ake; Stones, Rodri; Silva, Gundogan, De Bruyne, Grealish; Haaland.
Statistical preview of the match Bayern Munich vs Manchester City:
Bayern's First XI average age is 27.0 yrs.
City's First XI average age is 28.7 yrs.
Manchester City won their last 10 matches.
Manchester City are victorious in their last 3 head-to-head games against this opponent.
In their last 5 games, Bayern conceded an average of 1.60 goals per game.
In their last 5 games FC Bayern Munich have scored an average of 1.40 goals per game.
Manchester City conceded an average of 0.60 goals per game in their last 5 games.
Manchester City are scoring an average of 4.00 goals per game in their last 5 games.
The German club has not lost 13 of its 14 games in all competitions at home.
Under Tuchel, Bayern had won only 2 out of 5 matches in all competitions.
Thomas Müller won 99 matches in the Champions League. Only two players have a figure of 100 or more wins.
Bayern conceded more goals in the first match against City than in the 8 previous matches of the tournament combined.
What has been said before the match:
The coach of Bayern Thomas Tuchel ahead of the return clash with Manchester City:
"We believe in ourselves and know we can win both halves. If we do that, anything can happen, especially if we get a bit of luck which we didn't have in the first leg. We will take things one half at a time."
"Bayern always have the aspiration of making the quarter-finals. From then, you have to take into consideration the performance on the day, luck and injuries. Playing against Manchester City is a massive challenge, they are in great form recently."
"It's about keeping focus. It may seem an impossible task, but almost nothing is impossible in football. I get the feeling that we're fired up for the return leg and getting our revenge. We've trained well, now we need a good result tomorrow."
"We need the momentum and those little moments to go our way. It won't come off otherwise. We have to get the balance right. We know the size of the task that awaits us and just how difficult it will be."
"It's in our own hands. We need to give it everything. We're not alone – we have a good team and we have the fans. We have to go step by step. It's a tough challenge, but we will take it on until the end."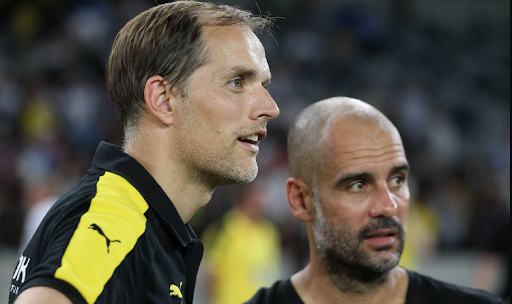 Manchester City boss Pep Guardiola:
"Our mindset is to prepare for the game, watching the first leg and seeing things we can do better," said Pep.
"We were focused a lot on what we have to do to try to not just control the game but punish them and try to score – of course we come to win the game. I don't understand the logic to come here and defend; we come here to play a football game, 11 v 11 and do better than the opponent in this specific game… This is our model. What do you do to achieve it, be yourself as much as possible and do your game as much as possible."
"We don't play against what they've achieved – but when you have something like that, the belief is something special… I know this club perfectly, including a few players. I can imagine the situation against City. The best performance for Bayern Munich will be on Wednesday night… It's nice for us to challenge them and travel around Europe to play these teams and being there when one decade ago we watched on TV. It's nice to be here and try to make the semi once again."

he said about the regalia experience of the tournament.
"I know the character and personality they have with their players and their mentality. We have to work a lot and be stable mentally in our bad moments. We have to go there so aggressive to win the game, to score goals and win the game. This is the mindset I have – and I would like to put that in the mind of my players."

he said early on the weekend.
"We need a lot of energy for Wednesday but that energy comes from here [points to the head], not from the legs – how your mentality will be in Munich playing against a top, top team… I want a team who is there to win the game. I know what it's like against Bayern Munich. If you are a little bit passive, you will suffer."
Bayern Munich vs Manchester City Prediction:
Ten wins in a row, with City scoring at least three in eight of them – Guardiola's men are in terrific form – yet they have chronic away problems when it comes to the away games in the Champions League. In the last ten games (this season and last season), they have achieved just three wins, drawing four times and losing three times. Nevertheless, according to Guardiola, his men are not going to sit back and play for keeps – they are coming to Germany to win through aggressive football.
On the other hand, Bayern have suffered just three home defeats in the competition since the 17/18 season, with 22 wins and three draws. If we look at a more recent period (the 21/22 and 22/23 seasons), there have been eight wins and a draw. The Reds will inevitably switch into better-than-thou mode right now, and the fans won't understand any other way. Besides, Munich were not completely hopeless a week ago, so we expect a goal from them, but it's almost unrealistic not to concede from a team that has scored 37 goals in the last ten meetings. Expect an exciting, mutually aggressive, fast-paced game that will yield plenty of goals.
Don`t miss out 👉: Inter vs Benfica: Preview and Prediction
Parimatch News staff prediction:
We say: Bayern Munich will not lose, the match total will be over 2.5 and both teams will score – Yes.