Australia vs England. Prediction and Preview. Probable Lineups, Team News, Stats, and more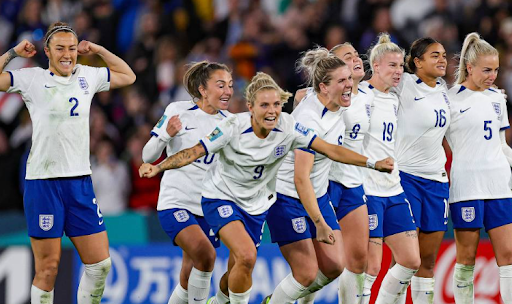 Australia stuns at home, conquering tough challenges, while England falters as favourites. Will momentum or resurgence decide the victor?
Australia will face England in the FIFA Women's World Cup semifinal match at ANZ Stadium in Sydney City, Australia. The fixture will take place on Saturday, August 16, beginning at 15:30 IST.
Parimatch News will tell you everything you need to know ahead of the upcoming match.
Australia News & Current Form:
The Australian women's national team is dominant in their continental competitions, and therefore every time they get a ticket to the final part of the World Championships. Another thing is that never before have they gotten further than the quarter final stage. They have been eliminated four times at this stage, but with the help of the 12th player, they got rid of the curse. And now the historic breakthrough has happened.
Matildas had a mixed performance in the group stage, where they took 1st place thanks to wins over Ireland (1 – 0) and surprisingly Canada (4 – 0). However, the national team surprised even more with their performance in the playoffs. In ⅛ of the final it left no chance to Denmark (2 – 0), and the return of the leader of the attack – Sam Kerr gave the national team even more confidence.
As a result, the Green and Yellows sensationally squeezed France out of the tournament, acting as an underdog in the quarterfinals. The European team was considered the favorite of the match, but the hosts beat their opponents in a penalty shootout.
The hosts are characterized by a well-coordinated team game, although among them can be distinguished edge midfielder Hayley Raso, she became the author of three goals and since this season plays for Real Madrid CF Women.
Mackenzie Arnold about how the support from fans helped them:
"They have really grown with us throughout the whole tournament. From the first game, it has grown and grown. Even outside the stadium, seeing the support we've had all over the country has been unreal. They have been like the 12th man player for us."
England News & Current Form:
England has made steady progress in the game over the last decade and, as a result, has had the best results in its history. The Lionesses have reached the semi-finals of the tournament for the third time in a row, but they have never made it to the World Cup finals before.
The reigning UEFA Women's Euro champions have lost only once in the last 37 matches in all tournaments in regulation time and it happened in April this year in a friendly against Australia (0 – 2).
Wards of Sarina Wiegman flawlessly conducted the qualifying cycle for the Mundial, winning all 10 matches. It is impossible not to mention the goal difference, which amounted to – 80:0. At the main stage of the tournament, the English easily won their group D, defeating all their rivals in the quartet with a total score of 8:1.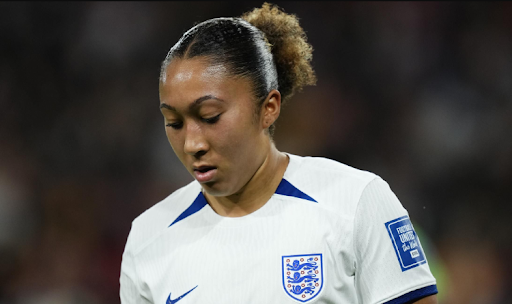 First, the best team in Europe beat Haiti (1 – 0), Denmark (1 – 0) and China (6 – 1). In the 1/8 finals, Wigman's team coped with Nigeria. In the main and extra time spectators did not see goals, and in the penalty shootout luck was on the side of the European team.
In the quarterfinals, she won a willful victory in the match against Colombia – 2 – 1. Sarina Wiegman's team conceded in the 44th minute but turned the game around and succeeded in regulation time. At the end of the first half, Lauren Hemp equalized the score after a gross goalkeeper error. Alessia Russo scored the winning goal in the second half.
It won't be easy to turn over history and get to the final, because the English women won't be helped by their key player Lauren James due to disqualification. However, Europeans did well without her at the last stage.
Don`t miss out 👉: England come from behind to knock out Colombia, Sweden survive late scare to beat Japan: FIFA Women's World Cup Quarter-Final Roundup
Australia form guide: W-L-W-W-W
England form guide: W-W-W-W-W
Australia vs England Head-To-Head Record:
March 6, 2015: Australia 0 – 3 England (International Friendly);
October 27, 2015: England 1 – 0 Australia (International Friendly);
October 9, 2018: England 1 – 1 Australia (International Friendly);
April 11, 2023: England 0 – 2 Australia (International Friendly).
Australia vs England Predicted XI:
Australia's possible starting lineup (4-4-2): Arnold; Carpenter, Hunt, Kennedy, Catley; Raso, Gorry, Cooney-Cross, Foord; Kerr, Fowler.
England's possible starting lineup (3-4-1-2): Earps; Carter, Bright, Greenwood; Bronze, Walsh, Stanway, Daly; Toone; Russo, Hemp.
Statistical preview of the match Australia vs England:
Australia's First XI average age is 26.9 yrs.
England's First XI average age is 27.5 yrs.
In the last 8 matches at the World Cup, the Australian team has lost only once in regulation time, winning 5 times and drawing 2.
Australian women have not conceded in 90 minutes of play in 3 previous matches at the World Cup.
The English have failed to score in regulation time in only 1 of their 12 previous matches at the World Cup.
England have won in regulation time in 9 of their last 12 matches at the World Cup
At least 2 goals have been scored in regulation time in 7 of Australia's last 9 World Cup matches.
England have won four of their last five matches.
No goals have been exchanged in eight of the last nine matches involving Australia.
England have not conceded in four of their last six matches.
What has been said before the match:
Tony Gustavsson ahead of the first semi final of Australian team ever:
"When it comes to the line-up we'll have a discussion tonight again about minutes. I think consistency and chemistry are key for any team that wants to be successful in tournaments."
"I have some tough decisions to make tonight – I have a lot of player availability. What we'll do is look at always trying to start as strong as possible but finish even stronger."
"Meaning what kind of starting line-up do we want to have, but also what kind of finishing XI do we want to have – what kind of tool, game-changer, do we think we need in a game like this? Type of players – whether it's speed or aerial presence or closing out a game."
"Let's bring the fans in, let's bring the nation in and actually embrace and enjoy this moment because that is part of a mental recovery. Actually allow yourself to feel those celebrations and also emotions tonight."
"I love it. We've shown we thrive under pressure over and over and over again in this tournament. It makes you feel alive… this is what life is about, creating memories with the ones with the ones you love the most."
"To be able to do that tonight with this team has been amazing and I can't wait to get more moments like this with this group of people. I tear up because I know how much it means to so many."
Gaffer of the English team Sarina Wiegman about the semifinal opponent:
"First of all, I don't think they are underdogs.They're playing at home. The stadium will be really full so it's two teams that are very good, very strong and have grown into the tournament."
"It's going to be very tight and very competitive. We approach the game as any other game, we just prepare how we want to play. We've analyzed our opponent really well so hopefully we can take out the strengths and exploit some weaknesses, and take it from there."
"That friendly game with Australia at that point already gave us a lot of information so we've learned from that. We have that knowledge now, we have that experience and it's really good to have that experience and take that with us tomorrow."
"But also we've analyzed Australia during the tournament so I think we're very well prepared for what they want to do and how they want to play. We're ready for it."
Australia vs England Prediction:
The annals of the World Cup have been graced with a remarkable story – the ascent of the Australian national team to the coveted semi-finals. While the stage is their own turf, history has shown that such an advantage doesn't always guarantee such triumphs. The journey has been one of fortitude for the Matildas, yet the path forward appears daunting. The Australians face the uncharted territory of the semi-finals, pitted against an English side seasoned by experience and studded with star luminaries. For the Lionesses, this marks their third consecutive semi-final appearance, following their 2022 European Championship victory and a triumphant clash against Copa América victors Brazil in the heralded Finalissima.
Envisioning the unfolding scenario, a canvas emerges where both strategy and caution hold sway. The English national team epitomizes an ethos of pragmatism and fortification, making an extravagant burst of goals unlikely. This sentiment is amplified as the crescendo of the World Cup finals draws near. Similarly, the Australian players tread cautiously, sidestepping undue risks. The fervent backdrop of the stands propels them forward, yet the magnitude of the stage breeds circumspection. Amid this dynamic, a solitary goal could wield pivotal influence, perhaps standing as the sole arbiter of destiny.
Empirical patterns lend credence to this narrative. In four of Australia's five engagements in this tournament, the scoreboard bore witness to the solitary imprint of a single team's effort. Moreover, an economy of goals is poised to prevail. The Lionesses and the Soccerros notch averages of 2 and 1.8 goals per game, respectively. This statistical dance, however, aligns with their adversaries' defensive prowess. The Matildas permit a mere 0.6 goals per match, while England's resolute defense concedes a mere 0.5 goals per 90 minutes. In this symbiotic struggle, a harmonious equilibrium is struck, resulting in an average aggregate of 2.4 goals in matches featuring these teams. Thus, it is reasoned that this motif shall gracefully persist.
Parimatch News staff prediction:
We say: Both teams will score – No; The match total will be less than 2.5 – Yes; England will not lose in regulation time – Yes.