Au revoir Barca? Messi and his family are reportedly learning French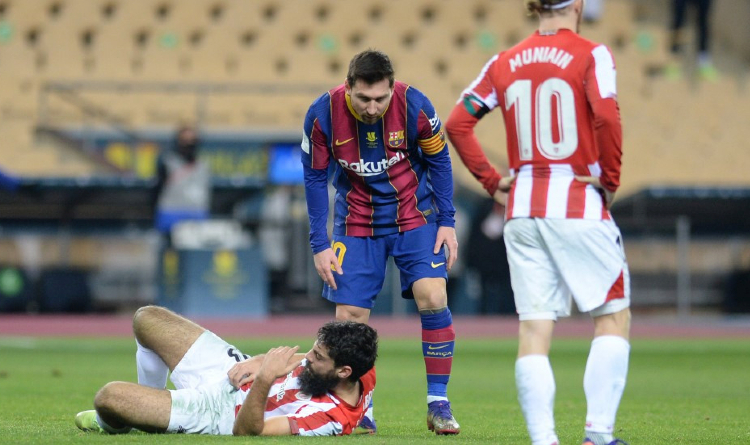 The Argentine's possible departure from Camp Nou has been making headlines since last summer when the six-time Ballon d'Or recipient decided to leave the club yet changed his mind shortly after. With six months left until the end of his contract, Messi is believed to sign a contract with another club during the summer transfer window. Paris St-Germain and Manchester City are considered to be among the leading contenders to sign the 33-year-old.
According to French journalist Geoffroy Garetier, the striker has made a decision:
"The information I have right now is that Lionel Messi and his whole family, wife and children, are taking French lessons. 
Why would they take French lessons if it is to sign for Manchester City? It would make no sense.
I trust the source, it is in my eyes very reliable. In my opinion, this can only lead to the fact that Messi will leave Barcelona."
Recently it was revealed that Blaugrana are on the verge of bankruptcy. The club's board has short-term debt of around 730 million euros. Messi's potential departure could play into the club's hands.
"Barcelona can no longer bear Messi's salary, which is too large, €80 million, €90 million,"

Garetier added.
That given, Messi's financial expectations could cause a problem even for the Parisian giant. According to Italian media, the club's Qatari owners can't afford his current week salary of 560,000 euros. To join the League 1 reigning champions side, the Argentine will have to agree to a significant wage cut.
Nevertheless, Leo appears to be a very welcome guest at Parc des Princes as his compatriot Leandro Paredes has recently said that the club 'are trying to convince him'. In December, Messi's ex-Barca colleague Neymar claimed that the reunion 'should be done next summer'.
Messi has scored 14 goals and provided six assists in 22 games across all competitions during his 16th season for Barcelona FC.
Ronald Koeman's side lost 3-2 to Athletic Bilbao in Supercopa final. Messi punched Asier Villalibre at the end of the match and received his first-ever red card at club level.
Barcelona are currently in the third spot in the LaLiga table one point ahead of Sevilla.
On February 16 and March 10, Cules will take on Paris St-Germain in the last 16 of the Champions League.