Atletico Madrid vs Real Madrid. Prediction and Preview. Probable Lineups, Team News, Stats and more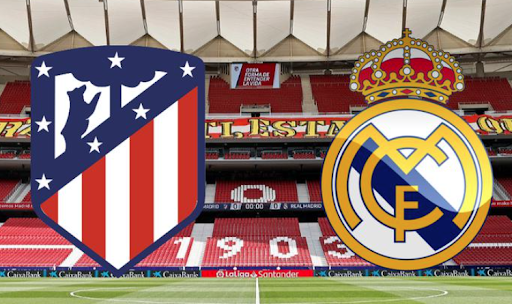 Atletico Madrid will host Real Madrid in the La Liga 7th-tour match at the Civita Metropolitano. The fixture will take place on September 19, beginning at 00:30 IST.
The Primera сapital derby is renowned for its passion and tension, and this season it comes already in the sixth round. Atletico defeated their neighbors in the previous game in May, but there was little tournament motivation for Real Madrid as Carlo Ancelotti's side had already secured another league title and were saving energy for the UCL. It is a different story now, when the championship is just gaining momentum and teams are hungry for points. Hosts of the upcoming 201st El Derbi Madrileño are off to a slippery start, with a defeat on their books and having already lost five points after five rounds. In contrast, Los Blancos, on the other hand, have picked up five straight wins since the start to ensure a top spot in the standings.
How will the first face-off between the neighbors end in the new season? This will be known very soon. Parimatchnews will tell you everything you need to know ahead of the upcoming match.
Atletico Madrid News & Current Form:
Diego Simeone's side captured the Spanish championship title the season before last. The gold medals were won primarily thanks to a solid defence and a competent second-best game style. They conceded just 25 goals in the 38 rounds of the 20/21 La Liga campaign – the fewest of any opponent.
And in general, the Argentinian specialist has, for most of his time at the helm, been committed to defensive football, relying on the counters. However, for several years now, the Mattresses have been shifting to a more modern and interesting style, gaining more and more versatility in all lines.
Last season, Diego Simeone opted to channel his defensive prowess fully into the UEFA Champions League. Thanks to this, he managed to beat Manchester United in the last eight of the European competition and gave Manchester City a nervous breakdown in the quarter-finals. Yet, in the Spanish championship, the Spaniards finished only third, two points behind Barcelona and as many as 15 points behind Real Madrid. The conceded goals totalled 43, confirming the team's change of direction; El Cholo was simply installing another style, still looking for imrpovements and varitations.
This season, in spite of some quality reinforcements, Atletico have left a very dull impression so far. Their performance is inconsistent. In five rounds of the Spanish championship the Mattresses managed to pick only three victories – over Getafe (3-0), Valencia (1-0) and Celta (4-1). They drew with Real Sociedad (1-1), while suffering a defeat at the hands of Villarreal (0-2). On the whole, it is still a satisfactory start, although it does not represent any kind of champion's ambition.
In the Champions League, the Red-Whites' performance was even more controversial. On Matchday 1 of the tournament's group stage, they narrowly defeated Porto (2-1). Both goals were scored during the second half's injury time. And this despite the fact that the Portuguese had been playing in the minority since the 81st minute. In the second CL matchday, Los Indios shockingly lost 0-2 to Bayer Leverkusen which had seen a really dreadful start of the Bundesliga season (5 points in 7 matches).
Now, having such a worrying background, the Colchoneros are set to challenge their principal opponents, against whom they frequently claim points in the home fixtures.
Don`t miss out 👉: Barcelona and Real Madrid pump four goals past their opponents
Real Madrid News & Current Form:
In the last season, Ancelotti's men won the Champions League, La Liga and Spanish Supercup. In 56 meetings in all official competitions, they suffered only nine defeats and eight draws. In the remaining matches, of course, they have won. They have scored 119 goals in this period with Karim Benzema netting 44 of them.
And this is not a story about the 'farmer league', the 34-year-old striker scored a considerable number of extremely important goals against tough opponents, simply becoming the hero of crucial duels over and over again. He also notched up 15 assists. Needless to say, the Frenchman has made an invaluable contribution to Real Madrid's success. Suffice it to say he has been voted UEFA Player of the Year 2021/2022 and is a leading contender for the Ballon d'Or.
The current season started for Los Blancos with a 2-0 win over Eintracht Frankfurt in the UEFA Super Cup. Then, the Meringues won their opening four rounds of the Spanish league and headed to Scotland for the Champions League Group Stage 1 match against Celtic. That's where the accident occurred. In the 30th minute of the match, with the scoreline at 0-0, Benzema was injured and replaced by Eden Hazard.
Whether the Frenchman will take part in the Madrid derby is unknown. Another important question is whether Ancelotti's men can expect to beat Atletico without their leader. For the answer, let's return to the meeting with Celtic. The Scottish club was thrashed 3-0 by the Spaniards, which means there are more than enough resources to endure short-term losses.
With the exception of Karim Benzema's injury, Real Madrid's squad appears to be in excellent shape. Carlo Ancelotti's men are all fit, talent abounds in the team.After their match against Celtic, the Spaniards comfortably demolished Mallorca (4-1) and RB Leipzig (2-0).
The departure of Casemiro does not yet have any impact on their defensive corps, with Aurélien Tchouameni having been bought for 80 million euros from AS Monaco, already finding his feet. And Antonio Rüdiger has already scored in the previous matchday. The most prominent is Vinicius Júnior with his 5 goals and 3 assists in 8 matches in all competitions, the Brazilian winger is literally entering his prime right now, already being the most expensive player in the team.
So far, the match against Real Betis proved to be the most difficult, although it was also won. Atletico are from a different category, firstly, and secondly, matches against Diego Simeone's charges are always difficult, especially at the Civita Metropolitano. But three points are necessary, especially as Barcelona are coming on the heels.
Atletico Madrid form guide: L-W-D-W-W-L
Real Madrid form guide: W-W-W-W-W-W
Atletico Madrid vs Real Madrid Head-To-Head Record:
| | | |
| --- | --- | --- |
| Atletico Madrid | Draw | Real Madrid |
| 57 | 59 | 113 |
Despite Los Blancos' two-fold superiority in victories, Atletico have always put up stubborn resistance to their neighbors in recent times. In the last 13 meetings, Real have four wins in the regular time, while Atletico have three.
Recent matches:
La Liga. 08.05.2022, Atletico v Real Madrid – 1 : 0;
La Liga. 12/12/2021, Real Madrid v Atletico – 2 : 0;
La Liga. 07/03/2021, Atletico v Real Madrid – 1 : 1;
La Liga. 12/12/2020, Real Madrid v Atletico – 2 : 0;
La Liga. 01.02.2020, Real Madrid v Atletico – 1 : 0.
Atletico Madrid vs Real Madrid Predicted XI:
Atletico Madrid possible starting lineup (3-5-2): Oblak; Reinildo, Witsel, Hermoso; Molina, Llorente, Koke, De Paul, Carrasco; Morata, Felix.
Real Madrid possible starting lineup (4-3-3): Courtois; Carvajal, Militao, Alaba, Mendy; Modric, Tchouameni, Kroos; Valverde, Rodrygo, Vinicius.
Statistical preview of the match Atletico Madrid vs Real Madrid:
Real Madrid have scored at least goals in all four of their away matches this season.
Winning 8 out of 8 matches in all competitions, Real Madrid produced their best winning streak at the start of the season in the club's history since 1962.
Atlético have not lost three home games in a row to Real Madrid.
Atetico have played 2 games at home in the league so far, winning once and losing once.
Atletico's top scorer is Alvaro Morata with 3 goals, while Joao Felix is the top assistant with 3 converted passes.
Vinicius Júnior is Real Madrid's top scorer with 4 goals, while David Alaba and Rodrigo have provided two assists each.
Joining Barcelona, Real Madrid are top scorers with 15 goals.
Ancelotti's lads have won all their last 3 away games seeing individual total over 1.5 in each case.
Los Blancos have conceded a goal in each of their 5 Spanish league games. In addition, a total of more than 2.5 was seen in each of those 5 matches.
Atletico are unbeaten by Real Madrid for three home games in a row.
In the last 7 head-to-head encounters between the teams, the match total was less than 2.5.
What has been said before the match:
Diego Simeone, the Atletico gaffer:
"I'm focused on what matters to me as a coach, on finding ways to play a good game in a derby that is always special for us and for the fans, and on playing it the way it suits us from the position we have".
"The rival has an extraordinary team with young players who are now making the gradual switch with those who have performed at a high level over the years. They are a great team who have the habit of always being on the winning edge. We have to take the game exactly where we want it to go".
"I always think that in important games like the derby it's always vital with what background you arrive which helps you to feel confident and secure, but the moment the game starts it's a new story. Everything is fine until the referee kicks off, it's a new film where we don't know the ending, that's why this game is so much fun."
Сarlo Ancelotti, the Real gaffer: 
"We head into the game in good shape, in good form and we face strong opposition. It's a special game and that's how we're approaching it. It could go either way. While it isn't the be all and end all, it is an important game because there's great rivalry there. This is one of the most special things about football."
"I expect it to be the same sort of game as we always see against Atlético. It'll be a very fiercely contested one because there's great individual talent on both sides… To neutralize such opponents we use the tiredness strategy to win. We trick the opposition into thinking that we're tired and take full advantage in the second half of games."
"The fact that Atlético have been fighting for things in Spain and Europe is largely down to their coach, Diego Simeone. I think that he has a very close bond with the players and the club. He's capable of establishing a really strong relationship with players who give their all. I think that explains much of his success."
Atletico Madrid vs Real Madrid Prediction:
Diego Simeone knows how to set up his men for a vital encounters, so there is no need to expect a high-margin win for Los Blancos. In addition, the match will take place at the Civita Metropolitano, Indios' home stadium where the home stands will give as much support as it is possible to imagine. They might even be able to clinch a draw, something that happens very frequently between these teams. However, Atletico can hardly count on anything more, the performance so far is too erratic. Wins interchange with unexpected setbacks.
At the same time, despite the absence of a leading scorer, Ancelotti's side appear to be the favourites, having made their best start in 60 years claiming 8 victories out of 8 matches. They have already made a good push to advance from the Champions League group, so they can focus on the championship.
Don`t miss out 👉: Villarreal vs Sevilla: Preview and Prediction
Parimatch News staff prediction:
We say: Real Madrid will not lose and the match total less than 3.5 – Yes.