Atalanta vs Napoli. Prediction and Preview. Probable Lineups, Team News, Stats and more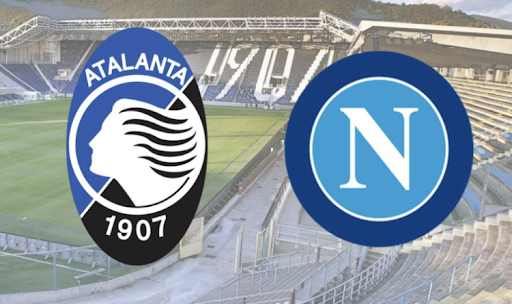 Atalanta BC will host SSC Napoli in the Serie A 13th-tour match at the Gewiss Stadium. The fixture will take place on November 5, beginning at 22:30 IST.
The central match of the 13th round of Serie A takes place this Saturday, with the table leaders and their closest pursuers at the moment coming up against each other. Luciano Spalletti's lads are enjoying a wonderful campaign and now they are heading to the city of Bergamo, where they will have a great opportunity to escape from the chase and cement first place in the standings. Atalanta, meanwhile, are looking to take advantage of the home support along with fresher form to try and close their gap to Napoli, which currently stands at 5 points.
Can the Black and Blues strike the first defeat of the season for the Parthenopeans? Parimatchnews will tell you everything you need to know ahead of the upcoming match.
Atalanta News & Current Form:
Atalanta, with the sixth most expensive squad in the league (€346.00m), are enjoying a lighter schedule this season away from the Eurocups and other tournaments, making it possible to squeeze the maximum out of every game in Serie A.
Throughout the new campaign, they have suffered their first defeat only in mid-October, losing away to Lazio (0-2). The Bergamo boys have also drawn 3 games: against AC Milan (1-1), Cremonese (also 1-1) and Udinese (2-2). In all other encounters (8) they have managed to take 3 points, which brings them to the second spot.
The results aren't looking bad, but let's take a closer look at the game against I Biancocelesti, which took place at the Stadio Olimpico. Despite the support of the home crowd and the absence of their best scorer, Ciro Immobile, the Bergamas were inferior to their opponents in every way. They did not have a single shot on target in the entire match, which is worrying ahead of the arrival of the Italian league leaders.
The draws against AC Milan and Udinese are not exactly consistent either. Gian Piero Gasperini's side finished territorially and in possession with a sizeable difference. The points they scored were not without luck, especially against the reigning Italian champions.
Apparently, Atalanta are having serious problems in games against powerful opponents so far. That's not surprising, because they had a poor season last year and, ahead of the current one, they've gone through a lot of important changes. The innovations are beneficial, but there is definitely room for improvement.
Gasperini described the victory over Empoli (0-2) in the previous round as a good reaction after the disappointing loss. The coach said that the matches against Napoli, Lecce and Inter, which the team have to play before the 2022 World Cup break, will show the true strength of the Bergamas and their ambition.
The problem is that their starting forward, Luis Muriel, has been out with a serious injury on the eve of the game and will return to the pitch in 2023. There are only two players left at this position, Duván Zapata and Rasmus Höjlund. While the 19-year-old Dane, who has featured in just 30% of the games, is not expected to make much of an impact, Gasperini has high hopes for the experienced Colombian centre-forward, noting that he started the game against Empoli much better than he did against Lazio.
At the very least, centre-back Marten De Roon will also return to the squad.
Don`t miss out 👉: East Bengal sinks further as they go down 1-0 against Chennaiyin
Napoli News & Current Form:
Napoli, in contrast, have taken part in 18 games in all official tournaments this season. During that stretch, they have lost only once, against Liverpool FC (0-2) in the UEFA Champions League. They are now looking for an immediate answer in Saturday's clash with La Dea.
Despite the defeat at Anfield, Napoli remain unbeaten in the Italian league and remain serious title contenders with a 5-point lead at the moment. The team with the best attacking spirit in the league continues to churn out big wins, and Sassuolo 4-0 did not escape the same fate last time round. Though the 2022/23 season has only recently begun, Luciano Spalletti's side have now scored 50 goals in all competitions (30 in the Italian league, 1st result). Impressive.
The former Inter and Roma coach is superbly guiding the team from Napoli, having a vast experience of coaching in Italy (has mentored 7 different teams in Serie A). Often he uses all five substitutions, and it almost always pays off. The most telling example in this regard is that of Giovanni Simeone. Although the Argentine has a very strong rival for his position – Victor Osimhen – Spalletti provides 27-years-old with playing time and receives the corresponding return in the form of goals.
At the same time, Osimhen is getting up to speed and tearing apart opposing defences in other matches. Last weekend, the star player notched up a hat-trick and matched Marko Arnautovic as Serie A's top scorer this season (7). Luciano Spalletti repeated his best coaching achievement of 8 consecutive league wins against Sassuolo. Now the Napoli coach can surpass it, for which he needs to beat Atalanta.
Given the staffing problems, the task looks tough. After all, Khvicha Kvaratskhelia, the best player in Serie A at the start of the season, will definitely miss the game in Bergamo due to a lower back pain. The energy-intensive UCL fixtures (where the Parthenopeans made the play-offs from first place) are taking their toll. However, even without the Georgian winger there is enough drive and quality in the attack, the more so we remember the result of the Matchday 12 match for Lazio, who were missing their key player Immobile.
Atalanta form guide (all competitions): W-W-D-W-L-W
Napoli form guide (all competitions): W-W-W-W-W-L
Atalanta vs Napoli Head-To-Head Record:
Atalanta vs Napoli Predicted XI:
Atalanta possible starting lineup (3-4-3): Musso; Toloi, Demiral, Djimsiti; Hateboer, Pasalic, Koopmeiners, Soppy; Ederson; Lookman, Muriel.
Napoli possible starting lineup (4-3-3): Meret; Di Lorenzo, Kim, Jesus, Rui; Anguissa, Lobotka, Zielinski; Lozano, Osimhen, Kvaratskhelia.
Statistical preview of the match Atalanta vs Napoli:
In the last 5 games, Napoli have averaged more than 3 goals per 90 minutes.
Atalanta have conceded in 9 of the last 10 Serie A games against Napoli.
Atalanta have conceded in 10 of the last 11 Serie A home games.
Napoli have scored in 21 of the last 22 Serie A games.
Napoli were unbeaten in their last 16 Serie A games.
Napoli have scored less than 2.5 goals in 4 of the last 5 Serie A away games.
Atalanta have scored in 16 of the last 17 Serie A games against Napoli.
Atalanta have scored in 11 of the last 12 Serie A games.
Atalanta have scored less than 2.5 goals in 13 of the last 14 Serie A games
Atalanta have not lost in 11 of the last 12 Serie A games.
What has been said before the match:
Gian Piero Gasperini, the Atalanta gaffer:
"We are working well, there is a good spirit in the team and there is a nice atmosphere overall. Our place in the table and our results are very good."
"At the beginning of the season, I think it was hard to predict this would be a top-of-the-table clash. The value of Napoli's European campaign, in a very difficult group and against top teams, is even higher than what they did in the league. Everyone has praised them. We will have to do something important to get a result. It will be important not to give space to their fast forwards but also not to sit too deep. We will need a focused display".
"Against Napoli we'll see if the match against Lazio gave us some lessons. It's not the right moment to dream. We will still have a difficult few weeks with decisive matches to understand amid such strong teams as Napoli, what level we're at. We'll try to drill some holes in Spalletti's side, like the worst dentist. They are the best team at the moment for the way they're playing and the enthusiasm they have. By the law of averages, it might even be that their title charge is halted in Bergamo. What's important is that they don't do well in Bergamo. We need to have a great game against a team that's as strong as they are."
Luciano Spalletti, the Napoli gaffer:
"It will take the consciousness that they are a strong team, even if we came out of Anfield feeling more confident. We will need quality and physical strength. They (Atalanta) have been shaped in the correct way and then there is Gasp who is a veteran and a terrific one. At Bergamo there will be a test which is very similar to (Anfield), it would be a confirmation of the steps we took forward… but I am calm because the team trained really well yesterday."
"We'll need to do everything, interpret the changes in the game itself, and we've seen that the (Atalanta) team can play in the open and know how to behave in different situations. We need to be at that level if we want to have important ambitions… Football is always evolving. We need to work with serenity. I find Atalanta to be a team that is ready to go for it, they have centimeters, running and quality. We have to be at that level there if we want to improve."
Atalanta vs Napoli Prediction:
A must-watch match. A battle of giants that will want to showcase their full attacking potential. Atalanta have made good progress through 12 rounds of the Italian championship. But they have taken on some tough opponents that at times prove problematic. Their defeat against Lazio is excellent evidence of that. Current Napoli are a lot stronger, as well as more stable than both Lazio and Atalanta. Needless to say, the Neapolitans have made the Champions League play-offs, leaving Liverpool behind.
Don`t miss out 👉: Mumbai City vs ATK Mohun Bagan: Preview and Prediction
Parimatch News staff prediction:
We say: Napoli will not lose and the match total over 2.5..