Atalanta vs Inter Milan. Prediction and Preview. Probable Lineups, Team News, Stats and more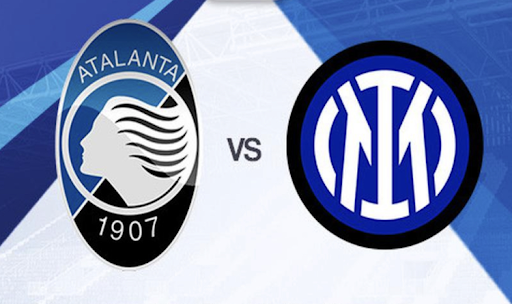 Atalanta BC will host FC Internazionale Milano in the Serie A 14th-tour match at the Stadio Atleti Azzurri d'Italia. The fixture will take place on November 13, beginning at 17:00 IST.
All the сountries see the last rounds of their championships this weekend, after which there will be a pause. It's all about the fact that the FIFA World Cup 2022 in Qatar will be played out this very winter. Such an unprecedented occasion creates a slightly new reality, dividing the season into before and after. No one knows in what condition the players will arrive after the toughest matches of the main football tournament. But one thing is certain: the teams will play their matches at 200% to try to finish the campaign on a major note.
Serie A here is no exception, and perhaps the central match between Atalanta and Inter in Week 15 will be of particular interest. After a disappointing last season, Atalanta have managed to revitalize and now they belong to the leading group and are still in the Champions League zone. Therefore, the conclusions about the first part of the season are more likely to be positive. Inter are in a completely different situation. The Italian champion and reigning vice-champion the year before last is having a terrible season so far. Seventh place at the moment is not at all what the fans were expecting. The players themselves are probably dejected too, so the remaining matches will show what the management's conclusions and actions will be during the break to the World Cup.
The fact that the direct competitors for a place in the UEFA Champions League, will meet on the pitch adds a special hype. Such types of encounters are called — six-pointers. A nice opportunity to shake off the rival. That means that the encounter is more than a matter of principle.

What can we expect this Sunday? Parimatchnews will tell you everything you need to know ahead of the upcoming match.
Atalanta News & Current Form:
Back in mid-October, Atalanta were the main pursuer of leading Napoli, but as the season progressed, the club seriously slumped, dropping lower and lower in the table.
Before the match against Napoli, Atalanta head coach Gianpiero Gasperini said that the three remaining matches before the World Cup would reveal the team's ambitions. After the first match against SSC Napoli (1-2), despite the defeat, the Bergamas coach said he is confident that his team will play a great championship:
"After a performance like that, I am sure of it."

stated Gasperini.
But then came the unexpected defeat to Lecce (1-2). In the first half, the Blues were 0-2 down. This was completely out of character for the team, who seemed to have a meltdown in the middle of the first half, with two goals conceded in just two minutes. Gasperini said that the defeat to Lecce was very different to the defeat to Napoli.
"We created too little and lost the ball too often. And then there's this injury to key De Roon…"

Gian Piero summarized after the match.
Three defeats in four games have dropped the team into sixth place. Nothing terrible happened — they are just one point behind the top-four, only three points shy of second place. But this can be changed a lot if they extend their frustrating losing streak. The Orobici need to push on if they want to fight for the high places in the standings. A win in such a match would create a very positive charge for a productive break, which would help the team come back much stronger.
Don`t miss out 👉: East Bengal bounces back in style with a spirited 1-0 away win over Bengaluru
Inter Milan News & Current Form:
After a lackluster start, things seemed to be getting better for Inter. First, a success in the Champions League, where they managed to finish second behind FC Bayern Munich in the toughest "Group of Death", second — superb winning streak in the Italian league that allowed them to move up in the standings.
And if the defeat to Bayern last week, in an away game that meant nothing, was accepted by the fans with equanimity. What happened in Serie A on the 14th matchday was totally bizarre.
Before the Italian derby, head coach Simone Inzaghi seemed to have prepared wisely by fielding a semi reserve squad, resting the leaders on the eve of the important clash. In spite of this, the away game against Juventus turned out to be a complete disaster. And such a defeat gives rise to some unpleasant thoughts. Firstly, the Old Lady are not the same side that terrified all their opponents a few years ago, and to lose to them without scoring when being in such form is quite extraordinary. Secondly, it's not about the scoreline but the desire of the players and, thirdly, Inzaghi's incapability to manage the game is a bit concerning. And it's not the first time in the season that such a bad stretch has happened.
However, credit must be given to the Black and Blues – they responded robustly and decisively. A few days later, Milan rehabilitated themselves with a 6-1 epic thrashing of Bologna. Lately, it has become a tradition for Bologna to lose to Inter at the Giuseppe Meazza with such a scoreline – in the 2021/22 season, the team under Sinisa Mihajlovic lost at the same stadium with the identical scoreline.
Inzaghi's men, meanwhile, were setting personal records in this meeting. Goal of Edin Dzeko put him ahead of Giuseppe Meazza in the list of Inter's oldest scorers. As of today, Dzeko is 36 years and 237 days old, while Meazza scored his last goal for the Nerazzurri at the age of 36 years and 233 days. Only Mihajlovic (37 years and 47 days) is ahead of him.
Also Federico Dimarco, Inter's left-back, scored a brace in that meeting. In the last ten years, he became the second Inter defender to score a double in Serie A. The first was Achraf Hakimi on 5 December 2020.
Hakan Calhanoglu, with a goal+pass, should not be omitted. This is the Turk's fifth such double for Inter. No other player has performed better since Calhanoglu joined the Nerazzurri.
Incidentally, that win against Bologna FC 1909 has allowed Milan to catch Atalanta in the standings. With Napoli already far away, the fight for the Scudetto is quite likely to be over. However, there is a chance to significantly strengthen their foothold in the upcoming encounter, which is what La Beneamata are counting on to take all three points. This will create a kind of springboard for moving up the table – and it will help a lot, because immediately after the break the game with the undisputed leader of the championship.
Inter's main weapon is the tremendous number of goals they score. Simone Inzaghi's side have the second highest goal scoring record in Serie A (31), behind Napoli (34). Although there was a brief lull in November (Inter had failed to score in two successive games), the Nerazzurri dominated the game against Bologna to get back on the winning way. It's true that Inzaghi men are not always successful against the top clubs as they have not produced any spectacular high-margin victories over big clubs. However, 3-3 against FC Barcelona or 4-3 against ACF Fiorentina prove that Inter are ready to have fun and score a lot.
Atalanta form guide: D-W-L-W-L-L
Inter Milan form guide: W-W-W-W-L-W
Atalanta vs Inter Milan Head-To-Head Record:
| | | |
| --- | --- | --- |
| Atalanta Bergamo | Draw | Inter Milan |
| 27 | 36 | 74 |
The opponents failed to decide the winner twice last season, playing 0-0 and 2-2.
Previous matches:
Serie A. 17.01.2022, Atalanta v Inter – 0 : 0;
Serie A. 25.09.2021, Inter – Atalanta – 2 : 2;
Serie A. 09.03.2021, Inter v Atalanta – 1 : 0;
Serie A. 08.11.2020, Atalanta v Inter – 1 : 1;
Serie A. 02.08.2020, Atalanta v Inter – 0 : 2.
Atalanta vs Inter Milan Predicted XI:
Atalanta possible starting lineup (3-4-1-2): Musso; Toloi, Demiral, Djimsiti; Hateboer, Pasalic, Koopmeiners, Maehle; Ederson, Lookman; Zapata.
Inter Milan possible starting lineup (3-5-2): Onana; Skriniar, Acerbi, Bastoni; Dumfries, Barella, Calhanoglu, Mkhitaryan, Dimarco; Martinez, Dzeko.
Statistical preview of the match Atalanta vs Inter Milan:
Atalanta have failed to beat Inter in their last seven encounters. In this period, there have been five draws between the two sides and twice the Milanese have been stronger.
Atalanta have seen under 2.5 goals in 6 of their last 7 matches against Inter in all competitions.
Atalanta have scored less than 2.5 goals in 15 of their last 16 Serie A games.
There have been over 2.5 goals scored in 18 of Inter's last 21 Serie A games.
Inter have won 5 of their last 6 Serie A matches.
Inter have scored at least 2 goals in 5 of their last 6 Serie A matches.
Inter have scored less than 2.5 goals in 6 of their last 7 Serie A away matches.
Inter have scored and conceded in 10 of their last 11 Serie A matches on the road.
Atalanta are one of the best defensive teams in Serie A this season with 10 conceded goals after 14 rounds, sharing third place with Napoli.
The team's top scorer is Ademola Lukman with 6 goals. Brandon Soppy is the best among the assistants – 3 assists.
Inter are the most uncompromising team in Serie A, the only one who has never drawn.
Lautaro Martinez is Inter's top scorer with 6 goals while Nicolo Barella produces the most assists – 4.
What has been said before the match:
Gian Piero Gasperini, the Atalanta gaffer:
"There is never a clear path in the right direction, but the important thing is that we have a vision. Tomorrow there will be another high-level match, closing this first part of an anomalous season, with a very long break. Here come two teams who have equal points and will try to finish this first part of the season well."
"I have some evaluations of the season and the team but they are my own, football is beautiful because everyone can make their own"
"The January market can change the value of teams so much. This year I think it's difficult also from an economic point of view, I'm convinced that from January it will be a different season, but this is how it always was. We will have to verify the objectives of Atalanta for the future, if we value the young players we will take one direction, if we want to win a Scudetto another one, this pause will serve to the management to reflect and tell me which direction to take and I will do it".
"It is a team that didn't start well, but is of absolute quality, they lost a few games badly, but it's a phase that happens to everyone, except Napoli. Many of the team manage to bounce back, they can go on a great run of results, they have plenty of ability."
"We start again, it's a match with its own history, it will be complicated for both. It will be difficult to predict how it will go, we have to pay attention to everything. We are focused on Inter's capabilities. It is a team of outstanding quality, they play to win the championship. The one that has upset Napoli a little bit, but if you win 10 in a row it's difficult to keep up the pace. There is this obsession with the league table, but what does it mean? If you beat Inter you win the championship or if you lose you go down? Everyone has this obsession, but it doesn't concern me."
Simone Inzaghi, the Inter Milan gaffer:
"We know it will be a tough match, the difference will be the determination that the two teams show on the pitch. Both teams have had three days to prepare for the match in the best possible way".
"Something is missing in our game in the league: clearly we have to work more on individual incidents and details. In the Champions League, we managed to limit this problem in important matches, for example against Barcelona. We haven't managed it yet in the league: hopefully, we can do it for the first time tomorrow."
"The team will take the pitch to win every single game: after Juventus we had two days of analysis, then there was the excellent game against Bologna, but we must not look back. Let's think about tomorrow and Atalanta: it will be a very difficult challenge because we know that Bergamo is a very tough ground to play at".
Atalanta vs Inter Milan Prediction:
Atalanta are sliding back to their customary fifth or sixth position, and Inter can give them a push. The Bergamo side's defence is rapidly collapsing, conceding nine goals in the last six meetings. In the eight games prior to that, it was only three. Now, the La Sea will be facing one of Italy's top scorers, Lautaro Martinez, who has made 5+3 in the last 30 days. The Argentine, along with Dzeko and other partners, are expected to feast in order to make a bid for top-four before the WC starts.
Don`t miss out 👉: Kerala Blasters vs Goa: Preview and Prediction
Parimatch News staff prediction:
We say: Inter Milan to win and the match total over 2.5 – Yes.