AS Roma vs AC Milan. Prediction and Preview. Probable Lineups, Team News, Stats and more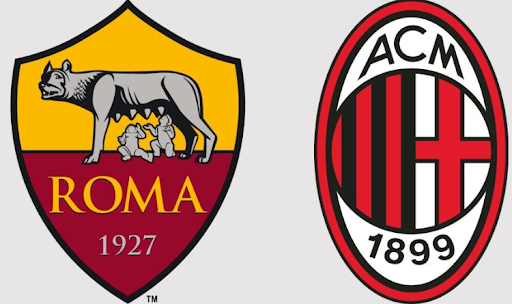 AS Roma will host AC Milan in the Serie A 32nd-tour match at Olimpico Stadium. The fixture will take place on Saturday, April 29, beginning at 21:30 IST.

What can we expect this Saturday night? Parimatch News will tell you everything you need to know ahead of the upcoming match.
Roma News & Current Form:
The opponents are fighting hard to qualify for the UEFA Champions League: by the time they face each other, it is Milan who occupy fourth place – the last place that guarantees a ticket to the main European Cups. Roma, however, have earned the same number of points (56) in 31 rounds and are second only to the Rossoneri in extra points.
Roma played out a UEFA Europa League quarter-final against Feyenoord Rotterdam FC last week (4 – 1). Mourinho's side played 120 minutes but pulled out a win and made it through to the Europa League semi-finals against Germany's Bayer 04 Leverkusen.
The Romans approach the game in fifth place in the standings and it can be said that the Wolves have managed to show their best side this season. Last week, the home side suffered a sensitive 1 – 3 defeat at home to Atalanta BC, apparently UEL took too much energy. In the crucial encounter, the Romans dominated the initiative (possession 37% to 63%, shots on goal 7:14), but the opponents were more fortunate in terms of execution.
It is important to note that, at home and away, Roma are often two different teams. José Mourinho's side have scored 23 goals in the league this season, the worst total among the Serie A sides, but Roma have netted nine times in their last three home games.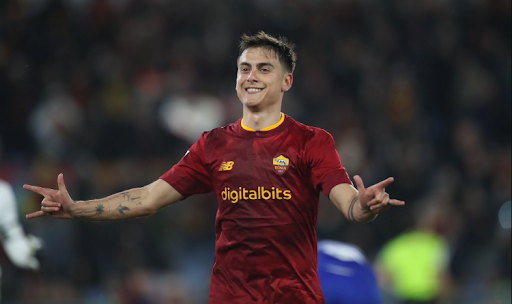 The metropolitan team scored 31 points in 15 games on home soil. The results were as follows: 10 wins, 1 draw and 4 defeats. Incidentally, there is no other team in Serie A that has conceded even less in the home ground, Roma have conceded just nine goals.
Three defenders – Chris Smalling, Diego Llorente and Rick Karsdorp – will not be playing against Milan. Paulo Dybala, who is Roma's leading goalscorer, will also not be able to help his teammates.
José Mourinho's side are characterized by very strong defensive play and by playing in transition phases against their opponents. In terms of the number of expected goals conceded (xGA = 0.79), it ranks 1st in Serie A. The team's main misfortune is poor goalscoring. In 31 games, Roma's players have scored just 43 goals.
AC Milan News & Current Form:
Milan are currently fourth in the Serie A standings. Yes, the return of 15 points to Juventus FC has slightly ruined the plans of all teams below third place. However, Pioli's men are now not too far behind the Turin side, three points behind.
The season is shaping up nicely for the Rossoneri, given the team's success in all championships. On their last matchday, the Rossoneri hosted a struggling US  Lecce at home to San Siro and had no problems against their weaker opponents. It was not a sparkling match but it was Rafael Leao who put the visitors on their backs with a 2 – 0 win.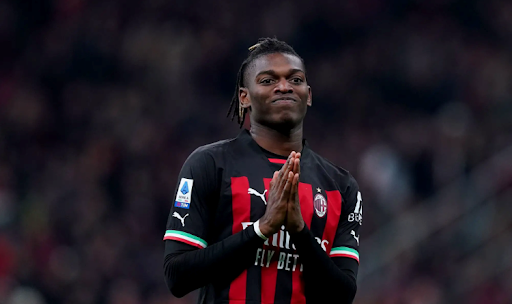 Overall, Milan continue their unbeaten streak in Serie A with 4 meetings (2 wins and 2 draws). Remarkably, Milan have conceded only 1 goal in these 4 games. But during the current season, Milan have been regularly misfiring on the road, as evidenced by the statistics: 6 wins, 5 draws and 5 defeats. The players have scored 21 goals and conceded 20. Furthermore, of their previous 4 away games, Pioli's men had only won one.
In addition, Stefano Pioli's side made it to the semi-finals of the Champions League on the international stage. The Red and Blacks beat Serie A leaders SSC Napoli in the quarter-finals (2-1 on aggregate) and will now face another Italian club, Inter. The club's top scorer, Rafael Leao (13+9), has been in superb form, scoring four goals in the past four games.
Roma form guide: W-W-L-W-W-L
AC Milan form guide: W-D-W-D-D-W
Roma vs AC Milan Head-To-Head Record:
June 28, 2020: AC Milan 2 – 0 AS Roma (Serie A);
October 26, 2020: AC Milan 3 – 3 AS Roma (Serie A);
February 28, 2021: AS Roma 1 – 2 AC Milan (Serie A);
October 31, 2021: AS Roma 1 – 2 AC Milan (Serie A);
January 6, 2022: AC Milan 3 – 1 AS Roma (Serie A);
January 8, 2023: AC Milan 2 – 2 AS Roma (Serie A).
Roma vs AC Milan Predicted XI:
Roma possible starting lineup (3-4-1-2): Patricio; Mancini, Kumbulla, Ibanez; Zalewski, Cristante, Matic, Spinazzola; Pellegrini, El Shaarawy; Abraham.
AC Milan possible starting lineup (4-2-3-1): Maignan; Calabria, Kjaer, Tomori, Hernandez; Tonali, Krunic; Diaz, Bennacer, Leao; Giroud.
Statistical preview of the match Roma vs AC Milan:
Roma's First XI average age is 28.3 yrs.
Milan's First XI average age is 26.4 yrs.
In January's first-round clash in the capital, the two sides drew, with the Romans only able to pull level in the final ten minutes, 2-2.
This season, AS Roma are proud of their excellent home defense having conceded just 9 goals in 15 meetings.
AC Milan have been playing worse away rather than on their field, scoring 23 points compared to their home side's 33.
Roma have won their last 3 matches at home.
Milan are without a loss in their last 6 games.
Milan are unbeaten in their last 6 games against this foe.
Milan conceded an average of 0.40 goals per game in their last 5 games.
Roma are scoring an average of 1.80 goals per game in their last 5 games.
In their last 5 games Roma conceded an average of 1.00 goals per game.
Milan are scoring an average of 1.00 goals per game in their last 5 games.
Roma's top scorers: Paulo Dybala (15+7), Lorenzo Pellegrini (8+9), Tammy Abraham (8+5).
Milan's top scorers: Rafael Leao (13+9), Olivier Giroud (13+6), Brahim Diaz (6+6).
What has been said before the match:
Roma's boss José Mourinho ahead of the important game for a place in Eurocups:
"I do not agree that we moved the ball too slowly in the match with Atalanta. I think with our limitations, we had a very good performance. It is not possible to remove incidents from the game, as they can decide the result, but they really were individual incidents."
"We were in control in the first half, without creating much, but being in complete control. The opening goal was an incident, as a player lost the ball on the left, then Tammy should've just drawn a foul and finished the move there, but instead we stood there watching the ball and Pasalic scored."
"We ended the match with nine men and still hit the upright, which would've been 3-2. It is very, very difficult for me to be critical of this squad. It plays within its limits. I don't want to say today's result is unjust, because mistakes are part of the game and you pay for those, but those who played and don't usually play, those who came off the bench to help out, I am super satisfied with the lads."
"I think every coach, even in the richest clubs, will have a problem when players are missing. For some teams it is a small problem, for us it is a huge problem. Smalling is Smalling, Diego was adapting very well and now he too is out. Obviously, it will be very tough for us."
Coach of AC Milan Stefano Pioli about the opponent and his team's state:
"Roma have a very solid, compact and organized defense. Going forwards they have players who are capable of producing at any time, and at home in 2023 they have almost always scored. Mourinho has created an intensity and a high level of play."
"We don't want to be influenced by them, we want to play our game. We know their abilities, and we don't want to think too much about the reverse fixture. We will have to be attentive to the situations where they are dangerous, such as set pieces."
"In every season, there are times when things do not go well, but we are still in a position to achieve our goals. We are focussed on Roma and claiming three points, but we know that it will be a tricky match, both physically and mentally. However, we are used to playing frequently and at a high level: I work with professionals who know how to recover from games, I hope we will be able to do so this weekend."
"My players are like my children. I talk to them every day: a lot about football, but I also understand that they have to be listened to about everything that goes on in the life of young boys. Leão is the player who has spent the most time in my office over the years, so my bond with him is very strong."
"Now our focus is only on the match against Roma: the result will not decide the final table but it will have a big impact."
Roma vs AC Milan Prediction:
AC Milan have failed to score in three of their last four Serie A games, but that does not appear to be the main reason for their likely failure. Pioli has an excellent squad at his disposal, but the Rossoneri are not always successful when they are playing on the road at the domestic arena (only six wins in 16 games). Roma, in turn, are performing well at home – the aura of the native Stadio Olimpico is inspirational. Dybala and Co. boast ten wins in 15 matches. And practice shows that Mourinho knows how to motivate his team in important matches, and for the Romans, this is surely one of their finals on the way to the 23/24 UCL campaign.
However, it is certainly worth considering the Wolves' worrying trend – Roma have been unable to beat the Devils for a long time – six games in a row now. On a longer stretch, things look even more bleak: the Yellow and Reds have won just once in their last 10 head-to-head encounters. The extra reason to go all out on Saturday.
Although the Special One have had some tremendous experience in match-ups involving enormous stress and pressure, it's worth sticking with the option of a draw here. As, in addition to the above trend in head-to-head encounters, the fact that Milan have hardly lost a game since the start of February – only two defeats in 14 games in all competitions – should also be taken into consideration. Moreover, Pioli's charges have also conceded very little – in those 14 games, the Red and Black have allowed only nine goals. Given the home side's overall defensive pattern and the visitors' reluctance to open up too much, we do not expect a goal-rich game.
Don`t miss out 👉: Best XI of the 2023 Super Cup ft. Mauricio, Amrinder, Gil
Parimatch News staff prediction:
We say: AS Roma will not lose and the match total will be less than 3.5 – Yes.