Arsenal vs Manchester City. Prediction and Preview. Probable Lineups, Team News, Stats and more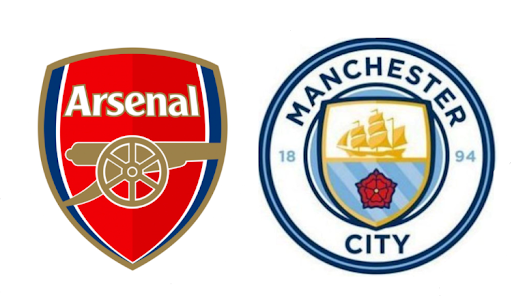 Arsenal FC will host Manchester City FC in the English Premier League 12nd-tour match at Emirates Stadium. The fixture will take place on Thursday, February 16, beginning at 01:00 IST.
For Arsenal, it's been almost two decades since they've claimed the championship title, but this season the lads of Mikel Arteta seem to be in a serious quest for glory. However, their dreams may not come true without defeating the reigning champions, Manchester City.
The original face-off was supposed to take place back in October, but due to the chain of postponements, the match has been pushed to February. Currently, Manchester City is hot on the heels of the Red and Whites, trailing by only 3 points. However, the Gunners have a game in reserve, which, for the time being, makes it possible to take the excessive pressure off.
Both teams have had their share of struggles this season, with Arsenal going winless in their last two games and scoring only one goal. Manchester City, too, has not been their usual dominant self, occasionally dropping points despite their impressive addition of Erling Haaland.
The stage is set for a battle of epic proportions. Will Arsenal maintain their lead and increase their chances for the long-coveted title? Or will MC manage to minimize the gap and leverage their experience to seamlessly ascend to the top and continue their reign as champions? The title race is far from over, Parimatch News will tell you everything you need to know ahead of the upcoming match.
Don`t miss out 👉: Chelsea vs Borussia Dortmund: Preview and Prediction
Arsenal News & Current Form:
Arsenal fans are now in anticipation of the championship title, although they are afraid of scaring their luck. After nineteen years, the Gunners are very close to that luck. They've only played one round so far, but they've already created a comfortable lead over their rivals. In this regard, the upcoming match against Manchester City is extremely important. The London side is almost flawless. But sometimes failures happen to them like the game with Everton in the previous round, where despite the huge possession and several chances in the end it was a minimum defeat.
After Manchester City's 0-1 loss to Tottenham in the 22nd tour, you'd think the EPL title race would be dead, but Arsenal breathed life into it. First, the Gunners lost to a nightmare Everton FC, who at the time were on a four-game winless streak (0-1). After that, the Londoners shared points with Brentford FC (1-1). At the same time, all of the team's leaders are healthy and playing, but Eddie Nketiah, Bukayo Saka, Gabriel Martinelli and Martin Ødegaard are all silent. Although, it's worth noting that Arteta's team was naturally robbed – a goal made by Ivan Toney could not be counted because of offside, which was missed by VAR. On the other hand, who was stopping Arsenal from leading more than 1-0 by that point. The head of the EPL referees publicly apologized for the mistake, and the referees were replaced for the upcoming match.
It turns out that the Londoners cannot win three games in a row. However, it's unlikely that we can talk about any crisis. More likely, a small slump, but it happened at a very bad time.
As a result, the gap between the Reds and City reduced to three points with a match in reserve. If the Blues win the h2h outing, they will finally catch up with their opponent and make them nervous. Arsenal will no longer have the right to make a mistake, although even recently the advantage over the pursuers was almost double-digit. The players of Arsenal suffer from a slow pace of play, reduced intensity of pressing and poor execution of chances.
The Emirates Stadium is still a fortress of the Gunners. In the last 18 home matches in all competitions only Brighton Hove Albion FC have managed to leave here with a victory in the English Football League Cup. In Premier League matches Arsenal have not lost at home for a very long time.
In general, in recent rounds in the English Premier League, the results are very surprising. Leaders are massively losing points and outsiders, on the contrary, are gaining them. It's too early to talk about the alignment of strength of the teams, but the trend is obvious, and neutral fans can only rejoice at such unpredictable results.
Former Arsenal head coach Arsene Wenger assessed the London club's prospects of becoming champions this EPL season:
"I would say yes, because I feel that all the teams who are normally a threat in the Premier League have dropped out of the race, and the only threat is City. And even Man City doesn't dominate like they did last year or two years ago. And I feel that since the beginning of this season, City have been more vulnerable defensively than in years past."
Manchester City News & Current Form:
City defeated Aston Villa FC 3-1 last weekend. This win was at home, but the away side of Josep Guardiola's side is much more unfortunate. The Citizens lost consecutively to Southampton FC (0-2), Manchester United FC (1-2) and Tottenham Hotspur FC (0-1).
The reigning champions have all the prerequisites to count on success. First, Pep's team won the recent Emirates FA Cup match against Arsenal (1-0). Yes, it's not the EPL, and the Londoners could take a cool attitude to the confrontation, but the result is the result. Secondly, it was the Blues' sixth consecutive victory over Arteta's charges. Plus City are trivializing their best run: four wins in five games against their opponent's two.
The participation of the Premier League top scorer Erling Haaland in the game is questionable. The Norwegian centre-forward was replaced at halftime against Aston Villa after suffering a painful kick to the thigh. Guardiola admitted that the substitution was made as a precaution and hopes that Haaland will be ready for the meeting.
While in previous years, Josep Guardiola's team showed its steadfastness and confidence on the way to winning league titles, this season Manchester City's play has been characterized as very unstable. Instability is inherent in all the leaders of the tournament this year. If you look at the results of the last rounds, none of the teams in the top five has been able to avoid losses. Therefore, the outcome for the championship title will have to wait until the end of spring.
Arsenal form guide: W-W-W-L-L-D
Manchester City form guide: L-W-W-W-L-W
Arsenal vs Manchester City Head-To-Head Record:
| | | |
| --- | --- | --- |
| Arsenal | Draw | Manchester City |
| 98 | 45 | 63 |
October 17, 2020: Manchester City 1 – 0 Arsenal (Premier League);
December 22, 2020: Arsenal 1 – 4 Manchester City (League Cup);
February 21, 2021: Arsenal 0 – 1 Manchester City (Premier League);
August 28, 2021: Manchester City 5 – 0 Arsenal (Premier League);
January 1, 2022: Arsenal 1 – 2 Manchester City (Premier League);
January 27, 2023: Manchester City 1 – 0 Arsenal (FA Cup).
Arsenal vs Manchester City Predicted XI:
Arsenal's possible starting lineup (4-3-3): Ramsdale; White, Saliba, Gabriel, Zinchenko; Odegaard, Partey, Xhaka; Saka, Martinelli, Nketiah.
Manchester City's possible starting lineup (4-3-3): Ederson; Lewis, Dias, Laporte, Ake; De Bruyne, Rodri, Gundogan; Mahrez, Haaland, Grealish.
Statistical preview of the match Arsenal vs Manchester City:
Arsenal's First XI average age is 25.0 yrs.
City's First XI average age is 28.5 yrs.
Manchester City have won their last 6 games against this opponent.
Arsenal are without a loss in 10 of their last 12 games.
Manchester City have conceded an average of 0.80 goals per game in their last 5 games.
Manchester City are scoring in their last 6 games against this opponent.
Manchester City have scored in 11 of their last 13 games.
Manchester City are scoring an average of 2.20 goals per game in their last 5 games.
Arsenal are conceding an average of 1.00 goals per game in their last 5 games.
Arsenal conceded in the last 3 games.
Arsenal are scoring an average of 1.20 goals per game in their last 5 games.
What has been said before the match:
Pep Guardiola commented the game that will be held on Thursday:
"So far, they are the best team in the Premier League. We felt it a couple of weeks ago in the FA Cup. The commitment, they are sharp. It will be a big, big battle. You have to be ready."
"I do not truly believe one week ago we were out of form and now we're back in form. Every game is different, you can play well and win and everything is perfect but tomorrow you could lose. Tomorrow is an important one, everyone knows it, and we'll try to do our best. After the Arsenal victory there was this togetherness, they are incredible human beings. I have no complaints. Everyone makes mistakes, me first."
"The mood has been good, really, really good for many years. Many things happen, such as success, but sometimes little things must be adjusted to understand things differently. We are delighted to be together not because we win against Villa or lose against Spurs Tottenham Hotspur."
Mikel Arteta is very unsatisfied with the VAR mistake:
"We ended the game with a huge anger because that wasn't a human error, that was a big not understanding your job and that's not acceptable. That costs Arsenal two points. We appreciate the apology and the explanation at the same time.I will only be satisfied if they give me the two points back which is not going to be the case."
"That certainly has made our players, staff and fans even stronger and with more desire to pass this hurdle that they put on us."
"We'll play with 15 players tomorrow! They are so into it with every single ball and giving us energy and support, and basically everything they have been doing. Let's enjoy it, a beautiful night on a really special day. The atmosphere we are generating at the Emirates is incredible. The players are talking about it, and it makes it very special to be part of it."
About the opponent, he said:
"What they have done in the last six years, they absolutely merit it – on the pitch and the way they play, the way they have competed and how they have gone through difficulties.
"When I was working there, it was an incredible experience on a personal and professional level, to be with Guardiola, all the coaching staff and the players at the time. Like every experience, it made me a better person, a better coach for sure. You use those experiences for your own career."
"For us, the challenge is to get to that level and we need to use that challenge and that energy to say 'this is where we want to be.' That is the level, and we are heading towards it."
Arsenal vs Manchester City Prediction:
Since both clubs are not in peak form at the moment, a draw would be a sensible scenario. True, the head-to-head encounters are entirely in favour of City, who have won the last 10 games between them in the EPL and 9 of their last 10 games overall (Arsenal have only prevailed in the FA Cup semi-finals in the summer of 2020).
But this season, the Gunners are finally showing the fire and determination that has been absent for years. Arteta's squad will leave it all on the field, fighting tooth and nail to avoid defeat. The stats back them up too, with only one loss in their last 15 Premier League games. And in the recent cup encounter, the field saw two evenly matched teams, where Arsenal looked brave and even seemed more favourable for most of the time despite losing minimally.
With the table's top spot up for grabs, the Gunners are more motivated than ever, drawing inspiration from the support of their fans in the stands. Arsenal simply can't afford to lose, and the players know it. For many of them, this may be the only shot they have at the championship.
Don`t miss out 👉: Goa vs Chennaiyin: Preview and Prediction
Parimatch News staff prediction:
We say: Arsenal will not lose – Yes.