Arsenal vs Fulham. Prediction and Preview. Probable Lineups, Team News, Stats, and more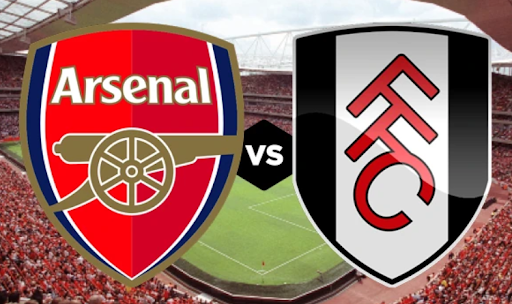 Arsenal and Fulham will meet in another London derby on 26 August. Will the Gunners pick up their third win in a row tonight?
Arsenal FC will host Fulham FC in the English Premier League 3rd-round match at the Emirates Stadium. The fixture will take place on Saturday, August 26, beginning at 19:30 IST.
Parimatch News will tell you everything you need to know ahead of the upcoming match.
Arsenal News & Current Form:
Only three clubs have yet to lose points in the new campaign. Those clubs are Arsenal, Brighton & Hove Albion FC and Manchester City. The Gunners started the EPL campaign with a 2 – 1 win over Nottingham Forest FC, with the home side having 79 percent of the possession and 15 shots on goal.
After that, Mikel Arteta's side beat Crystal Palace FC 1 – 0 thanks to a penalty from Martin Odegaard in the second half. At the same time, from the 67th minute the team played in the minority after the suspension of Japanese defender Takehiro Tomiyasu.
Injuries to key players are haunting the team, preventing them from performing their best and finally taking the top division crown. Gabriel Jesus, a talented striker, has made a welcome return to training after recovering from a knee injury that sidelined him at the start of the Premier League season.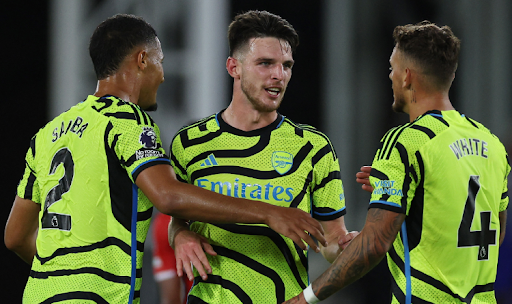 The Brazilian player suffered a setback at the beginning of August and had to undergo minor surgery. However, he has now resumed training with the club's core group, which gives hope for his imminent return to competitive play.
The summer-signed Dutch midfielder Jurrien Timber and center-back Mohamed Elneny will also miss the match. Oleksandr Zinchenko, who returned to action on Monday, is expected to regain his place on the left flank of the defense, while Odegaard, Bukayo Saka, Kai Havertz and Declan Rice will make up the attacking unit.
Fulham News & Current Form:
After making it to the EPL last season, Fulham had no problem maintaining their spot in the elite and even contended for a while to qualify for the European Cups. In the end, the Cottagers finished in 10th place and hope to repeat that success in the upcoming draw. The task will certainly not be easy, especially as striker Aleksandar Mitrovic recently succumbed to persuasion and left the team to join Saudi Arabian club Al-Hilal.
They got off to a good start to the season with a 0 –  1 win over Everton FC, but suffered a 3 – 0 home defeat to Brentford FC last weekend with a double from Bryan Mbeumo and a fine strike from Yoane Wissa. Before this weekend, the visitors were languishing in 13th place in the standings, but if successful, they have a chance to consolidate their position in the top half.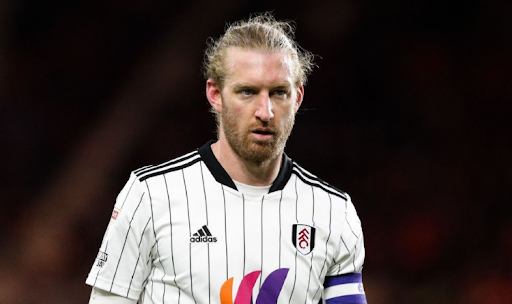 However, in the last match the opponents were a little bit lucky. In the middle of the second half, Marco Silva was left with ten men – Tim Ream left the field after the second yellow card.
There were no other absentees: key midfielder Joao Palhinha returned to the line-up. In addition to Mitrovic, Manor Salomon, who signed for Tottenham Hotspur FC, has also left Fulham.
Arsenal form guide: W-W
Fulham form guide: W-L
Arsenal vs Fulham Head-To-Head Record:
January 1, 2019: Arsenal 4 – 1 Fulham (Premier League);
September 12, 2020: Fulham 0 – 3 Arsenal (Premier League);
April 18, 2021: Arsenal 1 – 1 Fulham (Premier League);
August 27, 2022: Arsenal 2 – 1 Fulham (Premier League);
March 12, 2023: Fulham 0 – 3 Arsenal (Premier League).
Arsenal vs Fulham Predicted XI:
Arsenal's possible starting lineup (4-3-3): Ramsdale; White, Saliba, Gabriel, Zinchenko; Odegaard, Rice, Havertz; Saka, Nketiah, Martinelli.
Fulham's possible starting lineup (4-2-3-1): Leno; Tete, Diop, Bassey, Robinson; Reed, Palhinha; Traore, Pereira, Decordova-Reid; Jimenez.
Statistical preview of the match Arsenal vs Fulham:
Arsenal's First XI average age is 24.8 years, while the total value of the squad is 1.21 bln euros.
Fulham's First XI average age is 28.1 years, while the total value of the squad is 244 mln euros.
Arsenal are on a 6-match unbeaten run.
Paul Tierney has been appointed as the match official. The referee carried out 34 matches last season, taking into account all tournaments. During this time he has shown an average of 3.79 yellow cards per game and three red cards in total. The referee also whistles 21.44 fouls per game on average.
Arsenal serve an average of 6.3 corners per game, while Fulham allow 5.25 crosses from the corner flag near their own goal. The opponents are not playing rough – if we go by last season's statistics. Arsenal collected on average 1.3 bookings per game and Fulham 1.65.
Fulham have two wins and three defeats in their last five games.
Arsenal have conceded in 7 of their last 8 games at home in the Premier League.
The Cottagers have failed to win any of their last 10 meetings with Arsenal in the EPL, suffering eight defeats in the process.
It is also worth noting that the Gunners have scored more than 2.5 goals in six of their last 10 head-to-head matches.
What has been said before the match:
Coach of the Gunners Mikel Arteta about the upcoming opponent:
"I think what Marco and the coaching staff have done is remarkable. The way they played last season, where they finished in the Premier League and especially the way they did it, was incredible."
"He is a coach that I always admire because they're really well organized, they have really clear ideas of what they want to do, and you can see his team exactly in the way that he wants them. Tomorrow, we're going to have a tough match."
"The majority of the group has been there for a while and they've been doing very well with that core group. It is true that Mitrovic gave them a different dimension but Raul Jimenez is a very proven goalscorer in this league as he did extremely well at Wolves. They have the resources and the capacity to hurt you, and tomorrow again, we will see that for sure."
Player of Fulham Kenny Tete about his team's recent results:
"Unfortunately, we didn't have a good result against Brentford but we've had a good week and we're looking forward to playing on Saturday. I think Arsenal have had some great signings. They are stronger than last year, but we're looking forward to playing against them."
"While we've analyzed our last game, we've also done our analysis on them. First of all, we have to focus on ourselves, make sure we're in the right shape. It's a game of football so it can go both ways."
"It was not only a good year for me, but also for Fulham. We did really well, we were really solid, we knew exactly what to do, and let's see if we can do better this year."
Arsenal vs Fulham Prediction:
There are objective arguments in favor of Arsenal's triumph whilst keeping the number of goals in the match low. The Gunners themselves are leaning towards pragmatism in order to gain points as we saw the start of the season. And it is aggravated by the fact that Fulham became quite inexpressive in attack after the departure of Mitrovic, the leader of the attack.
However, there is a strong feeling that Arsenal will deliver much more confident and convincing football after 2 calibrating shaky matchdays, where there were quite a lot of questions about the contents, especially considering that the match will take place at the Emirates Stadium, where the Gunners are almost unbeaten (they have lost only once in the last 9 matches, considering the 22/23 campaign). In addition, the core striker Gabriel Jesus is ready for the match as per Arteta – a strong input to increase the production of goals.
This hypothesis is also supported by the lax defensive performance of the future vis-a-vis, just remember how many shots and chances Fulham faced against Everton and Brentford: 19 and 10. Which led to horrendous Expected Goals Conceded figures of 2.7 and 3.7 respectively. Moreover, the Cottagers will have to play without their main center-back, Tim Ream, as he received a red card in the previous game. Will Calvin Bassey, who has just joined the squad, be able to replace him properly? Very unlikely, given how dominant and pushy the Red and Whites are at the Emirates.
Personal statistics are also on the side of the North Londoners: in the Premier League, the rivals have played 16 matches (5 at Highbury, 9 at the Emirates) since the 2001/2002 season – the Cottagers have failed to beat the hosts even once.
The big question is whether the hosts will be thrashed or whether Fulham will bite back, trenching in their own third in the hope of snatching at least a point. Bearing in mind the last season and the fact that the visitors have held a +1.5 head-to-head advantage in all their outings against strong opponents, it is reasonable to assume that the trend could continue. This also includes Arsenal's opening rounds, where they have won 2 games, but both by just 1 goal.
Oh yes, and the figure of Fulham goalkeeper Bernd Leno is also worth mentioning. The German produced a very high quality last season and he continued this momentum as he literally redeemed the game against the Toffees, earning him the Man of the Match award. However, despite his shot-stopping abilities, the ex-Arsenal player is extremely limited in the passing aspect (for which he was sold), and this disadvantage will not allow Fulham to counter-press using their box, especially considering the expected feature of the newly arrived center-back from Ajax. Thus, we expect the Black and Whites to play at the expense of long balls, sacrificing ball control, but taking the game to the center of the pitch. Otherwise, the risk of a resultant mistake is extremely high
Thus, there is no grounds to claim that Fulham can resist. Arsenal's victory is the thread running through the reasoning. Will we see more or less than 2.5 goals? Without Mitrovic (and Salomon), there are doubts about Fulham's attacking potential and certainly we shouldn't count on them scoring. And that's a plus in the piggy bank of a potentially low total, not forgetting the excellent play on the line of the German goalie. Besides, Arsenal have to be more pragmatic — the Champions League and much more serious opponents in the EPL are ahead. So we will go for a low total, but with a decent safety margin, as based on last season, the Red and Whites score an average of 2.3 goals per game, while Fulham score 1.4 (which is considered an overperformance from the Cottagers; xG/90 – 1.2).
Parimatch News staff prediction:
We say: Arsenal will win with a match total less than 3.5 – Yes.
Don`t miss out 👉: Goa vs Chennaiyin: Preview and Prediction