Arsenal could buy Inter`s defender in case of Bellerin's leaving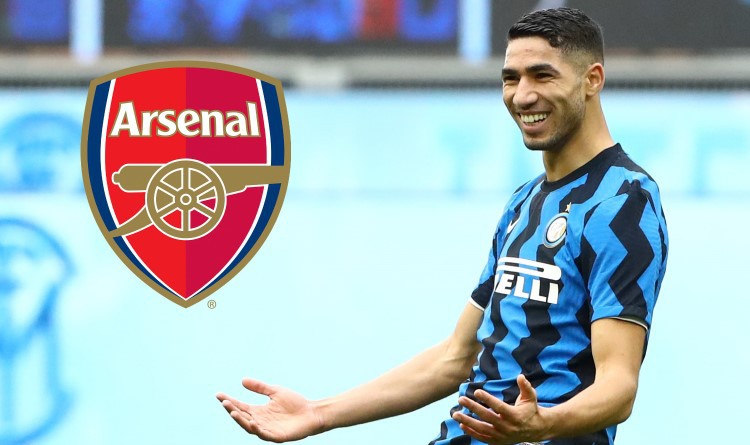 Arsenal are exploring possible candidates for the right-back position. The club started to work on this subject as they expect Hector Bellerin to leave the team.
It is known that Paris Saint-Germain are interested in Arsenal defender. The French club have previously made attempts to get the Spanish player but failed to make a deal at that time.
One major media source indicates that the Parisians are still keen to see Bellerin at their club. It is reported that Londoners will request 50 million euros for the transfer.
Bellerín started his career at Barcelona, and moved to Arsenal in 2011. On 21 November 2016, he signed a long-term contract
In case of his departure, the Gunners will try to find a replacement and their priority target is Inter's defender Ashraf Hakimi. The highly-rated 22-year-old only moved to San Siro from Real Madrid in the summer of 2020 for 40 million euros excluding bonuses.
Hakimi's representative, Alejandro Camano, spoke on the speculation surrounding his client:
"As of today, he is very happy to play for such an important club. I don't know what the future holds, but I say today that Hakimi is happy and his team is Inter. The objective is to win the Scudetto. After that, Inter's situation at the club level is complicated, but I repeat: we are very happy here in football terms. He has a five-year contract, we signed because we were so confident of Inter's project. We'll see what happens in future, but this is a very important step in his career. We certainly don't intend on leaving the team in such a delicate situation."
Don`t miss out 💥: Laporta may borrow funds from the bank to complete the transfer of Haaland to Barcelona
Hakimi has played 26 games for Inter this Serie A season, scoring 6 goals and providing 4 assists.
Hector played 180 games for the London club so far, his contract expires in 2021.