Ansu Fati is close to following Pedri in extending FC Barcelona contract with a record €1B release clause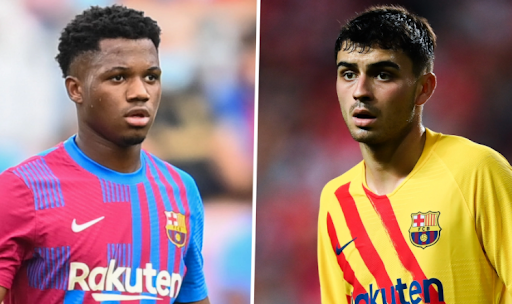 Youth players have been promised a huge amount of playing time
FC Barcelona have announced a contract renewal for promising young talent Pedri. The unusual €1 billion buy-out fee sparked everyone's attention.
The 18-year-old has agreed a deal with the club until 2026. Such amount of the release clause is meant to prevent any transfers as the Blaugrana management consider the midfielder as a future star. The official signing ceremony will take place on Friday.
In the 2020/21 season, Pedri González appeared in 53 games in all competitions and won the Spanish Cup. He also played in 21 games for the Spanish national team. Notably, as a member of the Spanish team at the Olympic Games in Japan, he claimed the silver medal after losing the final to Brazil in extra time.
The Catalan club acquired Pedri as a 16-year-old from Las Palmas for five million euros in September 2019. The midfielder joined the Catalan main squad in the summer of 2020 and almost immediately became a starter.
At the beginning of the current season, the player was injured and is currently recovering.
Read more about Barcelona💥: Ronald Koeman is on the verge of getting sacked after a 0-3 defeat in the Champions League
Joan Laporta believes that no matter what, by trusting in the process and ideals, the brighter days will be just around the corner for Barca, he has faith in his young players.
The team's other gifted player – Ansu Fati – is also known to be in talks to extend the contract.
"Ansu Fati represents hopes and dreams, I liked the way he returned to action and the gratitude he had towards the club medical staff and his family. We're still getting to know his personality, but that he wanted the No.10 shirt and asked the permission of the captains for it shows his humility"

– the club president once described the player.
Barcelona's finance department are known to have pushed Laporta this summer to part ways with Fati in order to keep Lionel Messi at the club. Leo's inner circle, in turn, suggested that the president should sell some young players so that the financial situation at Barcelona could improve. 
However, Laporta was firm in his decision not to let Fati go under any circumstances. The rest happened as we know.
The story 👉: Lionel Messi in tears as he confirms FC Barcelona exit: 'I never imagined having to say goodbye'