Ajax goalkeeper Onana banned for 1 year for doping violation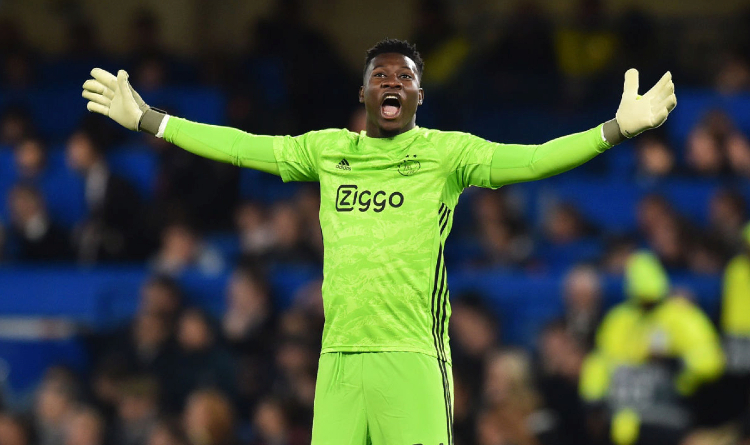 Andre Onana, the goalkeeper of Ajax and the national team of Cameroon
The sensation team of the 2018-19 Champions League campaign has lost one of its main players for one year because of a prohibited substance found in his blood.
After a routine doping test furosemide was found in the 24-year-old's urine. This immediately led to a UEFA disqualification, which is starting today and applies to all competitions.
Ajax explained that on October 30, the Cameroonian felt unwell and took a pill of medicine that had been prescribed to his wife. He was unaware that a banned substance was contained in the medication.
The disciplinary body of the football association has stated that Onana had no intention of cheating. But it was the athlete's responsibility to make sure that no banned substances entered his system.
Managing director Edwin van der Sar commented:
"We explicitly renounce performance-enhancing drugs, we obviously stand for a clean sport. This is a terrible setback, for Andre himself but certainly also for us as a club. Andre is a top goalkeeper, who has proven his worth for Ajax for years and is very popular with the fans. We had hoped for a conditional suspension or for a suspension much shorter than these twelve months because it was arguably not intended to strengthen his body and thus improve his performance. "
Onana and Ajax will appeal the decision to the Court of Arbitration for Sport (CAS).
Ajax have been a phenomenon in the UCL campaign 2018-19 with their whole team being praised for their performance and 'Cruyffism', with their giant-killing performances. Although the goalkeeper Andre Onana was hardly mentioned enough. The keeper stood strong with his communication to the defenders being clear and well-heard, accompanied by his daring decision-making going for aerial balls over the defenders. His ball distribution was also at a high level.
Terrific Ajax and road to the UCL Semi-final 2018/19:
Only Alisson made more saves (46) than any other goalkeeper in the 2018-19 Champions League; eight in the final took him past André Onana (40).
Andre signed a contract with Ajax in May 2017, running until 2021. In March 2019 he signed a further new contract, until June 2022. He played a total of 201 matches for Ajax.