AC Milan fans are outraged: Hakan Çalhanoglu joins Inter to replace Eriksen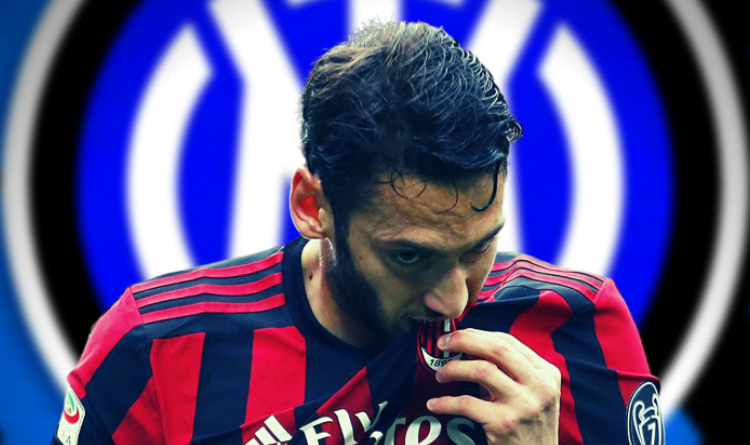 After 4 years at AC Milan, the Turk made the jump to the camp of his former club`s main rivals
The Serie A champions have officially confirmed that Hakan Calhanoglu has signed a contract until 2024, coming to the club as a free agent.
The reigning Scudetto champions are reassuring themselves and are acquiring a creative player who is adapted to Italy. That was a required step after Eriksen suffered a cardiac arrest during the Euro 2020 match.
The story💥: Denmark national team doctor: "Eriksen was almost dead, I don't know how we managed to get him back"
The Turkish midfielder has played for the Rossoneri since the 2017/18 season. He was unable to reach an extension with the club and is leaving as a free agent.
The player is expected to receive 5 million euros per year and will also be paid one million euros as a signing bonus. It is reported that AC Milan were offering €4 million plus a bonus of around €500,000, which is not significantly less than what Inter offered.
Fans consider this move as a true betrayal by the player, especially since he spent four whole seasons at the San Siro. They are offended and blame the 27-year-old Turk under his goodbye message in an Instagram post.
The Milan club seems to be in trouble, as this is not the first player from the starting lineup that left for free.
Don`t miss out💥: Italy international Gianluigi Donnarumma to PSG? Former AC Milan goalkeeper is one foot from contract signing
In 33 Serie A games of last season, he scored 4 goals and made 9 assists.
The Turkish national team was eliminated from Euro 2020 with 0 points in three games.