5 Players Tottenham Hotspur should sell ahead of the 2023-24 Premier League Season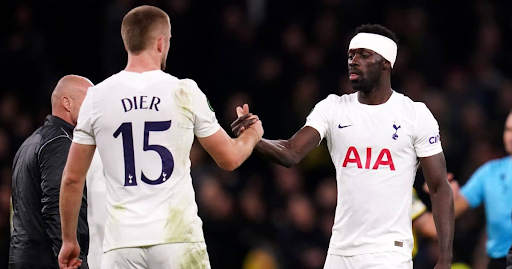 Eric Dier and Davinson Sanchez could both be out of Tottenham Hotspur this summer
Tottenham Hotspur had a disastrous 2022-23 Premier League season. They finished eighth in the league table, missed out on European football for the first time since the 2009-10 PL season, and also were not spared from the blushes with former manager Antonio Conte criticizing the club's culture and players while being in charge.
Now, however, they will be hoping for a fresh start under the leadership of Australian manager Ange Postecoglou. It will be crucial for Spurs to do smart business in the summer transfer window, but before acquisitions, they must think of outgoings.
Here are five players Spurs must sell ahead of the 2022-23 Premier League season:
#5 Tanguy Ndombele
Tanguy Ndombele arrived in North London for £55.45 million and many expected the former Olympique Lyonnais midfielder to be among the best in the Premier League. But what happened next was completely the opposite, as Ndombele failed to get going at all in the white shirt.
Though he has played 91 matches and has scored 10 goals, Ndombele has struggled to cope with the pace of the English league. Injuries and inconsistency have also been long-term issues with the Frenchman leading to former managers Jose Mourinho, Nuno Espirito Santo, and Antonio Conte choosing to leave him out of their plans.
He was loaned to Napoli this season, and though the team won the Serie A, Ndombele was not a vital cog in Luciano Spaletti's plans either. He played only 792 minutes across 30 matches. Even when he was handed starts, Ndombele had to be substituted around the hour mark as he could not complete the full 90 minutes in even a single game.
This speaks volumes about his lack of fitness, and with new manager Postecoglou known for his high-octane football, it will make sense if the club decides to sell Ndombele soon.
#4 Giovani Lo Celso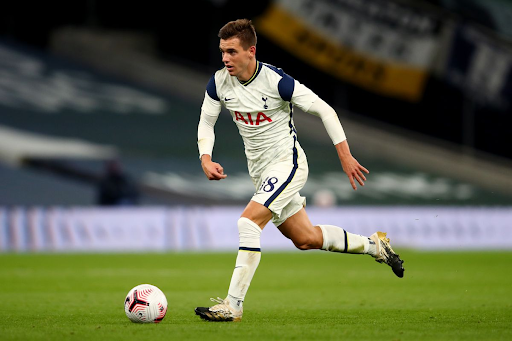 Like Ndombele, the second player on our list is also a midfielder who was not involved with the team last season. Giovani Lo Celso arrived in Tottenham Hotspur from Real Betis in 2019, initially on a one-season loan. Such were his performances that the team decided to exercise the buy option midway through the season itself, and the player delivered by playing a major role in their top-six finish.
Since that season, the Argentine has made only 47 appearances for the club. He was loaned out to La Liga side Villarreal in January 2022 and has since been a decent performer for the Yellow Submarine.
Having played an active role in his team's advancement to the UEFA Champions League semi-final last season, Le Celso played 22 La Liga matches this time around. He also scored two goals and gave three assists in those games, and understandably, Villarreal is reportedly interested in buying him on a permanent deal.
According to Argentine media, Lo Celso also has attracted interest from Aston Villa and with the North London-based club aiming to build a close-knit unit with determined professionals, it will be the right decision to let Lo Celso go and raise funds for the incoming players.
#3 Davinson Sanchez
Davinson Sanchez is the first player on our list who featured for Spurs last season and has been a part of the North London team for a long while. The Colombian centre-back arrived at Tottenham Hotspur back in 2017 for a big price tag of £42 million, after a stunning season with Ajax.
However, he never really lived up to the expectations. Sanchez has been a hit-or-miss player for Spurs for the last six years, with the tendency to commit a fatal mistake every now and then.
He played 18 Premier League matches last season, with his team keeping just four clean sheets in those games. Moreover, he is not among the most agile when it comes to defenders, and with Ange Postecoglou being a proponent of ball-playing centre-backs, it is not a surprise that recent reports suggest Spurs are looking to off-load Sanchez.
#2 Eric Dier
Arriving from Portugal's Sporting CP back in 2014, the English central defender has played 361 matches for Spurs but has never really looked comfortable except for the odd game.
He played 33 matches in the Premier League last season, where his team conceded 54 goals at an average of 1.6 goals every game. In addition to that, Dier and Sanchez are both lacking in pace and on the contrary, Postecoglou's teams are known to build from the back with ball-playing central defenders.
It is expected that the Australian manager will be looking for a new defender to partner FIFA World Cup-winning Cristian Romero at the heart of defense given the poor track records, the ideal scenario for the Spurs will be to ship out both Dier and Sanchez.
#1 Hugo Lloris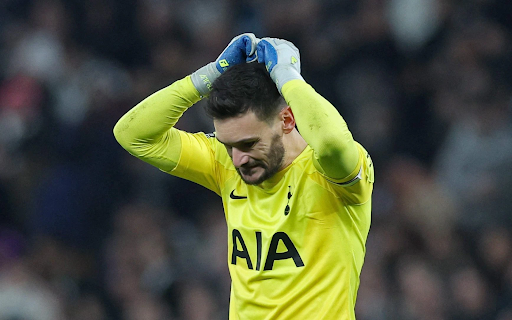 Our last mention on the list has been a part of Tottenham Hotspur for a long time, but unlike Dier and Sanchez, he will always remain a fan favourite despite his current form. Hugo Lloris arrived in North London as a young French kid, all the way back in 2012.
Though he has not won any major trophies in the last 11 years, Lloris has played 447 matches for Tottenham. Moreover, he also holds the record for the highest number of appearances for Spurs among non-British players. But in what comes as an unfortunate circumstance, his form has dipped massively at the last stage of his career.
Lloris played 25 Premier League games this season and kept only seven clean sheets, while also conceding 39 goals. It has been widely reported that Postecoglou is interested in signing Brentford's David Raya, and if they are successful in doing so, Lloris might have to leave the club.