5 Players Manchester United could sign ahead of the 2023-24 Premier League Season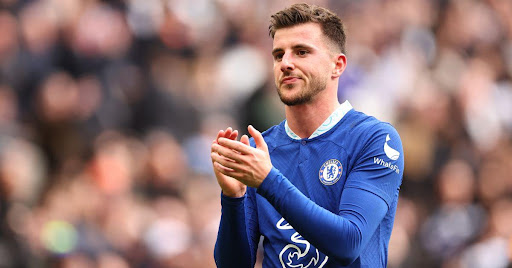 Mount has been the top transfer target of Manchester United in this summer transfer window
The 2022-23 season of the Premier League was full of surprises, especially for Manchester United. The Red Devils got a new head coach, Erik ten Hag and despite getting a dismal start with losses against the likes of Brighton and Brentford, they got back on winning ways.
Cristiano Ronaldo, who was a Manchester United icon, left the club in an extremely abrupt manner after blasting a few authoritative names. However, the arrival of Casemiro from Real Madrid and Lisandro Martínez from Ajax strengthened the side's core.
Marcus Rashford found his form back under the Dutch manager and eventually, they ended their season in the third spot above Liverpool, Tottenham, and Chelsea. Nevertheless, it was all about the last season and the next campaign starts with an all-new rhyme.
After a partially successful summer transfer window last year, Erik ten Hag has been looking forward to bolstering his squad with young players with a zestful attitude toward the game. Moreover, Manchester United has been a club that has always been surrounded by transfer rumors by hook or crook.
Likewise, before this upcoming season of the Premier League, various players are on the radar of Erik ten Hag and Co. Thus, without further ado, let's take a look at the 5 Players Manchester United could sign ahead of the 2023-24 Premier League season.
#5 Lucas Hernandez
Lucas Hernandez has always been a top prospect in the eyes of Manchester United. After he played a pivotal role in France's World Cup triumph in 2018, the Old Trafford club was eager to sign the Frenchman. However, he turned down their offers as he was loving his time at Diego Simeone's Atletico Madrid.
Nevertheless, amid all the rumors of him attempting to join PSG this summer, United still hopes to be a desired destination for the 27-year-old. Since joining Bayern Munich in 2019, Hernandez has failed to find a regular spot in the playing XI of the German champions. With Dayot Upamecano and Matthijs de Ligt being their regular starters, the Frenchman has been utterly sidelined in the last few years.
Thus, the 27-year-old is in the pursuit of joining a new club. Also, last year he only got to make 11 appearances for Bayern Munich. At the same time, Manchester United is looking forward to signing a couple of new reliable defenders, thus, fans can expect Hernandez to play in the Old Trafford in the 2023-24 season.
#4 Axel Disasi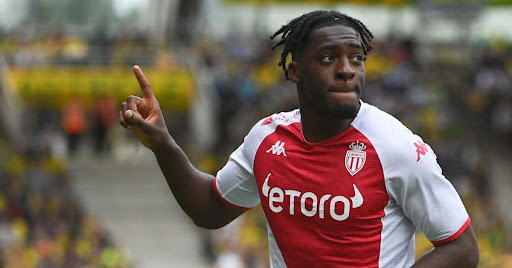 Manchester United has shown great interest in Monaco star Axel Disasi since last month. The 25-year-old was solid in the defense for the French side in 2022-23. Thus, with his astounding performance, he managed to grasp the attention of the Red Devils. Disasi's deal is expected to go around £34 million, nevertheless, the final price will be revealed when Erik ten Hag speaks to the central defender and his team in the coming days.
United is looking forward to strengthening their defensive unit with the addition of the Disasi. Moreover, the Frenchman also has three caps for his nation and interestingly, three of his appearances for France took place at the World Cup, last year. In addition to all of that, the 25-year-old has been eminently consistent for Les Rouge et Blanc as he made 38 appearances in the previous season.
Moreover, it's also revealed that the central defender is keen on a move to England because he has been playing in France since making his professional debut. Harry Maguire can potentially leave the club this summer, either on loan or permanently. Thus, to add more depth to the defense with the likes of Lisandro Martínez and Raphael Varane, Erik ten Hag sees Axel Disasi as the perfect prospect.
Despite being close to signing the 25-year-old club, United is concerned about Chelsea and Arsenal's interest in Axel Disasi. The Gunners have prioritized the move of Ajax defender, Jurrien Timber. On the other hand, the Blues are looking desperately for an apt replacement for Kalidou Koulibaly.
#3 Rasmus Hojlund
Erik ten Hag and Manchester United have been on the hunt for Rasmus Hojlund for a long time. The 20-year-old is nicknamed the 'the Danish Erling Haaland' because of his goal-scoring ability and physical build. The Red Devils are eyeing the Atalanta striker for a prolonged time because they think that he can be the last piece of their jigsaw puzzle.
The Dutch manager initially had Harry Kane, Victor Osimhen, and Randal Kolo Muani under his radar. However, due to excessive release clause amounts and competition from other clubs, Rasmus Hojlund has been the best preference for the former Ajax manager. The Dane is among the brightest prospects in football currently as he scored six goals in his five appearances for his country. Moreover, playing a total of 42 games last season, he scored 16 goals in addition to seven assists.
Last season, Cristiano Ronaldo was expected to lead the pack under the guidance of Erik Ten Hag at Old Trafford, however, that never happened. Manchester United also brought in Wout Weghorst with the hopes that he'll be the complete target man for them but he never lived up to the massive expectations attached to his name.
Looking at the statistics, the Dutch striker scored only twice in a total of 31 appearances throughout the season. Thus, the possibility of him getting a permanent deal with Manchester United is highly unlikely.
Moreover, Anthony Martial has never been the preferred choice of the Red Devils to play in the middle. Thus, Manchester United's pursuit of the proper poacher can potentially come to an end after the signing of 20-year-old Rasmus Hojlund.
#2 Andre Onana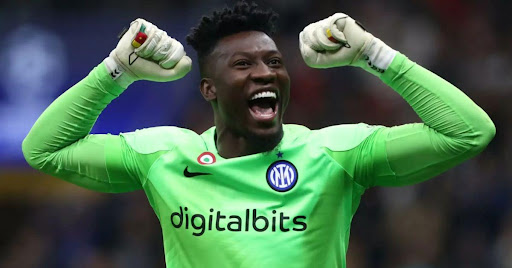 Former Ajax goalkeeper, who played 148 games for the Dutch club is another top figure on Erik ten Hag's transfer radar. Manchester United is trying its best to close the deal as soon as possible because a few other clubs are also joining the race to sign the Inter goalkeeper. He also led the Italian side to the final of the 2022-23 UEFA Champions League final, however, they eventually came up short against Pep Guardiola's Manchester City.
Initially, it was affirmed that United has also shown interest in Porto's Diogo Costa, Brentford's David Raya, and Anderlecht's Bart Verbruggen. However, Andre Onana has always been the closest one. The 27-year-old's deal is expected to go around £45m currently.
Manchester United's current No. 1 goalkeeper, David de Gea has always had a love-and-hate relationship with the fans and board at Old Trafford. He has been their hero on numerous occasions, while he has also been their most vicious villain at several junctures. Thus, his contract is about to expire next week and according to a few reports, the Red Devils are looking forward to signing a new No. 1 goalkeeper.
#1 Mason Mount
Manchester United are confident that they'll land Mason Mount at Old Trafford ahead of the 2023-24 Premier League season. Interestingly, Chelsea is on a player-selling rampage in this summer transfer window. From Kai Havertz to Kalidou Koulibaly, names that were signed as top prospects are leaving the club to join different clubs.
After a couple of offers and bids getting rejected by the Chelsea board, United is preparing to close the deal on a whopping £60 million. The 24-year-old has been highly reliable for Chelsea over the years as an attacking midfielder and even as a forward on either wing. His contract will be expiring in 2024 and the Blues would not prefer letting him leave on a free transfer making it highly likely for him to join ten Hag's Manchester United this summer.