5 Players Arsenal could sign ahead of the 2023-24 Premier League Season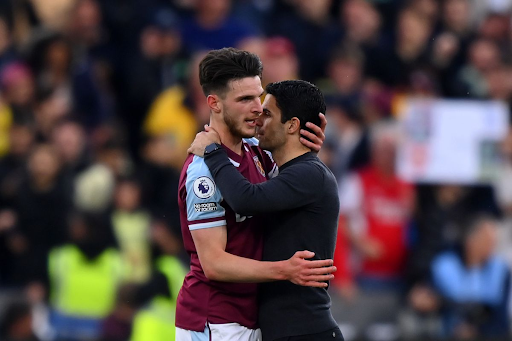 After signing Kai Havertz, Declan Rice could be the next big target for Mikel Arteta
They might have faltered at the last hurdle in the 2022-23 Premier League season, but it is quite clear that trusting Mikel Arteta's process is paying off for Arsenal. The sleeping giants from the English capital have woken up again, and are now challenging for titles.
Having come agonisingly close last season, it is expected that Arsenal will leave no stone unturned this season. They entered the transfer market with enormous ambitions – having already signed a star player from an opposition in Kai Havertz, while also actively working on a few other deals.
Here are five players Arsenal must sign in this window:
#5 Joao Cancelo
Besides a centre-back, it is understood that Arteta is also looking for a full-back, given that he is not particularly satisfied with Kieran Tierney's performance and might be looking to bring back Ben White, who played as a right-back last season, to his usual role of a centre-back.
Joao Cancelo, the Manchester City full-back who can play with equal guile on both flanks, could be Arteta's number 1 target for the position. After a fallout with Pep Guardiola, Cancelo was loaned out to Bayern Munich, but he did not quite find his ground in German football.
The Portugal international played a total of 21 matches, with his team keeping clean sheets in eight of those games. Besides that, he also helped his team out in the attacking department, scoring one goal and giving out six assists.
Though his numbers are not poor, considering he has a pass completion rate of 82.9% and also had 1135 touches, Thomas Tuchel is reportedly interested in signing another Manchester City full-back, Kyle Walker. With the Cityzens demanding £60 million for Cancelo, he could be a good addition to the Gunners.
#4 Timothy Castagne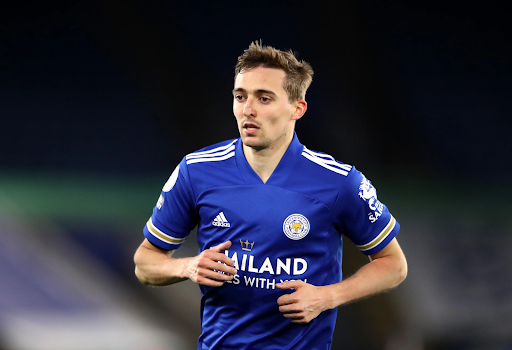 Although Cancelo will be Arteta's preferred option for the full-back slot, it needs to be taken into consideration that they have already spent £65 million on Havertz, and are likely to spend nearly £150 million more on Rice and Timber.
In such a situation, Arsenal might look to curtail the budget for the full-back slot, given that they are mostly looking for a backup option for Oleksandr Zinchenko and Takehiro Tomiyasu. Hence, Timothy Castagne could be the perfect fit for them.
With this team, Leicester City getting relegated, the Belgian right-back is available on the cheap. He played a total of 42 matches last season, scoring two goals and giving four assists, one of which was against Tottenham Hotspur. Meanwhile, the Foxes kept clean sheets in nine of those games.
#3 Moussa Diaby
Moussa Diaby is attracting interest from a number of teams and for good reasons as well. Playing for Bayer Leverkusen in Germany, the Frenchman scored 14 goals and got 11 assists for his team, while playing 48 games.
Diaby was influential not only in the Bundesliga but in European football as well. He scored two goals in the UEFA Champions League – both of them coming against La Liga giants Atletico Madrid and chipped in with three goals and an assist in the UEFA Europa League as well.
Thanks to his impressive performances, France's head coach Didier Deschamps has now included Diaby in his plans, with the 23-year-old having made 10 appearances already. Known to have a knack for goals, Diaby took as many as 117 shots last season.
Moreover, he can also be a playmaker, having made 1071 successful passes last season, with a pass completion rate of nearly 75%. What also makes Diaby a big threat is his ability to play in numerous positions, having played in six different positions last season – right wing, left wing, number 10, false 9, out-and-out striker and also left midfield. For Arsenal, it will be immensely helpful to have a player with such versatility in the squad.