5 Greatest UEFA Champions League Finals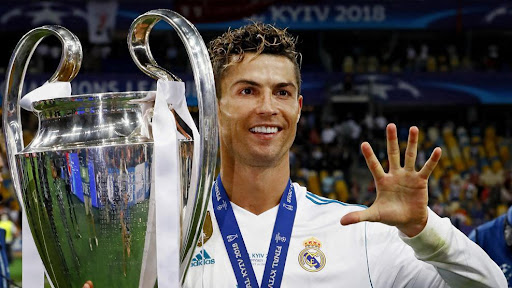 Real Madrid has been involved in two of the five greatest UCL finals
Regarded as the premier club competition in Europe, the UEFA Champions League has given us quite the ride over the years. From disappointing performances to exciting triumphs, from comebacks to heartbreaks, football has been at its very best in this tournament.
While recent finals have not been as exciting as they were some years ago (the 2019 final between Liverpool and Tottenham Hotspur a prime example), there have been some nerve-wracking moments in the competition final which has truly established its legacy.
With some of the best clubs in Europe playing each other and some of the best players involved, there has not been a shortage of quality in UEFA Champions League final fixtures.
Here is a look at some of the most memorable finals to have been played so far in the biggest club competition in the world –
#5 Real Madrid 1-1 Atlético Madrid, 2016 (Real Madrid win 5-3 on penalties)
The 2016 final did not disappoint in what was the second Champions League final between the two Madrid sides in three years. There was no shortage of controversy, as Real's Sergio Ramos proved himself the scourge of Atletico by scoring the game's opener from an offside position. Atletico came back into it, with Yannick Carrasco equalising late on after Antoine Griezmann had missed a second-half penalty.
After a cagey period of extra time, the match went to penalties, and from then on there was only one outcome. Juanfran was the unfortunate fall guy, hitting the post while Real Madrid kept their cool to slot home all five penalties. Cristiano Ronaldo was the hero as he was the final player to slot the ball for Real Madrid in the net. This game had nearly everything, making it one of the best Champions League finals of all time.
#4 AC Milan 4-0 Barcelona, 1994
This tie was memorable for several reasons as AC Milan wasn't even the favorites to win. Barcelona had won the trophy in 1992 and had just secured the La Liga title for the fourth consecutive season. In contrast, Milan was in disarray. Legendary players such as Marco Van Basten and Franco Baresi missed out through injury and suspension respectively, and the limit on non-national players meant others such as Brian Laudrup and Jean-Pierre Papin were also not involved.
However, Fabio Capello's Milan team defied all expectations and romped to victory. Dejan Savicevic scored the pick of the goals with a superb lob from the edge of the box, with the other goals coming from Marcel Desailly and a Daniele Massaro brace. Johan Cruyff's men were well and truly put to the sword. As the biggest victory on the biggest stage, this has to go down as one of the all-time best Champions League finals.
#3 Manchester United 2-1 Bayern Munich, 1999
For 90 minutes, this wasn't a particularly thrilling Champions League tie. Bayern had taken an early lead through a Mario Basler free-kick, and Man United found a well-organised Bayern defence difficult to breach. As the clock ticked past 90 minutes it looked like any hopes of European glory for United was fading. However, two second-half substitutes turned the tie on its head in injury time.
Teddy Sheringham was the first saviour, levelling at the death with an instinctive finish. Two minutes later United was in dreamland; Ole Gunnar Solskjaer scored from a corner to give the Red Devils the unlikeliest of wins. The two substitutes had combined to produce the most dramatic finish to a Champions League final in history. Not only that, but the win secured an unprecedented treble for the English side.
#2 Real Madrid 4-1 Atletico Madrid, 2014
The second Madrid derby to make this list, the 2014 meeting between Real and Atletico had a particularly dramatic finish. The two Diegos took centre stage in the first half for Atletico Madrid; the main goal threat Diego Costa came off injured after just 8 minutes and left Simeone's side fearing the worst, but centre-back Diego Godin took up the goalscoring mantle to put them ahead after half an hour.
Atletico defended stoically for the next hour, denying wave after wave of Real attacks, and seemed destined to win the game. However, Sergio Ramos had other ideas, stepping up to score a 93rd-minute equaliser to send the game to extra time. With Atletico deflated, Real added a quickfire treble to seal their 10th European title, with goals coming from Gareth Bale, Marcelo, and Cristiano Ronaldo. La Decima could hardly have come in a more dramatic fashion, making this one of the greatest Champions League finals ever.
#1 Liverpool 3-3 AC Milan, 2005 (Liverpool win 3-2 on penalties)
It is no surprise that the miracle of Istanbul tops this list. This game had everything; AC Milan was the heavy favorite against a sub-par Liverpool team who had finished 5th in the Premier League. In contrast to Rafa Benitez's side, the Italian giants had a team boasting of world-class talents. Their quality showed in the first half. They were ahead in under a minute, with captain Paolo Maldini volleying in from an Andrea Pirlo free-kick. Two further goals from Hernan Crespo meant Milan went into half-time with a comfortable three-goal lead.
However, nobody could have foreseen the events of the second half. Liverpool scored 3 times in 6 scarcely believable minutes, pulling the game back with goals from Steven Gerrard, Vladimir Smicer and Xabi Alonso, sending the majority-Scouse crowd wild.
The Reds then proceeded to cling on, producing a heroic defensive display to send the game to extra time. An incredible double save from Liverpool goalkeeper Jerzy Dudek ensured the game got the penalty shootout it deserved. Dudek was again the hero, saving a Shevchenko penalty to secure Liverpool's 5th European Cup.
With a clear underdog producing one of the greatest comebacks of all time, this is undoubtedly the best Champions League final in history.