Сonfirmed: Alex Telles has tested positive for coronavirus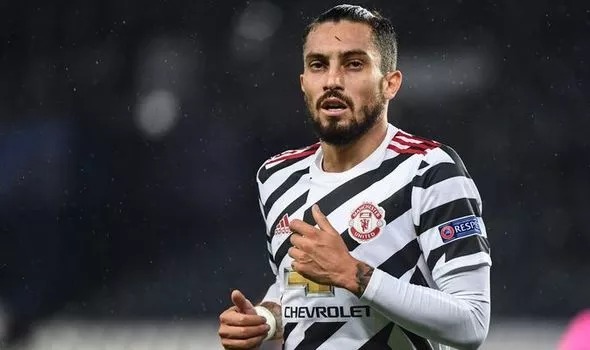 Joined Manchester United on deadline day brazilian left-back missed all the matches since victorious debut against PSG due to COVID-19 positive test, official ManUtd website reports.
It is not exactly known when the talented defender might re-enter the field to help the Red Devils.
After his first 67' minute debut match against Paris Saint–Germain (1-2) with the score 6.47 according to WhoScored 27-years-old defender was tested positive for coronavirus on one of the routine team checks.

Alex Telles missed English Premier League draw to Chelsea on Saturday at home (0-0) and RB Leipzig Champions league devastating match with a tremendous play of Marcus Rashford who made a hat-trick (5-0).
According to UEFA's protocol the clubs are obligated to provide test results one week before any European competition match, so that is why ex-player of FC Porto couldn't help his new club.
"He's been out now for a little while,"

United manager Solskjaer said to MUTV.
He also stated:
"He's tested positive for the coronavirus. But he has no symptoms; he's fine and we can't wait to get him back."
But unfortunately Ole didn't say and it is still unknown when exactly Alex Telles will return to training with a team and be able to help Manchester on the field.