Сhelsea vs Wrexham. Prediction and Preview. Probable Lineups, Team News, Stats and more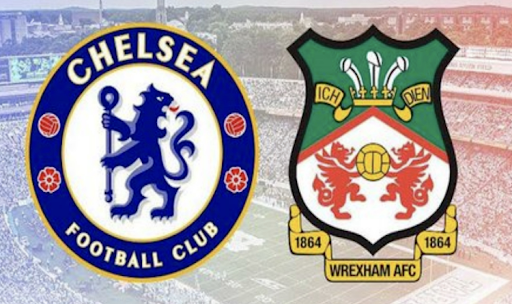 Сhelsea FC will host Wrexham AFC in the friendly pre-season match at the Kenan Memorial Stadium. The fixture will take place on June 20, beginning at 05:00 IST.
What can we expect this Thursday night? Parimatch News will tell you everything you need to know ahead of the upcoming match.
Сhelsea News & Current Form:
Under the ownership of Todd Boehly, Chelsea has experienced a remarkable resurgence. The club has undergone a significant overhaul, with numerous high-profile signings and substantial financial investment. However, fans are constantly questioning whether the previous regime under Abramovich would have yielded better results.
Last season, Chelsea endured a dismal campaign, setting or repeating several unwanted records. The 22/23 season was their worst in terms of points (44; 12th place) in the English Premier League since the 1987/1988 season when they were relegated. Astonishingly, the Aristocrats will be absent from European competition in the upcoming season, a startling reality considering the staggering £650.25 million spent on transfers alone (including the summer window), not to mention other contractual and miscellaneous expenses.
This summer, Christopher Nkunku, Nicholas Jackson, and Angelo have joined the squad, but their arrival came at the cost of key players who helped maintain balance and even generate profits for the club. Kai Havertz, Mason Mount, Mateo Kovacic, Ruben Loftus-Cheek, Christian Pulisic, and others have departed.
Additionally, Chelsea has appointed Mauricio Pochettino as their new coach, with high hopes from the American owners. Pochettino brings extensive Premier League experience and a track record of working with star players. His goal for the season remains the same: winning the championship. With a talented squad and the absence of other competitions' workload, fighting for the top of the EPL is crucial to justify the investment.
In their upcoming friendly match against a modest opponent, Chelsea will aim to start on a positive note. Expect the Londoners to adopt an aggressive attacking style and demonstrate their full potential.
Wrexham News & Current Form:
Wrexham AFC, established in 1864 at the Turf Hotel, is widely known as one of the oldest professional football teams. The Racecourse Ground, their home stadium, holds the distinction of being the oldest international football stadium still in use. They achieved success by winning the Welsh Cup in 1878 and 1883, and also made their debut in the FA Cup in 1883. However, their popularity was limited to their local region, with a modest fan base and little recognition outside their country.
And all of a sudden, a few years ago, some money men had their eye on the club. Following its acquisition by actors Ryan Reynolds and Rob McElhenney, Wrexham AFC underwent a remarkable transformation. Previously confined to a semi-professional English division and drawing a modest crowd of around 4,000, the club's fortunes changed dramatically. The new owners, driven by their vision of creating a compelling documentary about a team's rise through the divisions, led Wrexham to ascend from amateur status to the fourth professional league (EFL League Two) after 15 years of wandering around.
This team had a brilliant last season in the National League. Wrexham won the 22/23 championship with 111 points, which became a new all-time record in this division  Moreover, the team scored 116 goals in 46 matches while conceding less than a goal per match – 43 goals in total.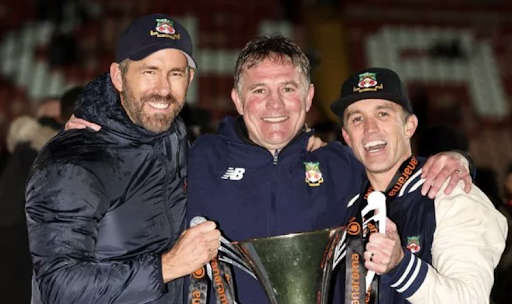 The club's inspiring journey captured the attention of fans worldwide, firmly placing Wrexham on the global football map.
The owners' ambitious plans include renovating the stadium and expanding its capacity to 16,000, making it suitable for hosting regular international matches. Despite the significant investments made, Wrexham experienced a loss of at least £3m in their first season, exceeding the club's purchase price. However, the club's turnover saw a remarkable increase of 404%, totaling £5.972m. Game day revenue accounted for £2.65m, retail generated £1.3m, and sponsorship and advertising contributed £1.05m. It's important to note that these figures do not include revenue from the documentary, as it was released after the reporting period.
With the stadium renovation plans and continued global recognition, Wrexham's success story is set to become even more impressive in the coming seasons.
The club's prudent business model focuses on sustainable practices, prioritizing investments in infrastructure rather than extravagant transfer activity. Will Boyle is the sole new addition, arriving from Huddersfield Town, while Louis Lloyd, Ryan Austin, Kai Calderbank-Park, Harry Lennon, and Jake Hyde have departed with expired contracts.
Could fervent supporters ever have fathomed that their cherished club would embark on a series of friendly matches against prominent behemoths such as Chelsea? Astonishingly, this is now an actuality, as the unassuming club meticulously prepares to wage battles within the ranks of the fourth-tier English division. The prospect of pitting their mettle against a club whose roster value is 3,474 times theirs is a powerful source of motivation. Notably, the team has the potential to captivate a substantial global audience, captivating thousands, not solely in America but throughout the world.
Wrexham will strive to challenge the Aristocrats, primarily by staunchly defending against their relentless attacks.
Chelsea form guide (friendlies): –
Wrexham form guide (friendlies): W
Сhelsea vs Wrexham Head-To-Head Record:
Сhelsea vs Wrexham:
Chelsea possible starting lineup (4-3-3): Kepa; Gusto, Chalobah, Silva, Chilwell; Gallagher, Fernandez, Chukwuemeka; Sterling, Jackson, Mudryk.
Wrexham possible starting lineup (3‑4‑1‑2): Foster; Boyle, Tozer, O'Connell; Barnett, Young, Lee, Cannon, Mendy; Mullin, Dalby.
Statistical preview of the match Сhelsea vs Wrexham:
Taking into account the 22/23 season, Chelsea have conceded in 11 consecutive matches.
5 out of Chelsea's last 6 matches, the teams have exchanged goals.
Wrexham are just as likely to concede and score, with this scenario occurring on 5 occasions out of the last 7 matches.
7 out of 9 matches involving Wrexham have seen more than 2.5 goals scored.
Chelsea have conceded first in 7 of their last 8 matches.
Based on last season, Wrexham are conceding an average of 0.93 goals per game, while Chelsea — 1.23.
What has been said before the match:
Mauricio Pochettino understands he must earn Chelsea fans' trust due to his Tottenham past:
"I know I need to build a relationship with the fans. They know me because of my past.
"I know it's going to depend on how we approach the game. The team needs to be aggressive and engage with the fans. If we create something special and the fans feel it then it's easy to be in the same direction. If we are all together then we can compete and beat these amazing teams like Manchester City and Liverpool.
"I'm by far a much better manager now. Experience makes you a better manager. I'm a better coach and a better person after my experience outside of the Premier League. This is our motivation and challenge. Every day we are trying to prove that we are right, that is part of our nature. We are competitive and we want to be better."
Phil Parkinson, the gaffer of Wrexham, sets realistic goals for the upcoming match:
"Playing Nantwich Town in our first official pre-season game and now we're playing Chelsea. It's been an enjoyable journey, we enjoyed getting promotion but we need to be focused on next season."
"This match provides a great pre-season progression for us. Physically it's a good workout, make sure the data is correct. An understanding that we're up against a top class team and we will be able to work on our structure without the ball. When you pull on a Wrexham shirt, there's an expectation to give a good account of yourself."
"Such matches are important and we have some squad building still to do but it's good to play in front of big crowds with expectation. It's always a good indicator of how players react to those pressure cames. In the FA Cup we played Сonventry and Sheffield United and they acted as a good benchmark."
He was then asked about his experience of matches against big teams, the head coach shared his memories of beating Chelsea in 2015, in the FA Cup, at a time when Phil was coach of Bradford City:
"Jose Mourinho was managing Chelsea and they very rarely conceded goals at Stamford Bridge. We went 2-0 down but we were playing ok, just before half time we got a goal back and there was a belief in the dressing room. Sometimes even for a great manager and great players we caught them on the backfoot and won 4-2. The FA Cup is all about giant killings."
Сhelsea vs Wrexham Prediction:
Chelsea will effortlessly overcome their adversaries owing to the monumental disparity in class. A cadre of illustrious players shall bestow a prodigious degree of adaptability in both offensive and defensive facets. Furthermore, this encounter presents an opportunity for each of these luminaries to captivate the attention of their recently-appointed coach, getting credits and right to step up into the starting eleven in the new campaign.Regrettably for Wrexham, this encounter shall not unfold as another enchanting tale, albeit the team's aspirations shall still be fulfilled, for they shall garner substantial financial gains and world-wide recognition.
Don`t miss out 👉: 5 Players Manchester United could sign ahead of the 2023-24 Premier League Season
Parimatch News staff prediction:
We say: Chelsea will win with a Handicap (-1.5) – Yes.