Top 10 Game Releases in November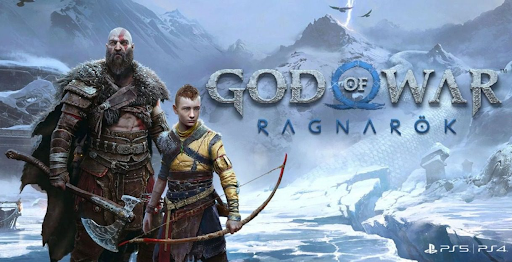 Winter is coming, and it has various exciting games in store for players worldwide. 2022, in general, has been an excellent year so far for the gaming community, with prominent releases such as Overwatch 2, FIFA 23, and more.
The following month on the calendar will also not fall short of providing us with even more thrilling content as a few well-known video game publishers are planning to release their biggest-ever titles in November 2022.
#1 Sonic Frontiers
Release Date: November 8, 2022
Platform: PC, PS4, PS5, Xbox One, Xbox Series X|S, Switch
Sonic Frontiers is finally coming to PC this November. This time everyone's favourite hedgehog is stranded on an ancient Starfall island loaded with unusual creatures.
This game is the very first attempt to bring an open-world environment to the Sonic games, and so far, the reception of its early build by the leading game reviewing platforms is primarily positive.
#2 God of War Ragnarök
Release Date: November 9, 2022
Platform: PS4, PS5
Developed by Santa Monica Studio and published by Sony Interactive Entertainment, God of War Ragnarök is an upcoming action-adventure video game, which will be the ninth instalment of the series.
Kratos and his son Atreus will be facing the oncoming legendary Norse apocalypse, Ragnarok – facing the enemies they made in God of War like Freya, and new ones like Thor.
#3 Football Manager 2023
Release Date: November 8, 2022
Platform: PC
Kick-start your journey to footballing glory as Football Manager 2023 is set out to be the most authentic and immersive title to date. Experienced players are bound to notice new features, game upgrades and optimisations immediately.
#4 Among Us: VR
Release Date: November 10, 2022
Platform: PC
Among Us: VR is a party game of teamwork and betrayal. Grab your crew and headset and launch into the VR version of this hit multiplayer game for 4 – 10 players. Players will work together in this virtual spaceship to complete tasks before one or more Impostors kill everyone aboard.
Built exclusively for VR, players will enjoy all the same gameplay as the original game, but now in an extremely immersive environment where everything is close up and personal.
#5 Goat Simulator 3
Release Date: November 17, 2022
Platform: PC, PS4, PS5, Xbox One, Xbox Series X|S
Goat Simulator 3 is the sequel to the absurdly funny, third-person sandbox adventure game – Goat Simulator. The game will feature a four-player cooperative mode, and it will be set on the fictional island of San Angora, where you need to find your other three goats and embark on a hilarious but fun journey.
#6 Skull & Bones
Release Date: November 8, 2022
Platform: PC
It's time to enter the perilous paradise of Skull & Bones, inspired by the Indian Ocean during the Golden Age of Piracy, as you overcome the odds and rise from an outcast to an infamous pirate. Released by Ubisoft, the game will include an in-game event designed to promote the issue of overfishing, as part of plans to highlight climate issues through its games.
#7 Spider-Man: Miles Morales
Release Date: November 28, 2022
Platform: PC
After the events of Marvel's Spider-Man Remastered, teenage Miles Morales is adjusting to his new home while following in the footsteps of his mentor, Peter Parker, as a new Spider-Man. When a fierce power struggle threatens to destroy his home, Miles must take up the mantle of Spider-Man and own it.
#8 Evil West
Release Date: November 22, 2022
Platform: PS4, PS5PC, PlayStation 4, PlayStation 5, Xbox One, Xbox Series X|S
Evil West is a third-person action-adventure shooter video game developed by Flying Wild Hog and published by Focus Entertainment.  With a fascinating concept, set up in the old wild west, the protagonist is the last agent of a clandestine vampire-hunting organisation, who is tasked to protect the United States from bloodthirsty vampires. It has amazing graphics, captivating gameplay, and lots of ass-kickings.
#9 Just Dance 2023 Edition
Release Date: November 22, 2022
Platform: PC, PS5, Xbox Series X|S, Switch)
A new era of dance is about to move the world with the Just Dance 2023 edition! For the first time ever, players will get to dance to BTS with Dynamite and other top chart hits. The game is an online multiplayer game with features such as personalization, 3D immersive worlds, and new songs and modes year-round, you can experience a never-ending dance party all year long!
#10 World of Warcraft: Dragonflight
Release Date: November 28, 2022
Platform: PC
Blizzard has announced that the traditional pre-expansion patch for World of Warcraft will come in two phases ahead of the release of the game's ninth expansion, Dragonflight. World of Warcraft: Dragonflight is set to introduce the Dragon Isles continent, a new form of flight in Dragon Riding, an overhaul of professions, and more.