Top 10 Game Releases In December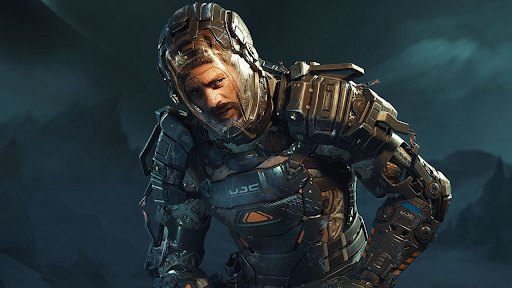 December 2022 is set to be a great month for gaming, with some major game releases, despite a lack of volume. However, the quality more than makes up for the quantity in this case.
With a range of blockbusters rounding out a great year for gaming, from real heavy-hitters in the form of The Callisto Protocol, Marvel's Midnight Suns, and Crisis Core: Final Fantasy 7: Reunion to the neat-looking Dragon Quest Treasures and Mario Kart 8 Deluxe, let's dive into the major game releases to get excited about in December 2022.
#1 The Callisto Protocol
Release Date: 2nd December 2022
Genre: Third-person Survival Horror
Platform: PS4, PS5, Xbox One, Xbox Series X/S, PC
The Callisto Protocol is definitely one of the top games to look out for in December 2022. This is especially good for us considering that this game was created by the minds that gave us the original Dead Space.
The trailer demonstrates the significant difference in quality as technology evolved, the lessons learned from the horror game Dead Space 3, and other things the team has learned over the years. Like how to rip and tear a human apart in all sorts of gruesome ways.
Yes, that's our most anticipated game for the month.
#2 Marvel's Midnight Suns
Release Date: 2nd December 2022
Genre: Tactical Turn-based RPG, Adventure
Platform: PS4, PS5, Xbox One, Xbox Series X/S, Nintendo Switch, PC
Marvel's 'Midnight Suns' is set to launch on PC and consoles in December 2022, making it one of the biggest game releases of the month. Being a major Marvel game adaptation, and coming out from Firaxis, the beloved creators of the rebooted XCOM series, there's a lot to look forward to. With snappy combat, a cast of loveable characters, and plenty of supernatural antics involved, it's likely to be the dominant game of December.
#3 Need For Speed Unbound
Release Date: 2nd December 2022
Genre: Arcade, Racing
Platform: PS5, Xbox Series X/S, PC
There were speculations that the next Need for Speed game is going to be coming out soon. To our surprise, the series has decided to fully embrace the reboot it had a couple of games ago, and now Need for Speed Unbound looks to have that familiar arcadey feel with a new visual style.
It's only been a couple of years of waiting since NFS Heat, but we just can't get enough of the NFS action. It's time to race against time, outsmart the cops, and take on weekly qualifiers to reach The Grand, Lakeshore's ultimate street racing challenge.
#4 Hello Neighbor 2
Release Date: 6th December 2022
Genre: Stealth, Puzzle
Platform: PS4, PS5, Xbox One, Xbox Series X/S, PC
Children in your neighborhood are going missing, one by one. A creepy state of affairs always has creepy neighbors, who happen to be the only suspects. There's one thing to do: put on your investigative journalist hat, and set off on a spine-tingling stealth journey to discover the truth behind the disappearances, and thwart your neighbors' plans.
This sandbox puzzler has an AI that learns from your movements, so you won't be able to save the neighborhood twice in the same way. You'll need to explore a horror-like world, and get around the game's AI, so as to uncover plenty of secrets. In Hello Neighbor 2, your neighbors are smarter and more entrepreneurial than before, and victory will be hard won.
#5 Chained Echoes
Release Date: 7th December 2022
Genre: Adventure, Role-playing Game
Platform(s): PS4, Xbox One, Nintendo Switch, PC
Take up your sword, channel your magic, or board your mech as you follow a group of heroes on their journey through the war-ridden land of Valandis. Such is the vibe of Chained Echoes, which has the look and feel of a classic pixel art JRPG and has mechas at the front and centre of the action.
We've been patiently waiting for this game's release ever since it was announced. We have a feeling that this is going to scratch that retro-feeling itch. Plus, the holiday season begins soon after its release.
#6 Choo-Choo Charles
Release Date: 9th December 2022
Genre: Survival, First person
Platform(s): Windows PC
The premise of this title is simple: you take the child-friendly, wholesome approach of Thomas the Tank Engine, and you run it through a terrifying Stephen King-esque horror story generator. What results is Choo-Choo Charles, a horror survival game where players are tasked with escaping from and defeating a giant, sentient spider train among many other tasks.
When you're not busy scaring yourself silly being ambushed by Charles, you'll spend your time gathering items to strengthen your train and equipment, building out your capabilities, and hoping for the best.
As soon as you hear the skittering, metallic feet of Charles, it's time to fight – and whether you survive or not will be up to your fortitude, ingenuity, and foraging skills.
#7 Mario Kart 8 Deluxe – Wave Three (Booster Course Pass)
Release Date: 7th December 2022
Genre: Kart racing, Single-player, Multiplayer
Platform(s): Nintendo Switch
The holiday season is the perfect time for some Mario Kart racing goodness, and this exciting game arrives just in time. Wave three of the Booster Course Pass officially launches on December 7, and it adds in a number of excellent returning courses.
Maple Treeway from the Wii version of Mario Kart is a clear standout, but the Tour tracks – London Loop, Berlin Byways, and Merry Mountain, should also add a solid helping of joy. Mario Kart is about to spice up your karting experience.
While this Booster Course Pass wave isn't technically part of the month's new game releases, it's an essential bit of DLC that should spice up your next round of Mario Kart.
#8 Dragon Quest Treasures
Release Date: 9th December 2022
Genre: Role-playing, Action-adventure, Fighting game
Platform(s): Nintendo Switch
Dragon Quest Treasures happens to be a spin-off of the mainline Dragon Quest series, which sends players on a grand journey to defeat tough monsters and discover the best treasure around.
This game appears to be a newcomer-friendly entry in the Dragon Quest series, with only hints at the lore and characters from Dragon Quest XI to contend with. The focus here is on fun exploration, hunting for treasure, and forging friendships with an array of companions along the way.
#9 Crisis Core Final Fantasy VII Reunion
Release Date: 13th December 2022
Genre: Action, RPG
Platform: PS4, PS5, Nintendo Switch, Xbox One, Xbox Series X/S, PC
FFVII fans were already anticipating the eventual production and release of the Crisis Core Final Fantasy VII Reunion. However, the news did not confirm whether the release will occur before or after the completion of the FFVII Remake.
The same goes for Advent Children which doesn't seem so far-fetched now that we know the FFVII remake will be a trilogy. Anyway, we look forward to going back through memory lane with some of the best the PSP had to offer. As for the December 2022 game releases, this is more than a simple remaster.
#10 The Witcher 3 (Next Gen)
Release Date: 14th December 2022
Genre: Action role-playing
Platform(s): PlayStation 5, Xbox Series X/S, Windows PC
December 2022 might be the perfect time to revisit The Witcher 3, as we will be receiving a shiny "next-gen" remaster of this award-winning adventure. New content will arrive for existing game owners, in the form of a new update that refreshes textures, adds new Netflix-based content, and reinvigorates the world of the game.
Grasses are greener, skies are bluer, and Geralt has more skin definition than ever. It might tempt you to take this game for another spin – and you should. While The Witcher 3 is now several years old, it remains a brilliant fantasy adventure worth revisiting.
It was already one of the prettiest games of the PlayStation 4 and Xbox One era and should be doubly so on next-gen consoles. Windows PCs will also receive the new update, which should refresh textures and introduce several new features, including Photo Mode.