Team Liquid Renews Partnership with Alienware for the 10th Straight Year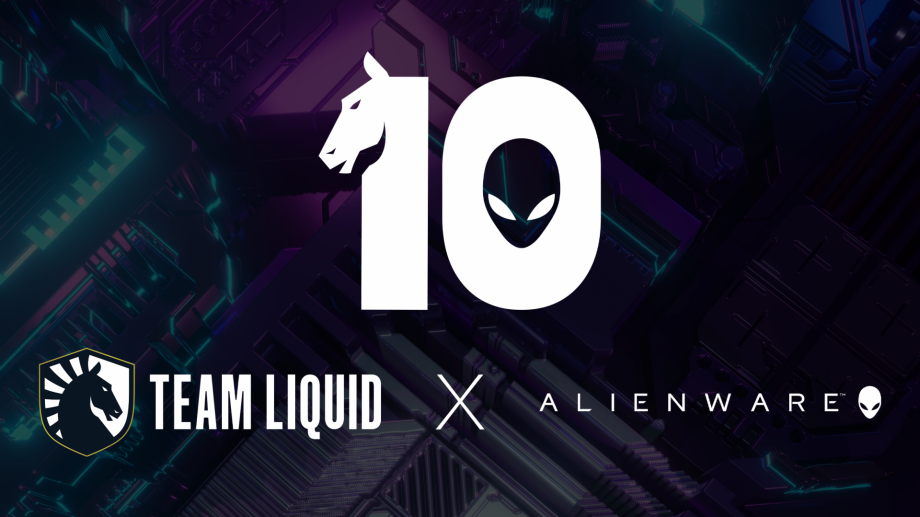 Team Liquid, the eccentric North American eSports organization, has declared today the renewal of its partnership deal with Alienware, the popular American gaming PC brand, for the 10th straight year.
This extension, which was predicted by most eSports analysts, will ultimately see the ever enthusiastic brand of Alienware continuing its supply of PC hardware to all of Team Liquid's official teams. It will also promote continuous innovations emphasized on three new aspects:
Community opportunities,
Player performance & technology, and
Fan engagement.
As per the press release, the partnership between Alienware and Team Liquid is the longest lasting hardware partnership in the short and sweet history of eSports, and also officially the longest team-up between a gaming-based company and a fully fledged eSports organization.
Alienware has whole-heartedly supplied Team Liquid with all its gaming PCs, headsets, monitors, and peripherals, for the last 10 years (since 2011). Based on this beautiful relationship, the gaming firm has also been selected as the official and exclusive launch partner of Team Liquid's very own fan forum "Liquid+". The online platform is going to shift from its beta form to complete public access on January 27 (tomorrow).
Steve Arhancet, the Co-CEO of Team Liquid, commented about the extension:
"Ten years ago, I was introduced to a team at Alienware – the same team that I work with today – after an event during my Curse days. I didn't know it at the time, but that conversation would go on to help shape Team Liquid, and with it, my entire life. Alienware and Team Liquid have been partners for a decade because we dream hard and work even harder."
That's not it either! According to the release, with their partnership, Team Liquid and Alienware are also adamant to provide:
"Under-represented people in esports with access to esports resources, such as mentors, scholarships, career development, and an inclusive series of tournaments and events."
In order to celebrate the grand launch of the much-awaited Liquid+ platform, Alienware will sponsor a day-long interactive event on the theme "space". The event will eventually be streamed on the official Twitch channel of Team Liquid. This top notch Twitch stream will also include:
An authentically filmed space launch,
Fan-favourite Team Liquid highlight reels,
A complete Among Us tournament,
Virtual arcade games, and many more.
Arhancet also commented on their future plans:
"In our next chapter, we're going bigger than we ever have by introducing programs that contribute to fans and players, starting with our Liquid+ launch, and open up the esports industry to underrepresented voices. Our plans are bold, but so are we, and I can't wait to see what the future holds for Alienware and Liquid."
One thing was pretty much clear in the press release that the eccentric duo will continue to collaborate in several facility upgrades and technological advancements in the near future. Innovation is the priority, and investing in the development of young and talented players from the region is the motto of both the parties involved.