Potential Act of Abuse Reported Against the CEO of Ronaldinho's FIFA21 Team "R10 Team"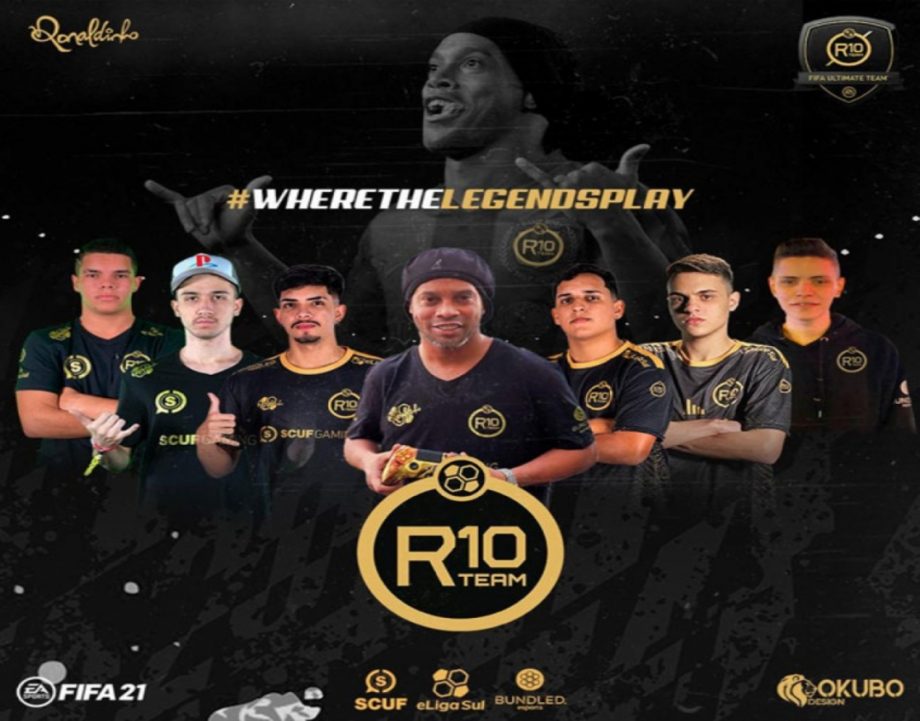 The popular Brazilian eSports organization, R10 Team, which is owned by the Brazilian footballing maestro Ronaldinho, has recently come under the limelight for all the wrong reasons. Apparently, the CEO of the organization, Renato Sa Neto, has been accused of verbal abuse of a player who had rejected a previously-given contract with the organization.
Ronaldinho, the ex-Barcelona legend, launched the "R10 Team" FIFA org in 2019. Although the name of Ronaldinho has made the org a familiar one in Brazil and also in the world of competitive FIFA, it has not yet made any significant mark on the professional FIFA scene. Compared to the success and the contribution of Ronaldinho to football and to the world of sports, his eSports organization has achieved nothing concrete as of yet. But one thing is for sure, they're good at being on the front page.
On March 22 and 23, several leaked messages started coming out of the Twitter account of Agustín Wilkins, the Uruguayan competitive FIFA pro. He is a FIFA player the R10 Team was trying hard to sign for the roster for a long time. But things went awry when he rejected that contract. Things started to turn sour. And what the CEO of the R10 Team, Renato Sa Neto, said to him has taken the fans and the eSports community in Brazil by huge surprise.
Wilkins also had the guts to post a video recording of all the WhatsApp messages between him and Renato to his official Twitter account.
When translated into English, the tweet states:
"Having rejected the proposal that R10 TEAM sent me, the CEO of the club (Renato) responded in this way. Many times we complain about the toxic environment that exists, but if we really want to help the scene grow, this is not the way to treat a player."
Within those messages, there were some voice notes from Renato, in which he directly accuses Wilkins of wasting his precious time deliberately. He could also be heard repeatedly calling Wilkins a "son of a b*tch." The voice notes also include this sentence:
"I was in a BBQ with family and friends and I left in order to do your contract." 
Finally, when things heated up uncontrollably, Renato apologized via a video that was posted to his Twitter account.
His tweet says:
"I am going to go away and think about my mistakes, hoping it will be a learning experience and that I am man enough to acknowledge my wrongdoings."
Later on March 23, Wilkins directly renounced that he has no intentions of joining the R10 Team anymore and that he will instead be happily representing the eSports FIFA21 team of the Central Español Fútbol Club, at least until the end of the FIFA 21 season.